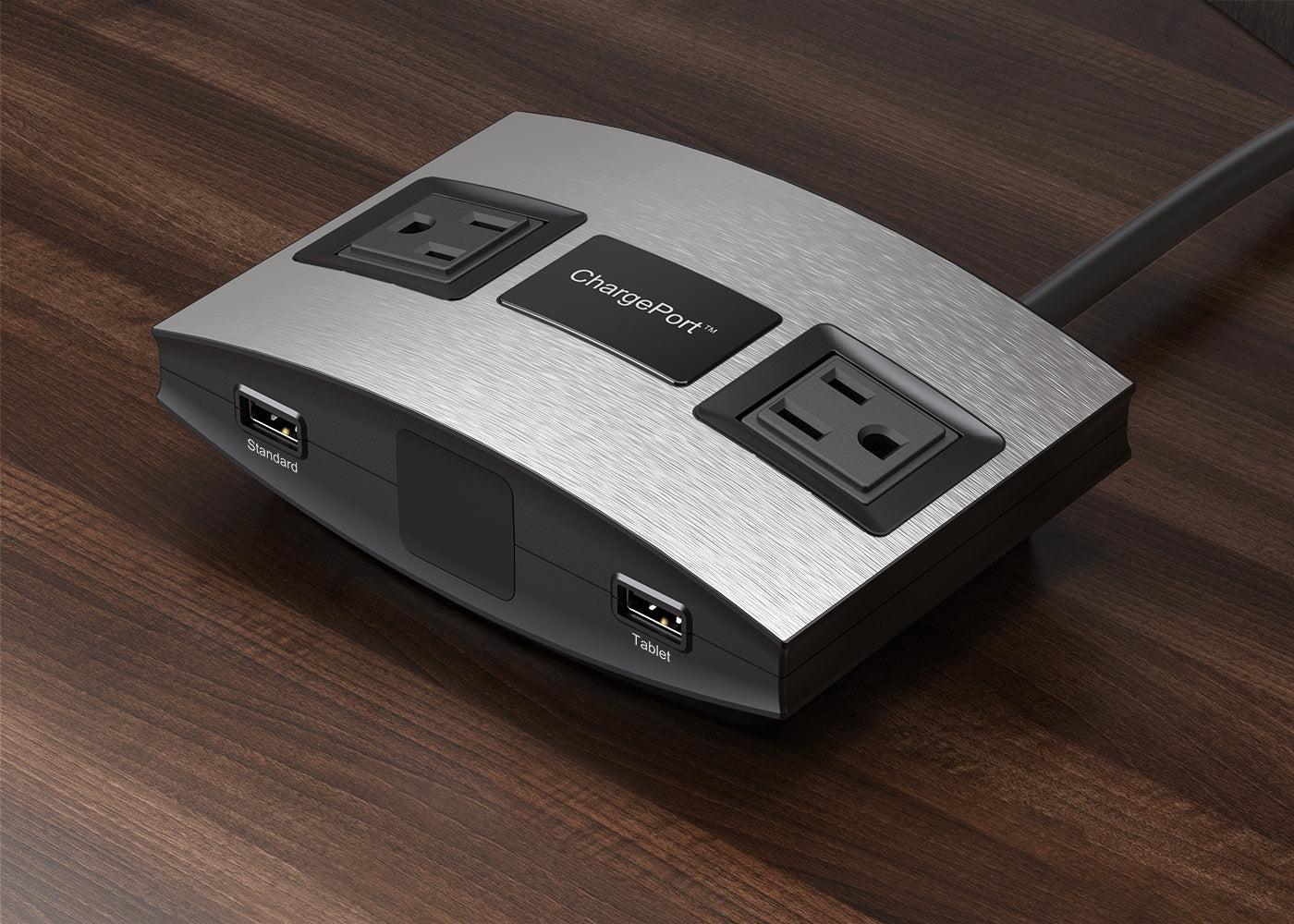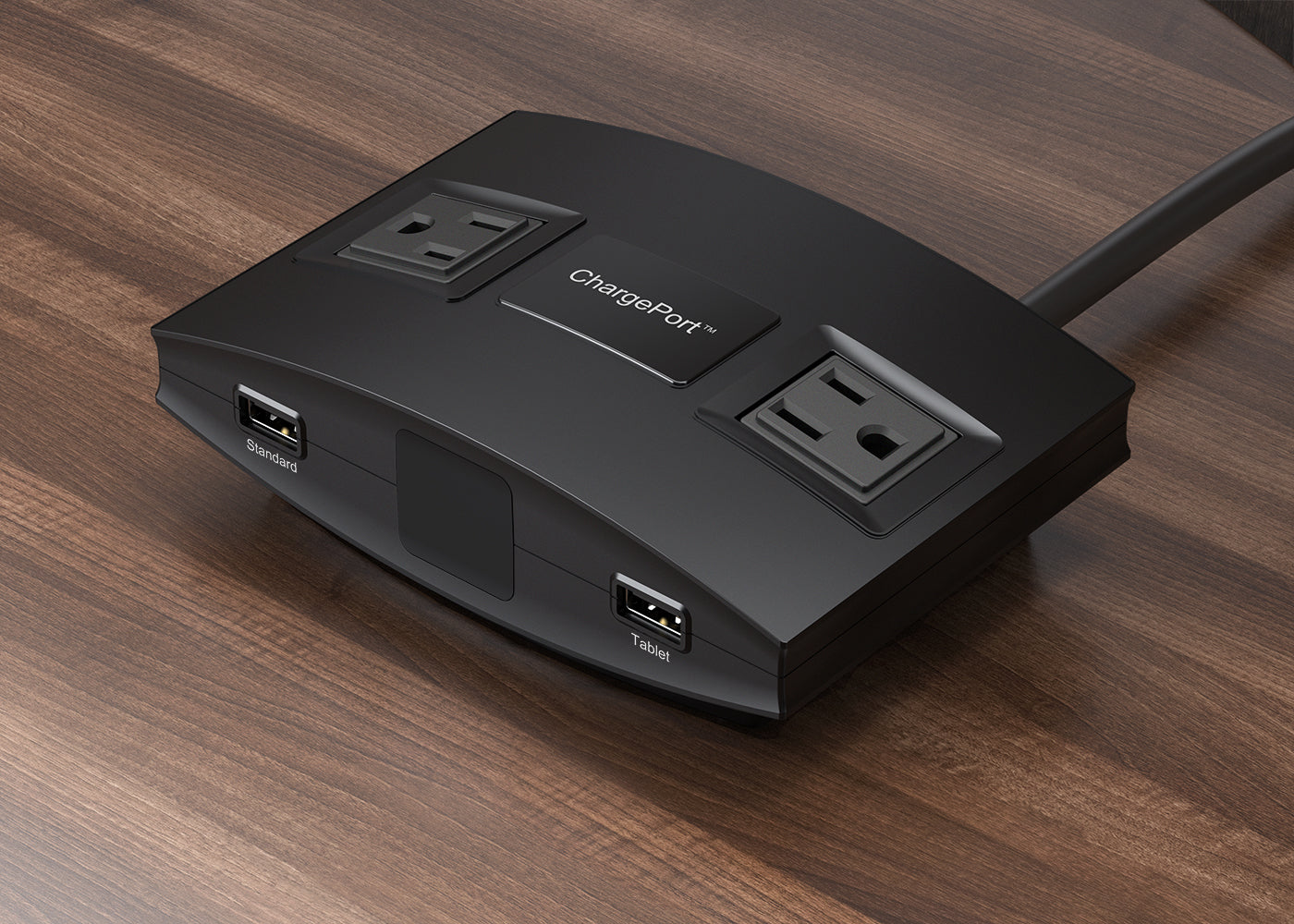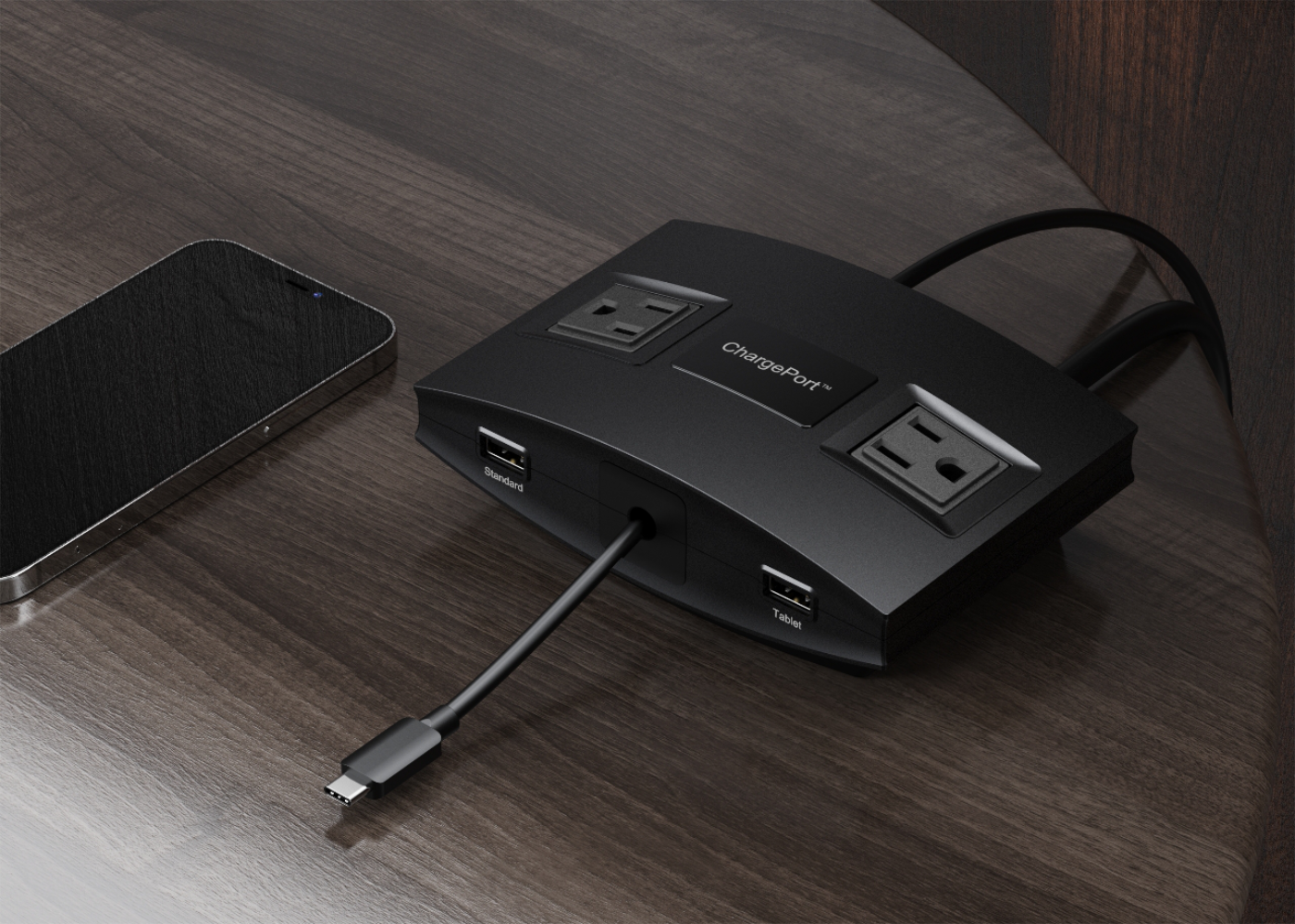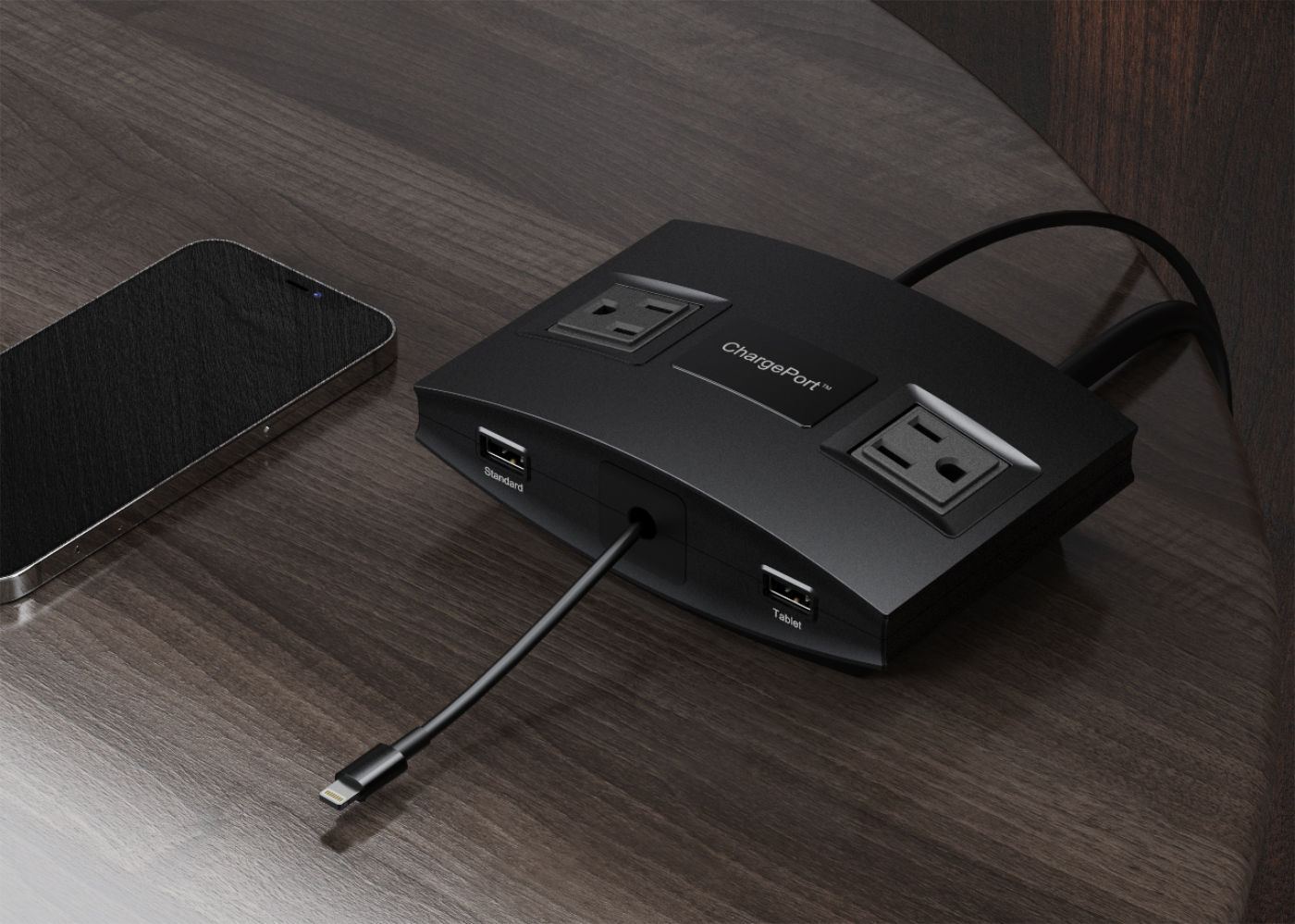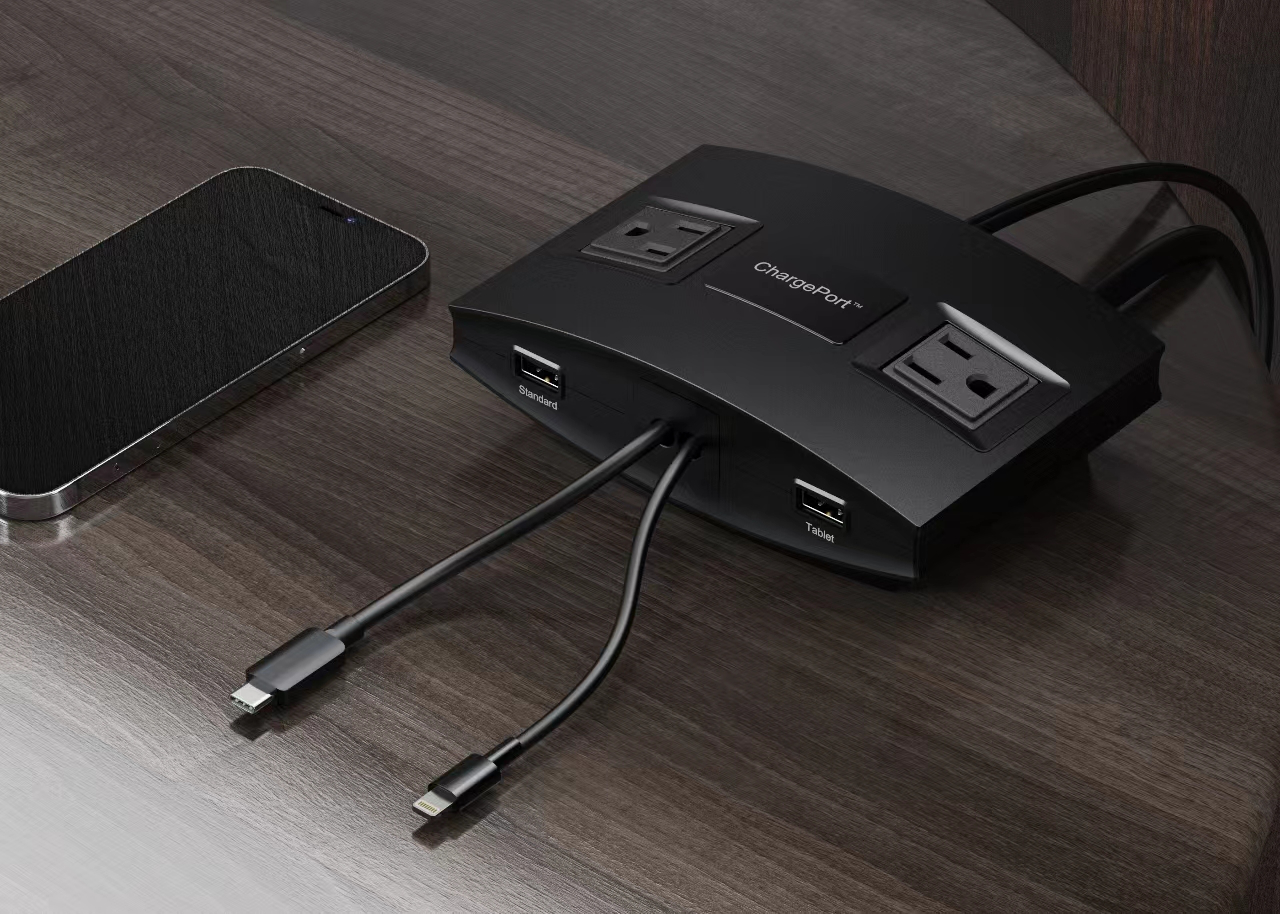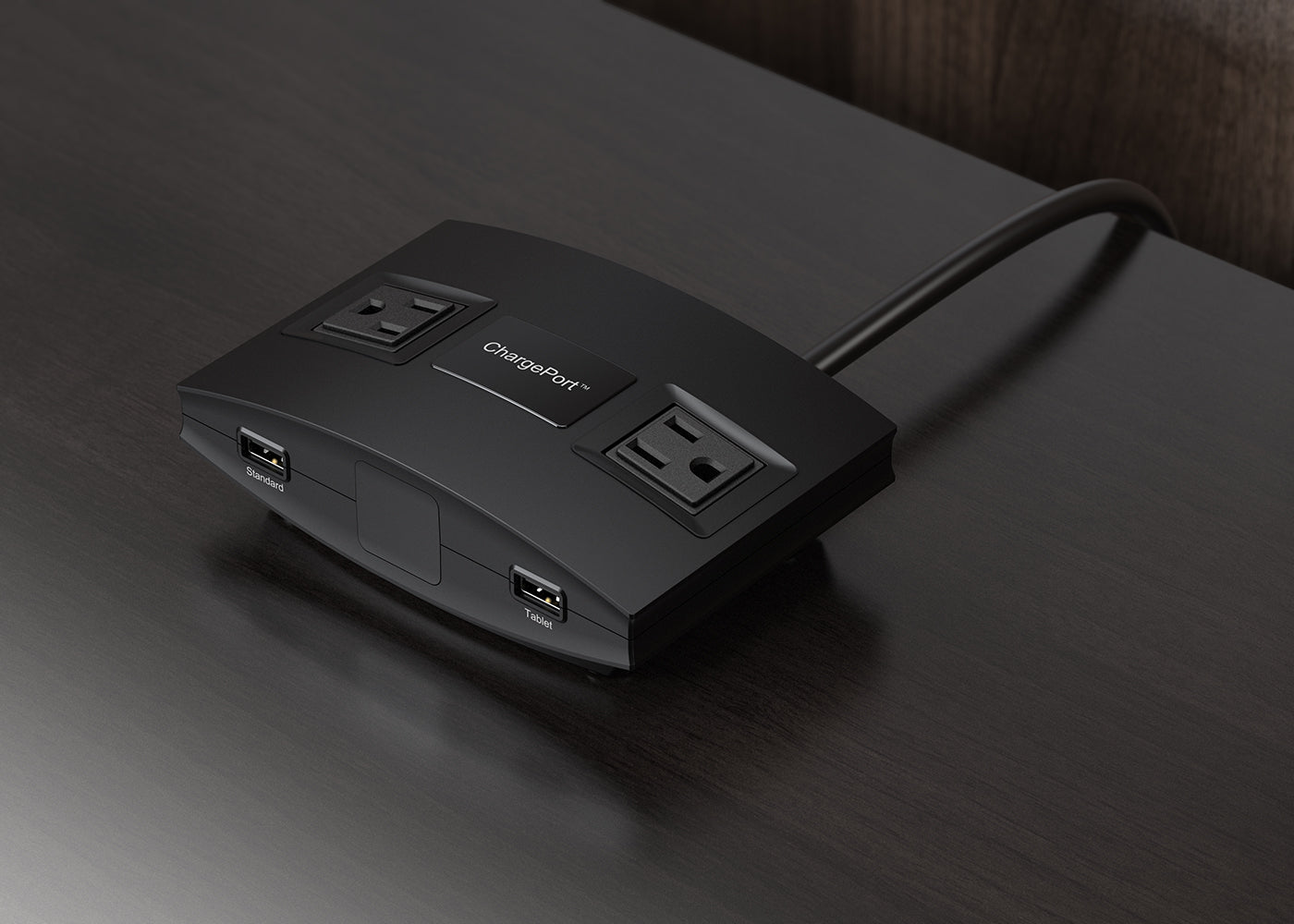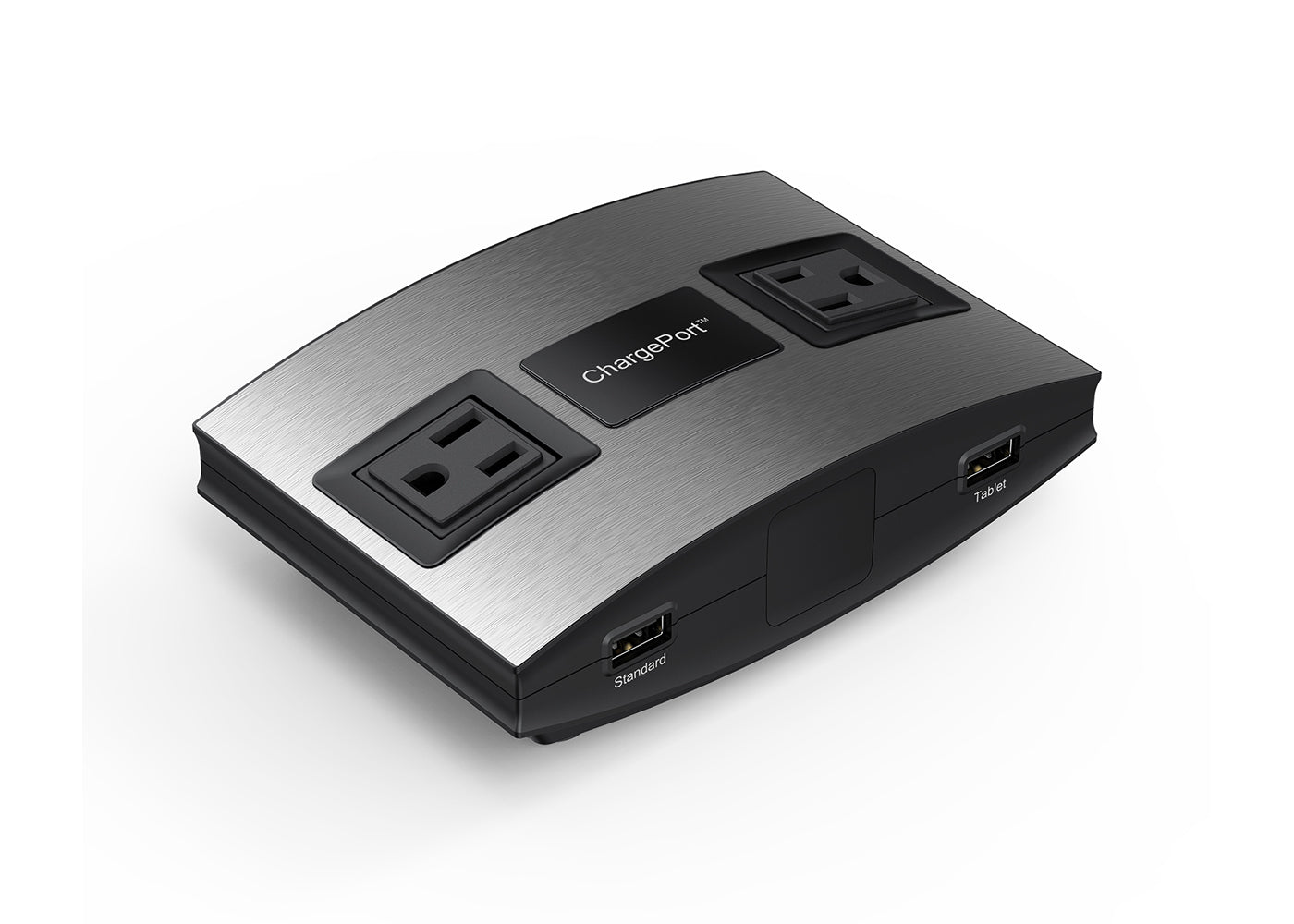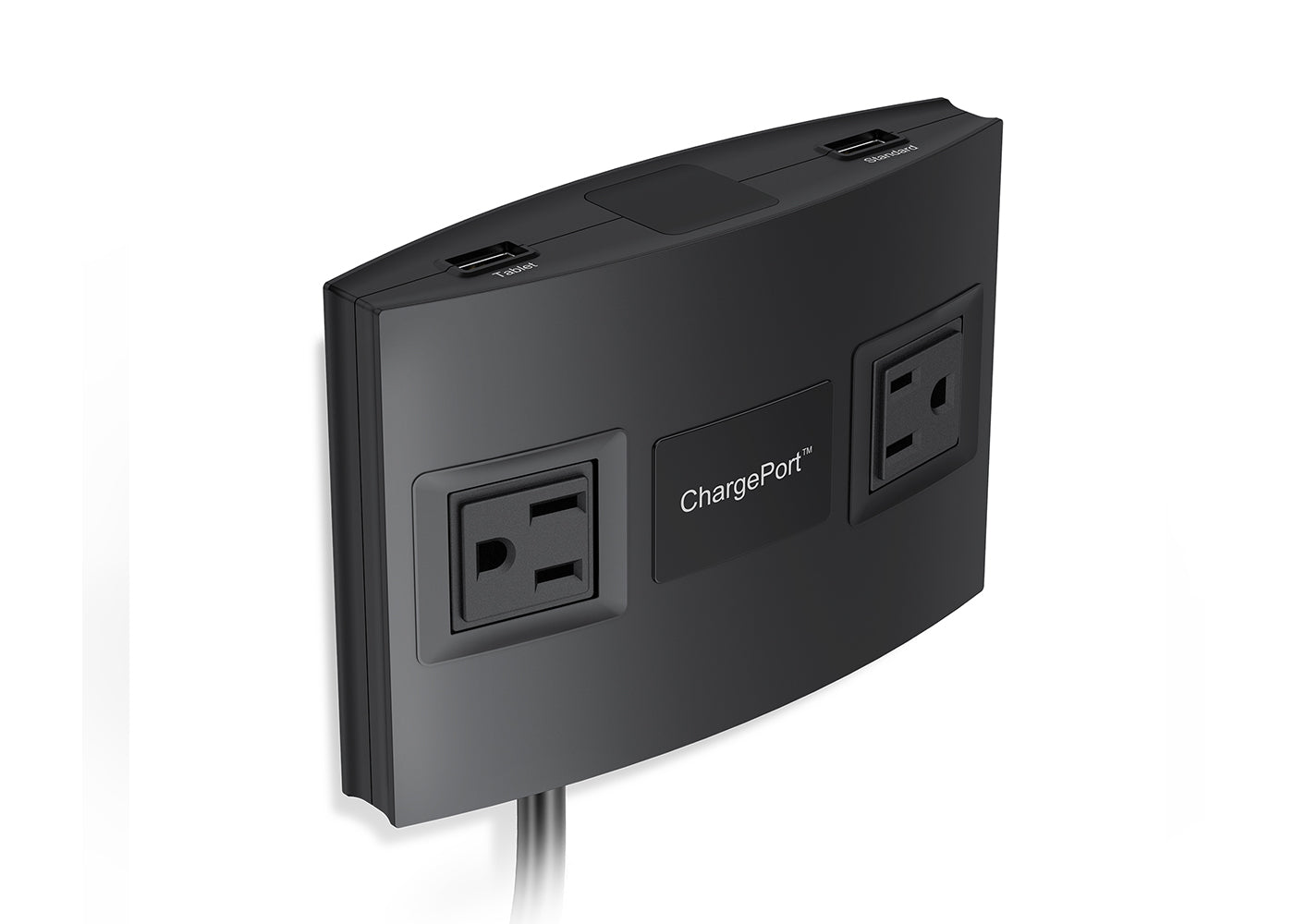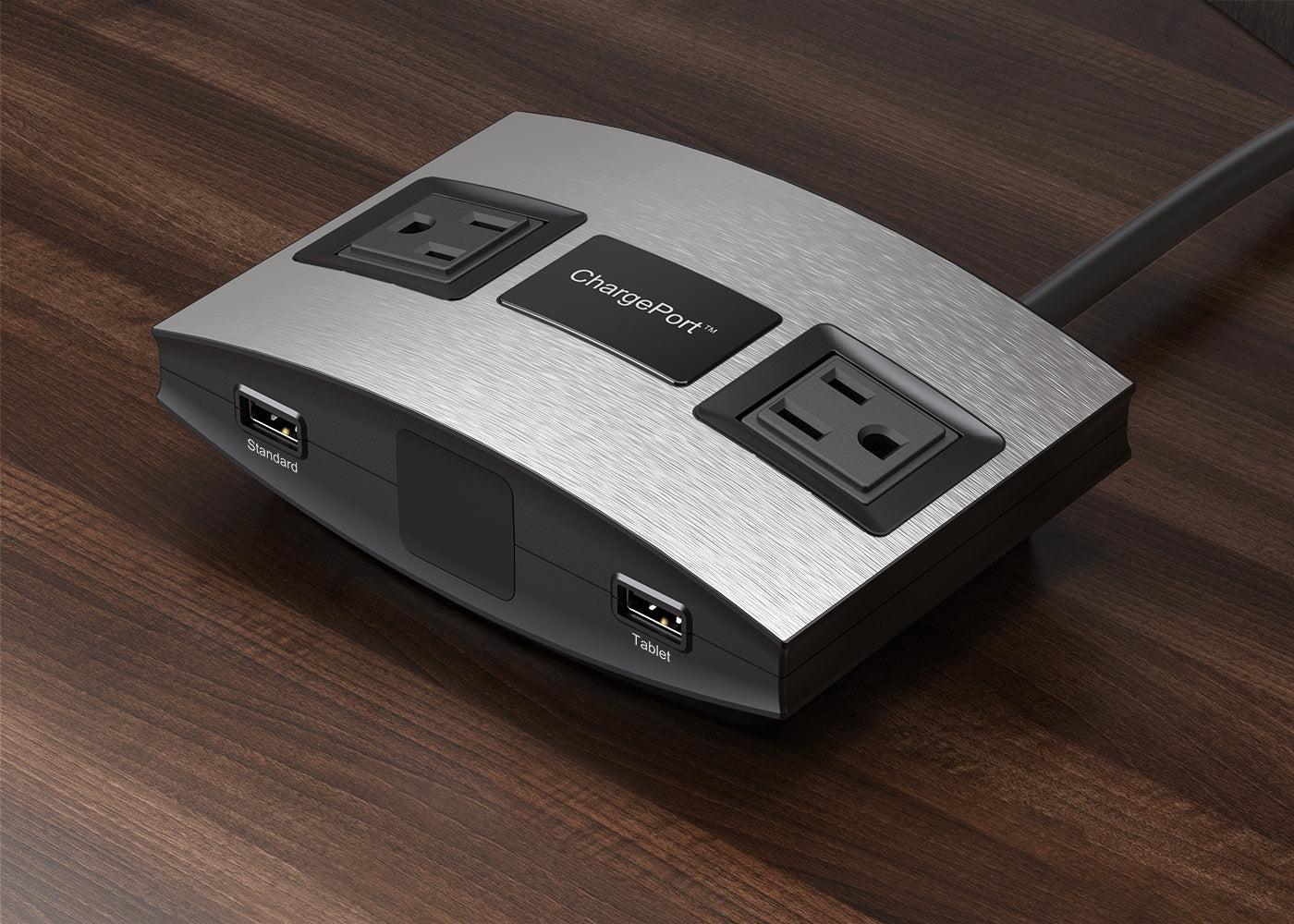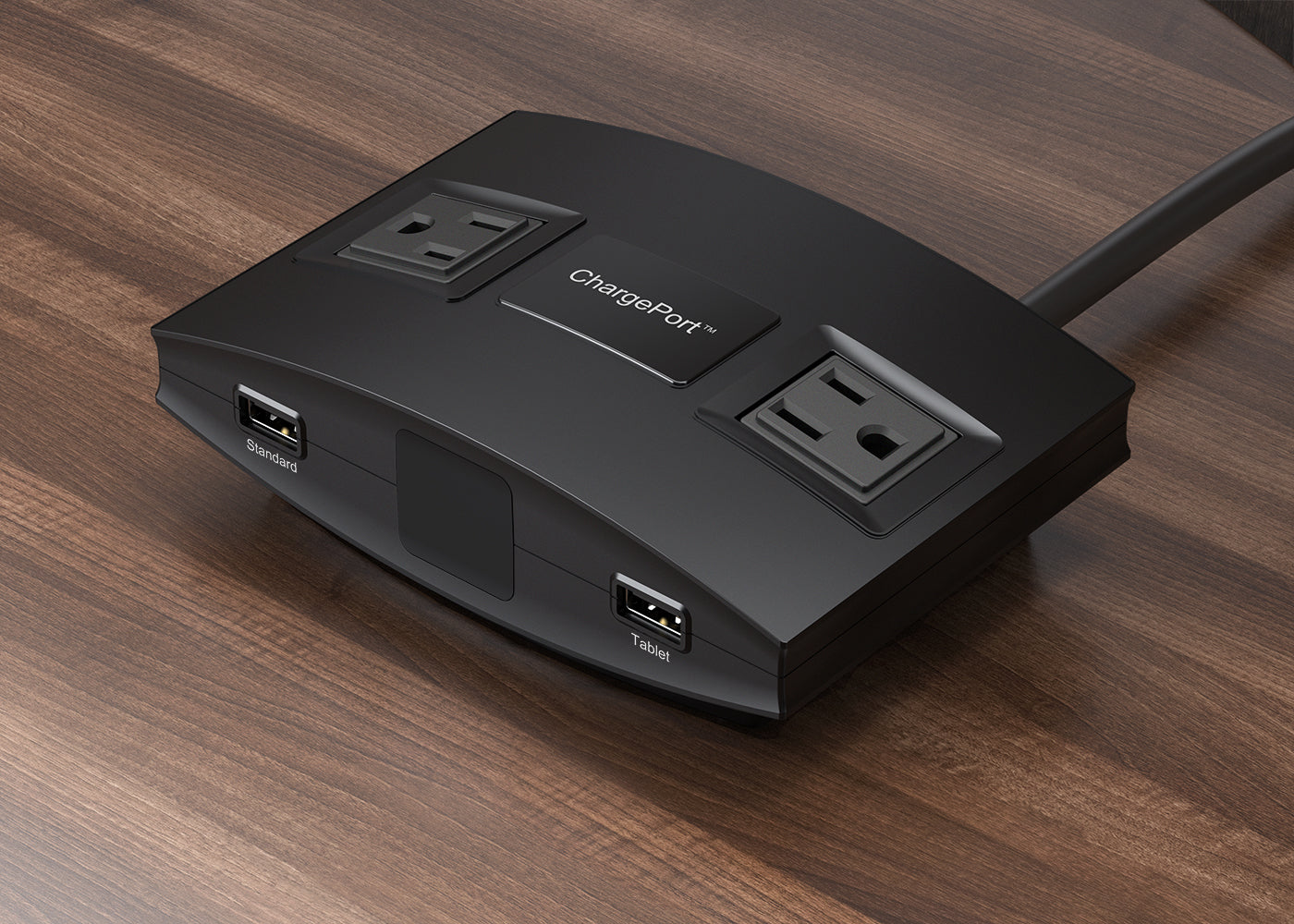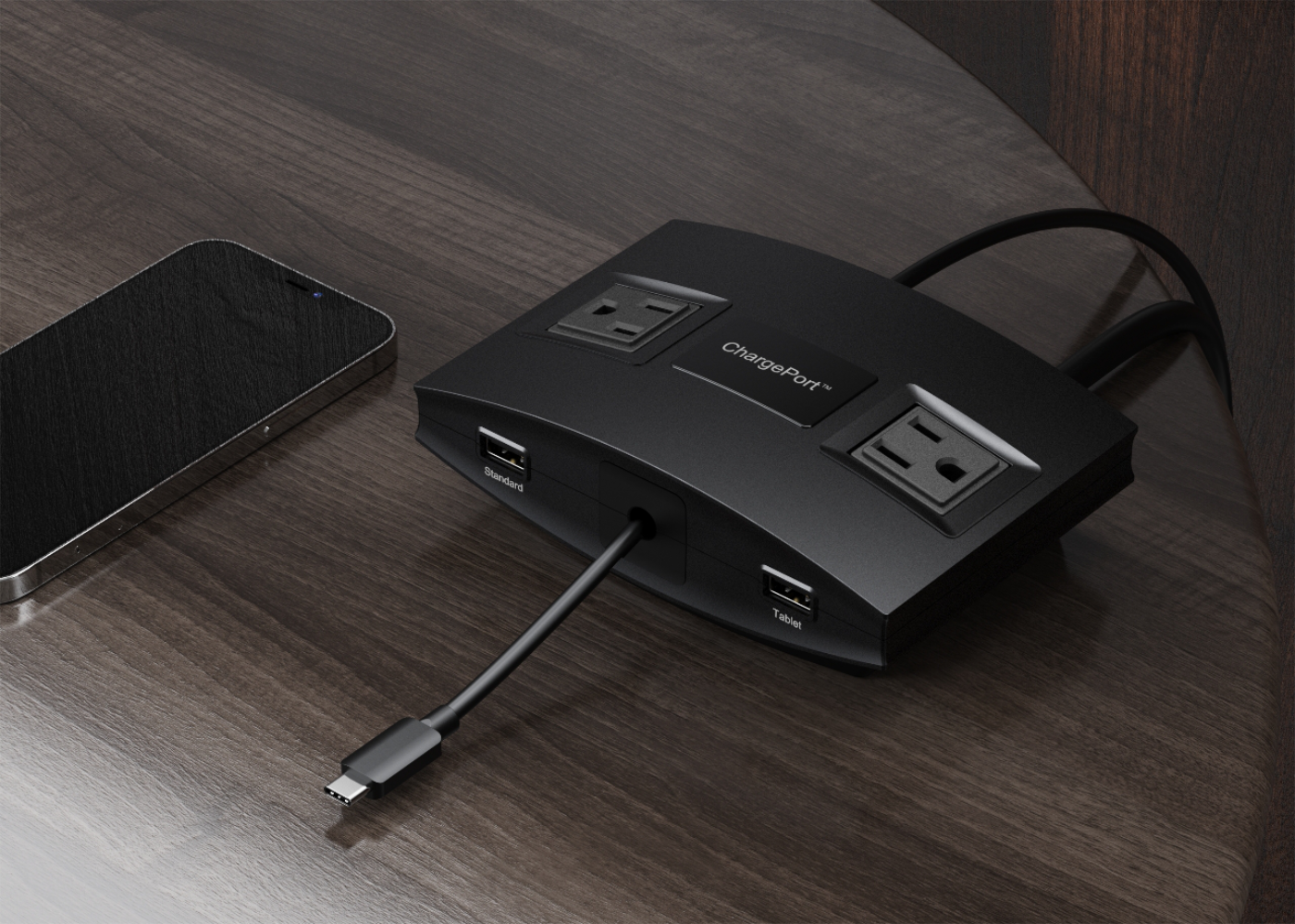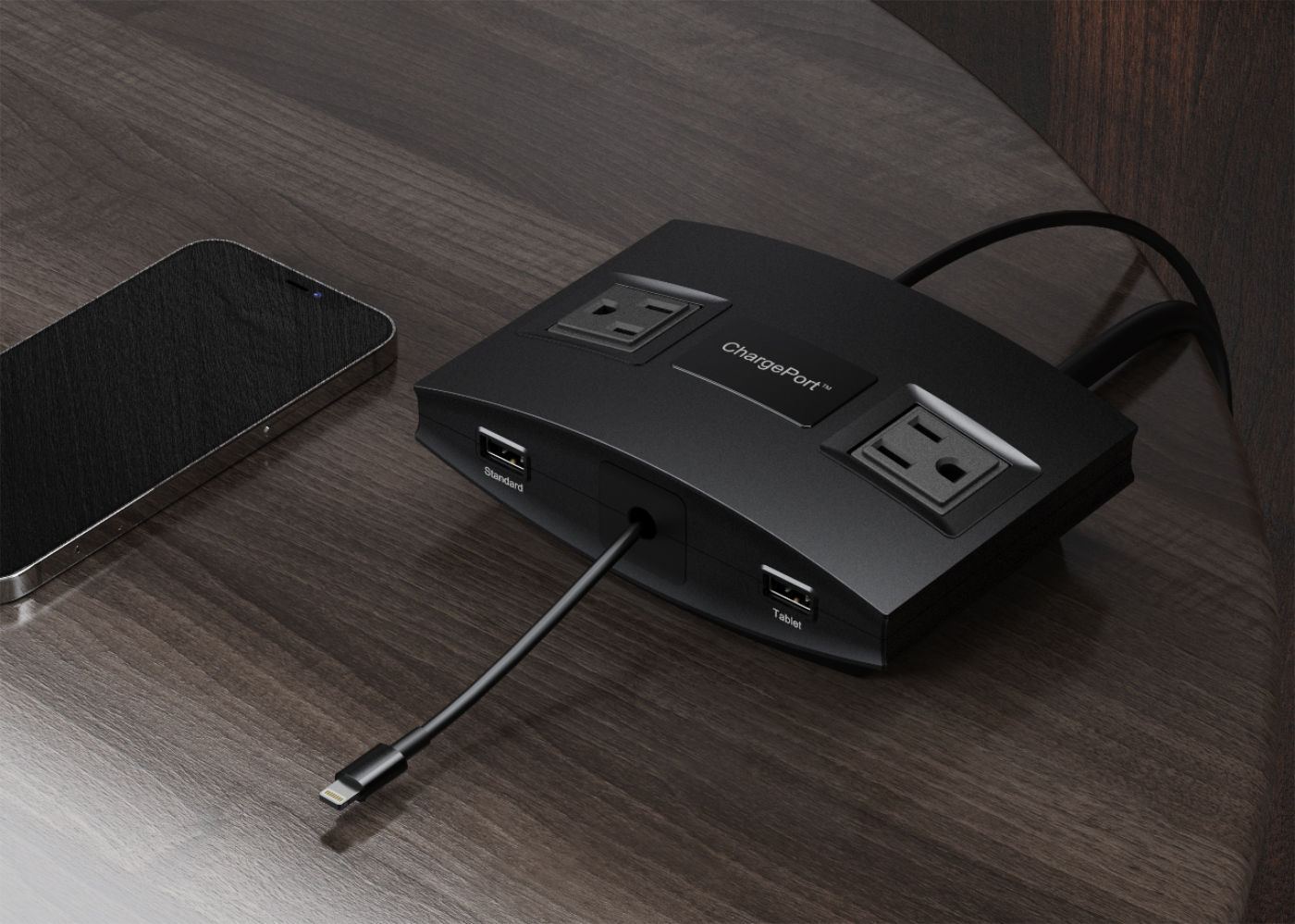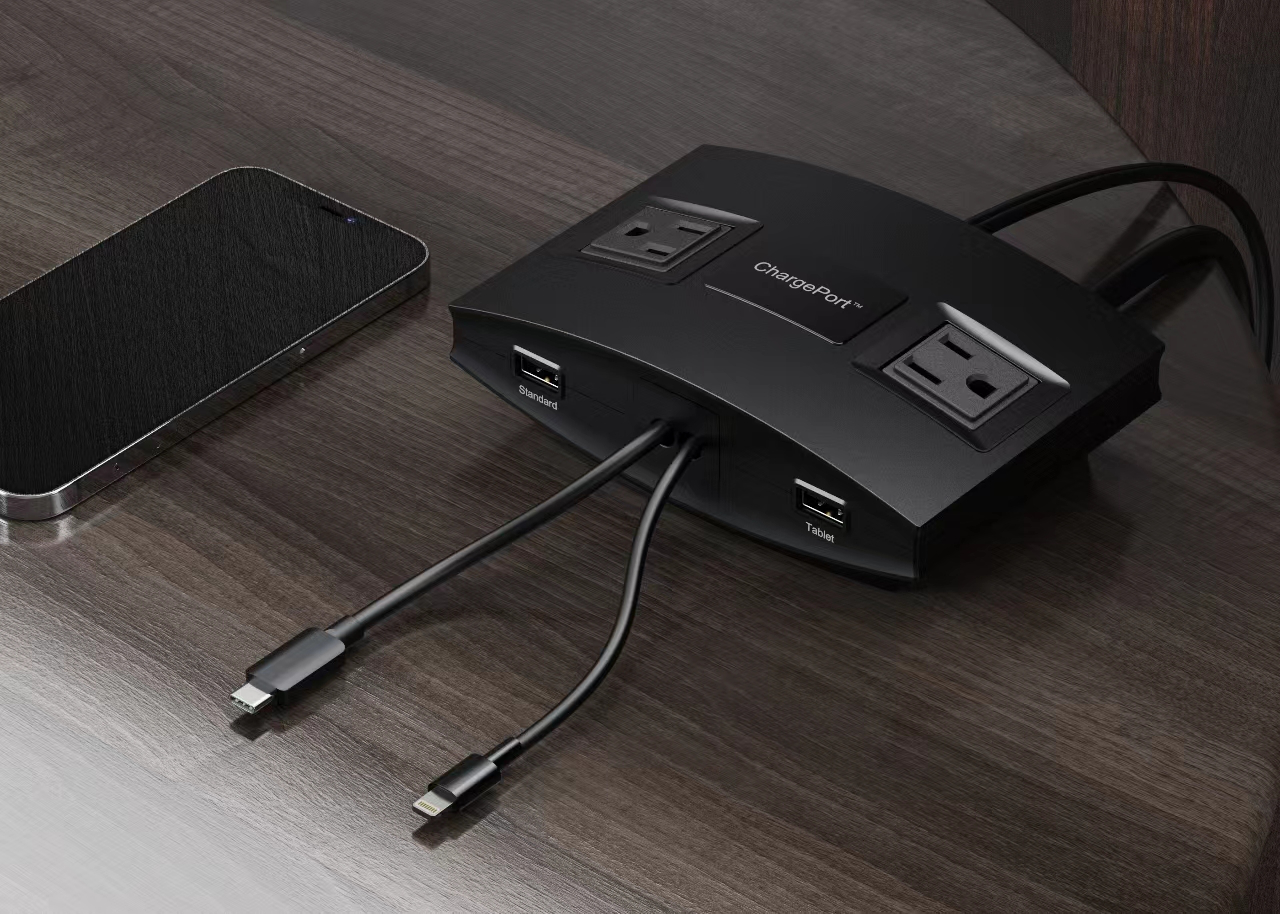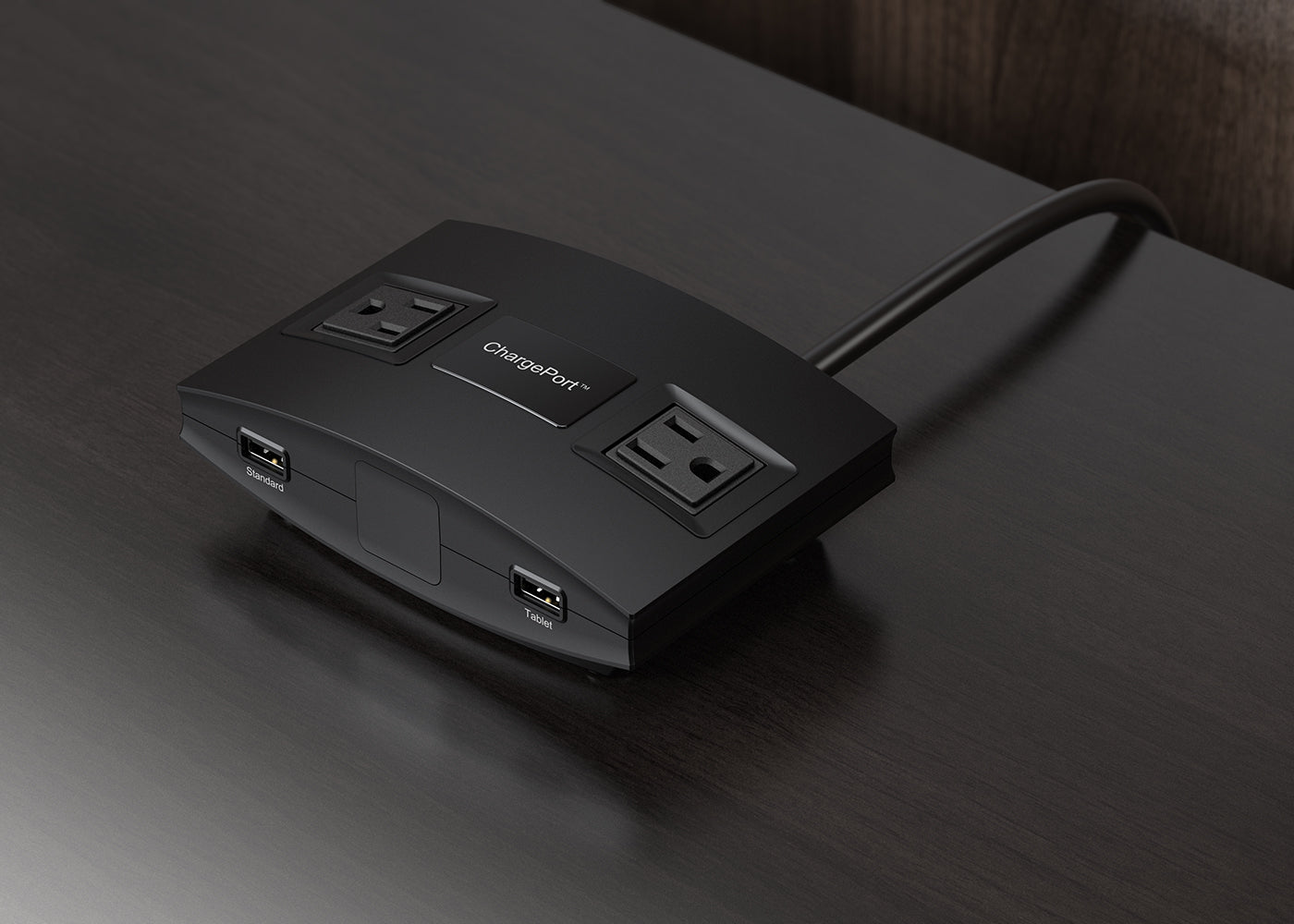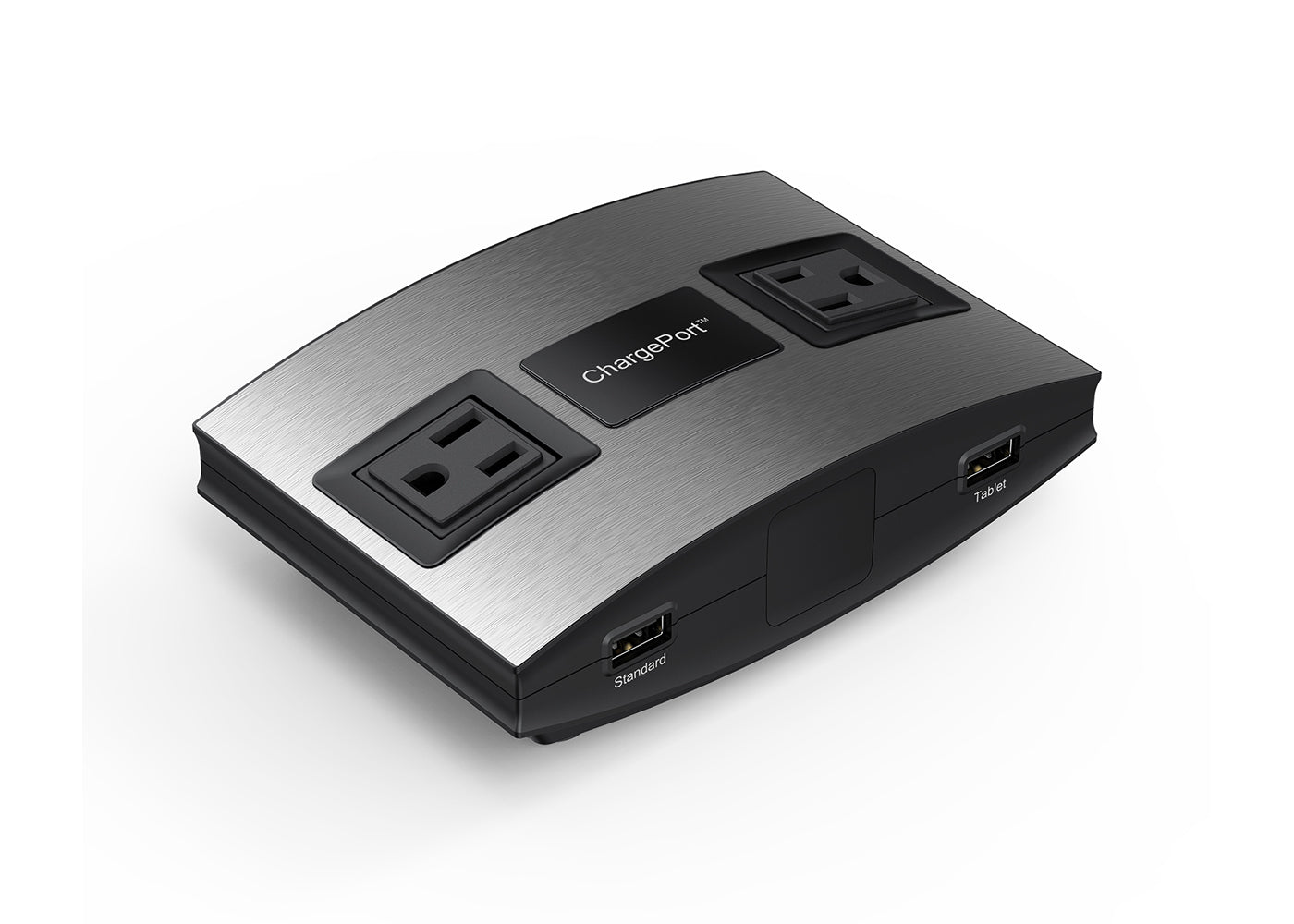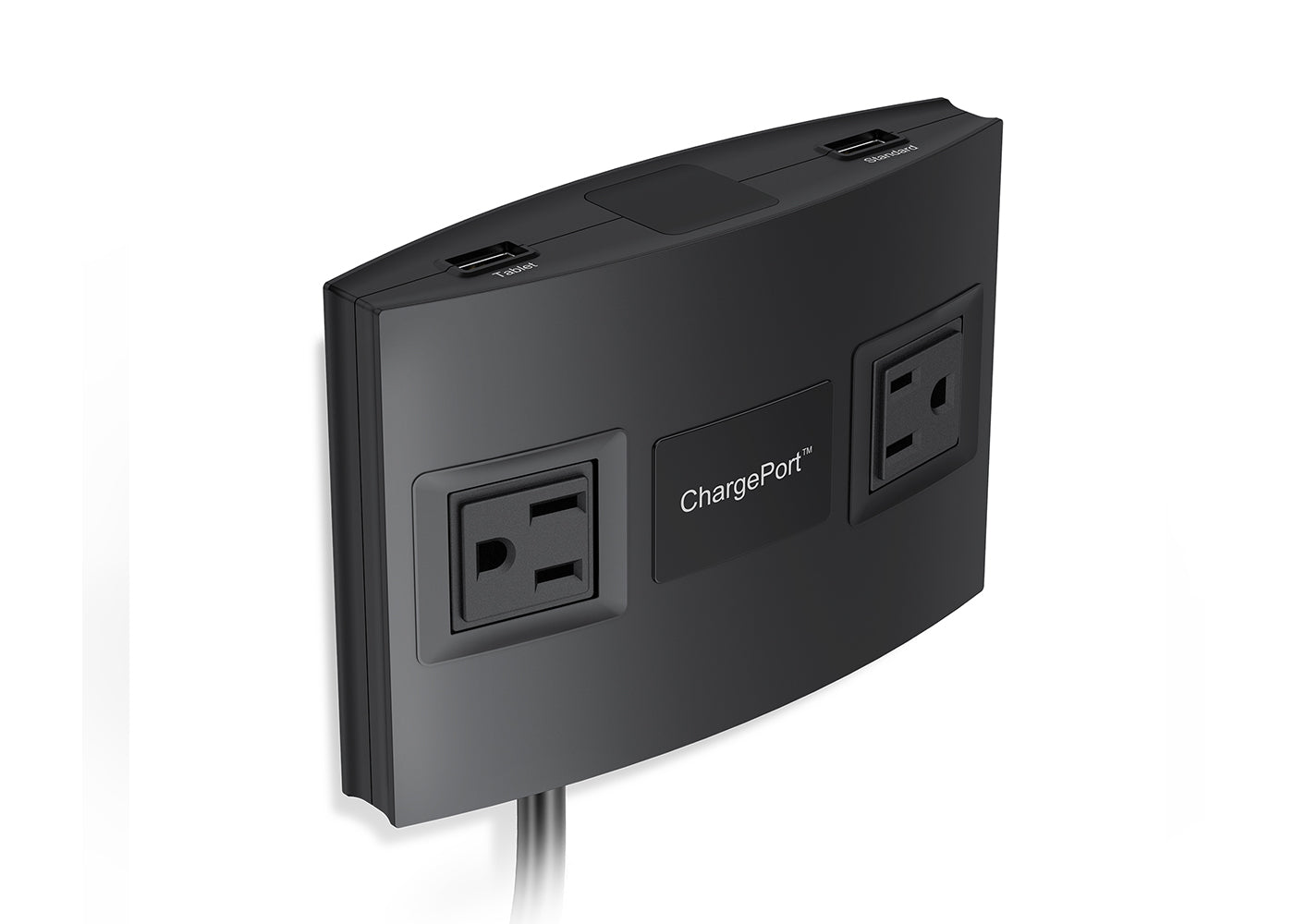 ChargePort Classic for USA
Request Quote
TA-7800US
ChargePort adds electrical outlets and USB ports for guests to charge their devices. Perfect for bedside or desk placement where guests can comfortably and conveniently use their device while it's charging.
There are mounting options, Desktop and Vertical. Both options come with a cable clamp, which offers additional security while keeping the cord in place.
ChargePort Vertical comes with a mounting bracket that doubles as additional security. ChargePort Desktop has the option of purchasing a mounting bracket that will secure the unit to furniture.
The passthrough cable channel also allows you to add a USB-C, Lightning, Ethernet or audio cable for your guests convenience.
Choose from Black SoftTouch or add a Brushed Aluminium insert to the top.

ChargePort Classic for USA Specifications
Durable construction designed for everyday use.
Pass-through plug replaces wall outlet used to install.
2 electrical outlets and 2 fast-charging USB ports.
10-Amp integrated circuit breaker.
USB optimized for tablet charging.
Optional cable chamber.
Branding options available.
Rotated plug layout.
UL approved & spill tested.
Cable clamp provides additional security.
Vertical option includes vertical mounting bracket.
Desktop option includes adhesive pad, security bracket can be ordered if required.