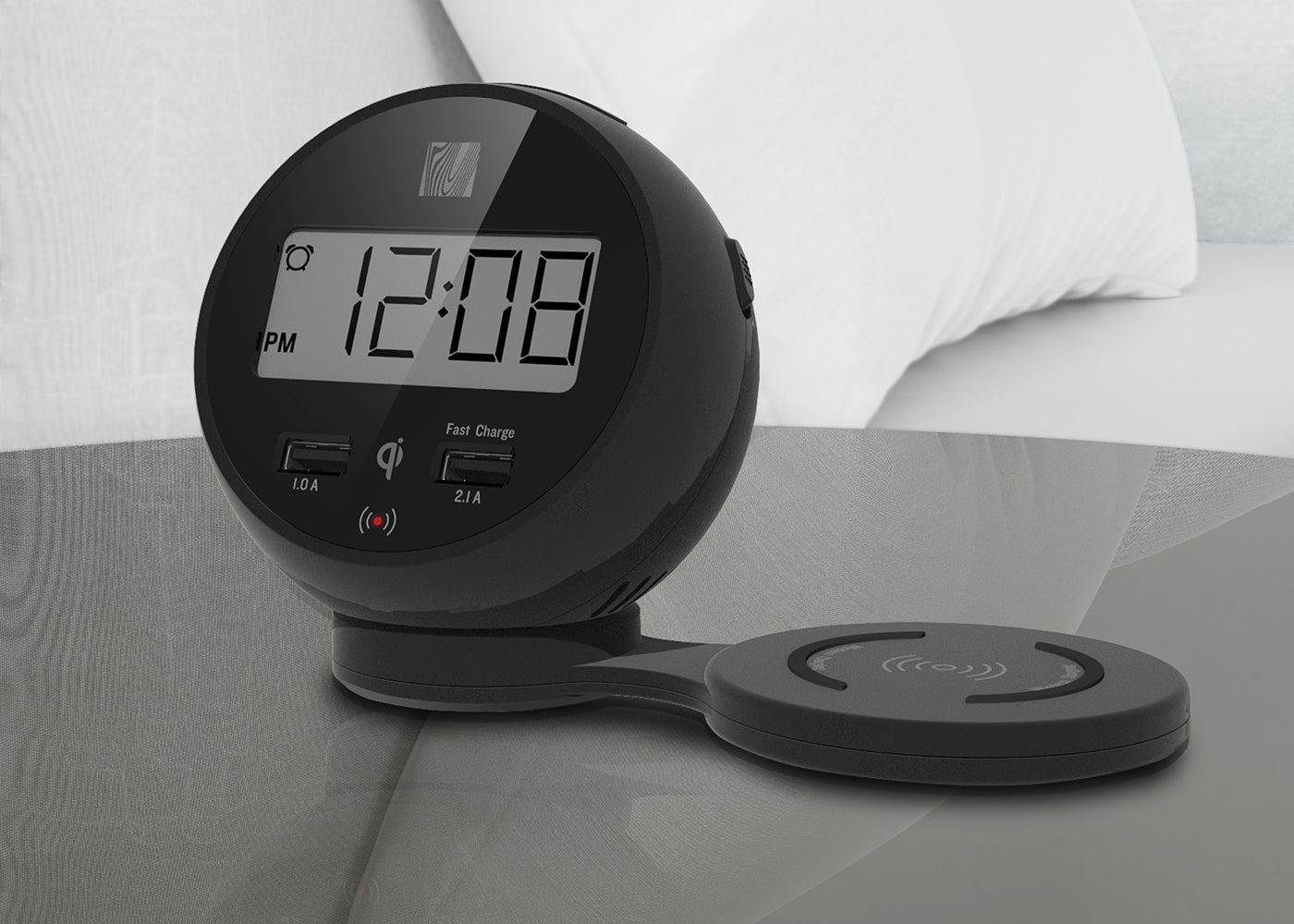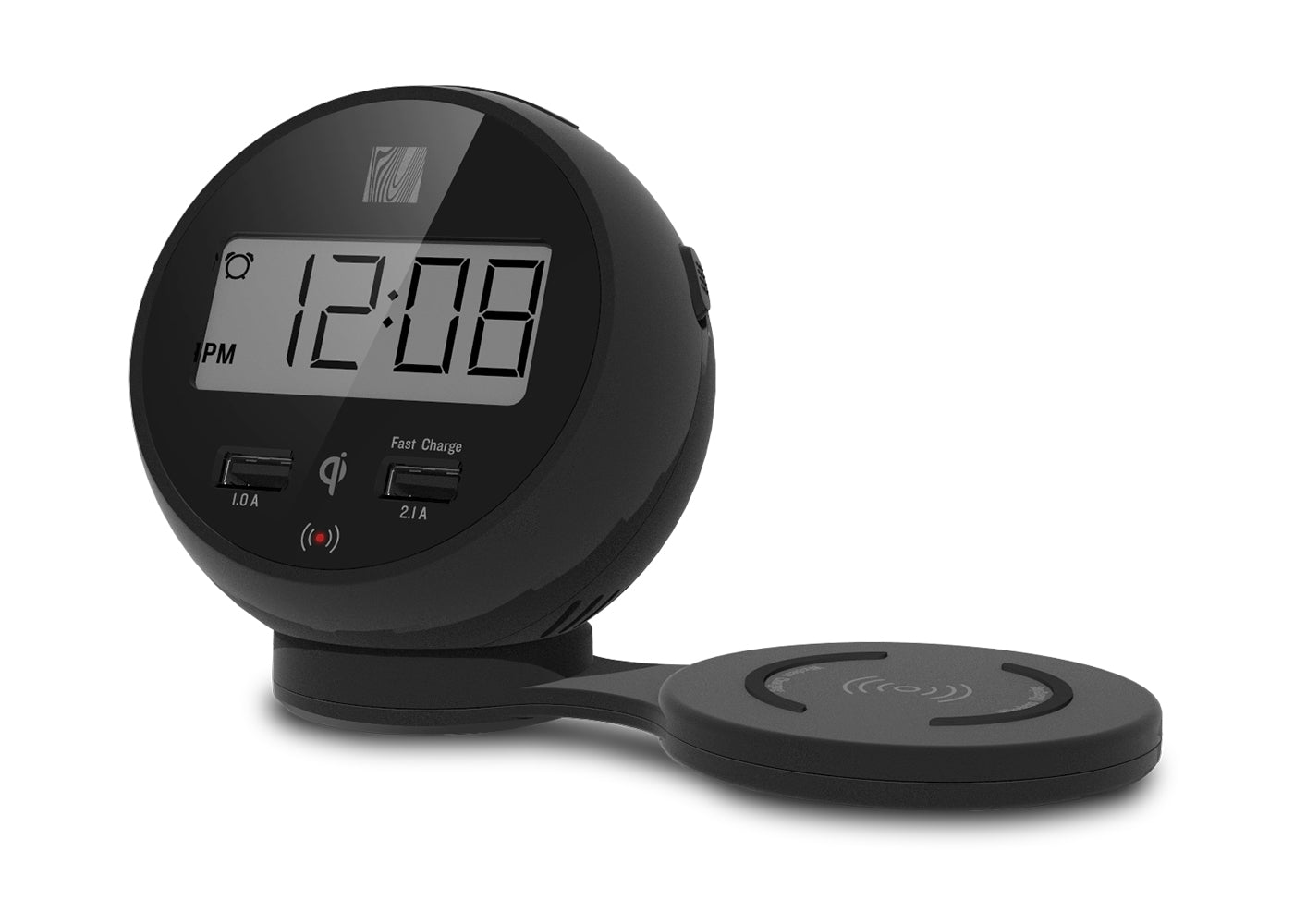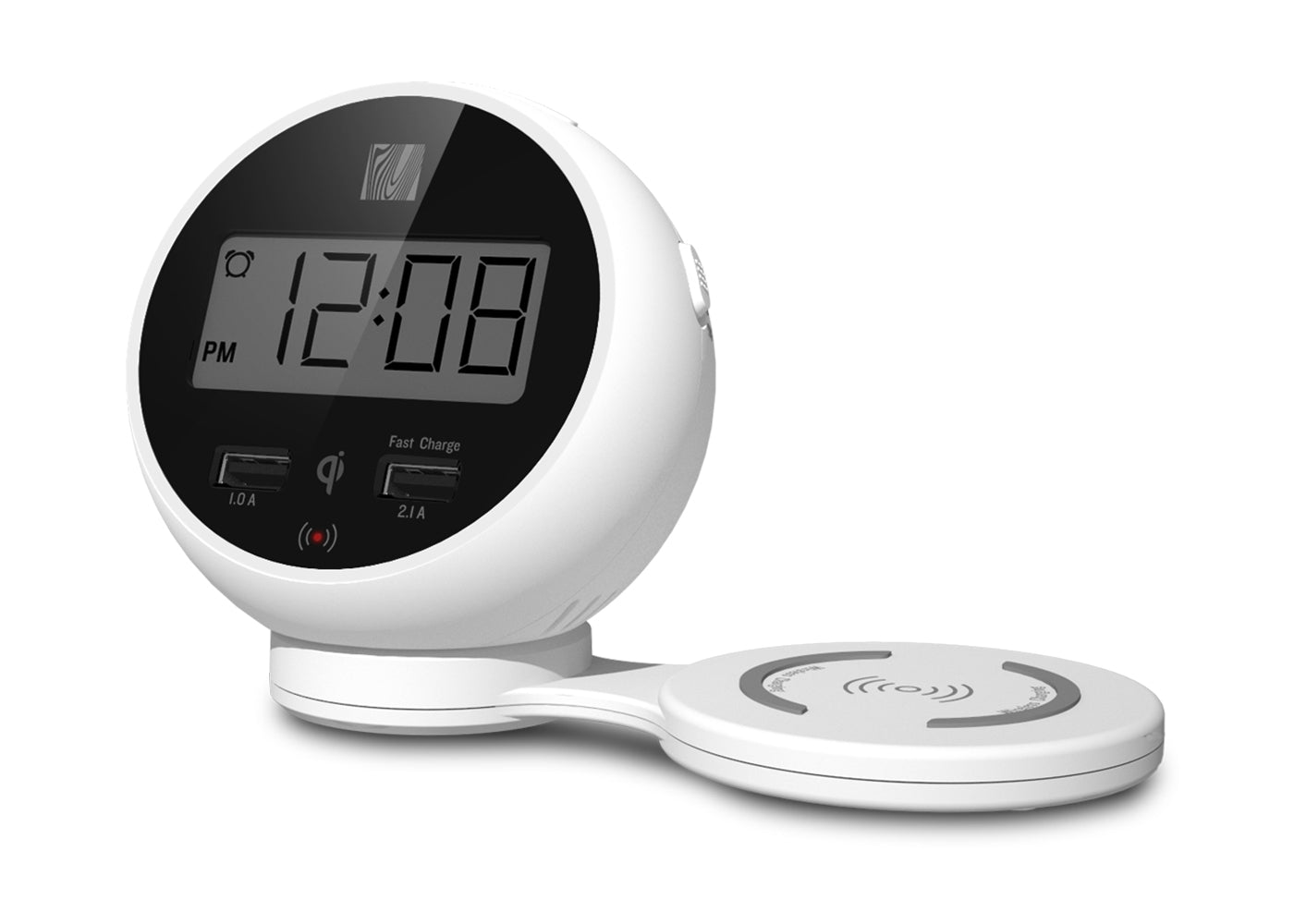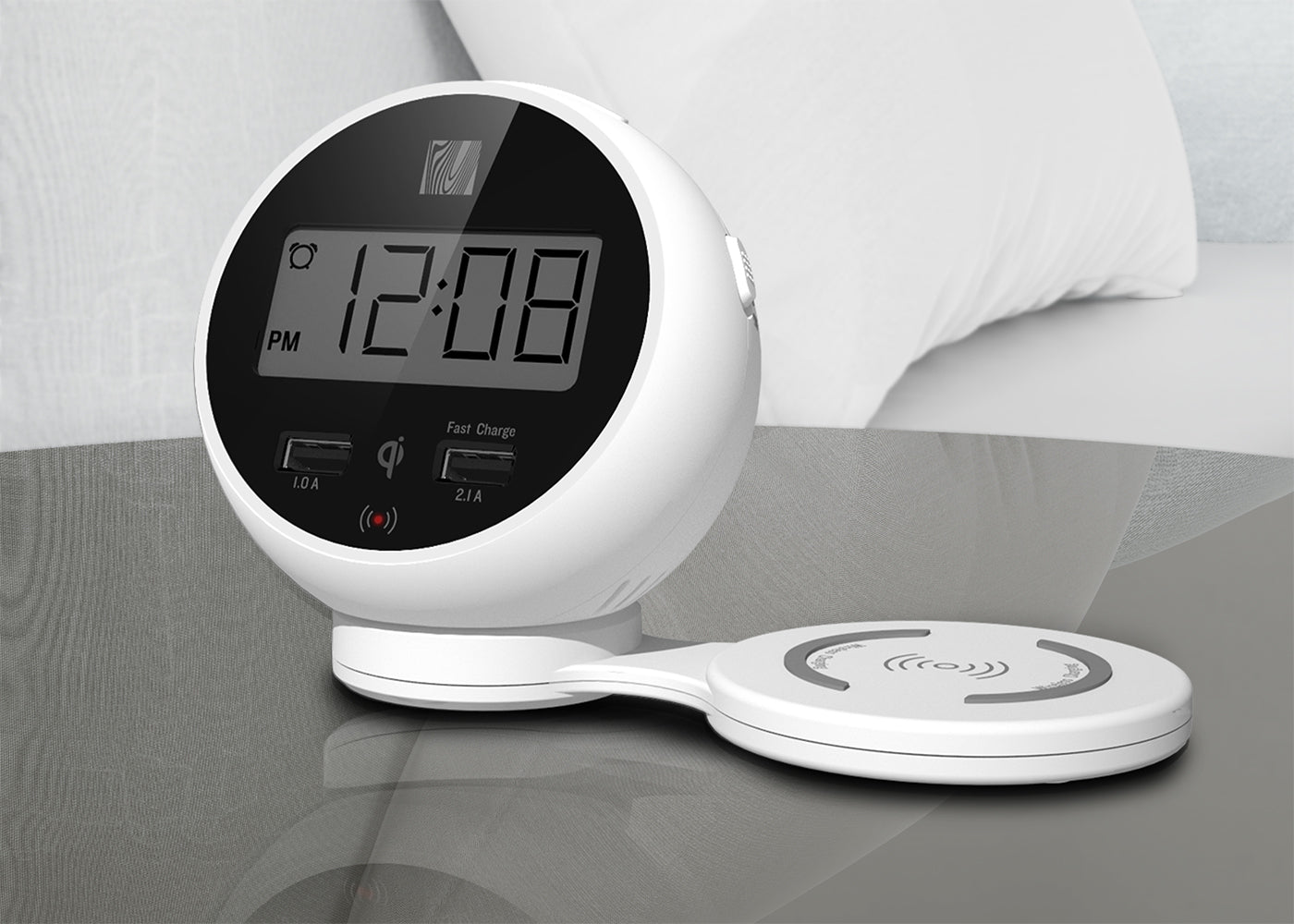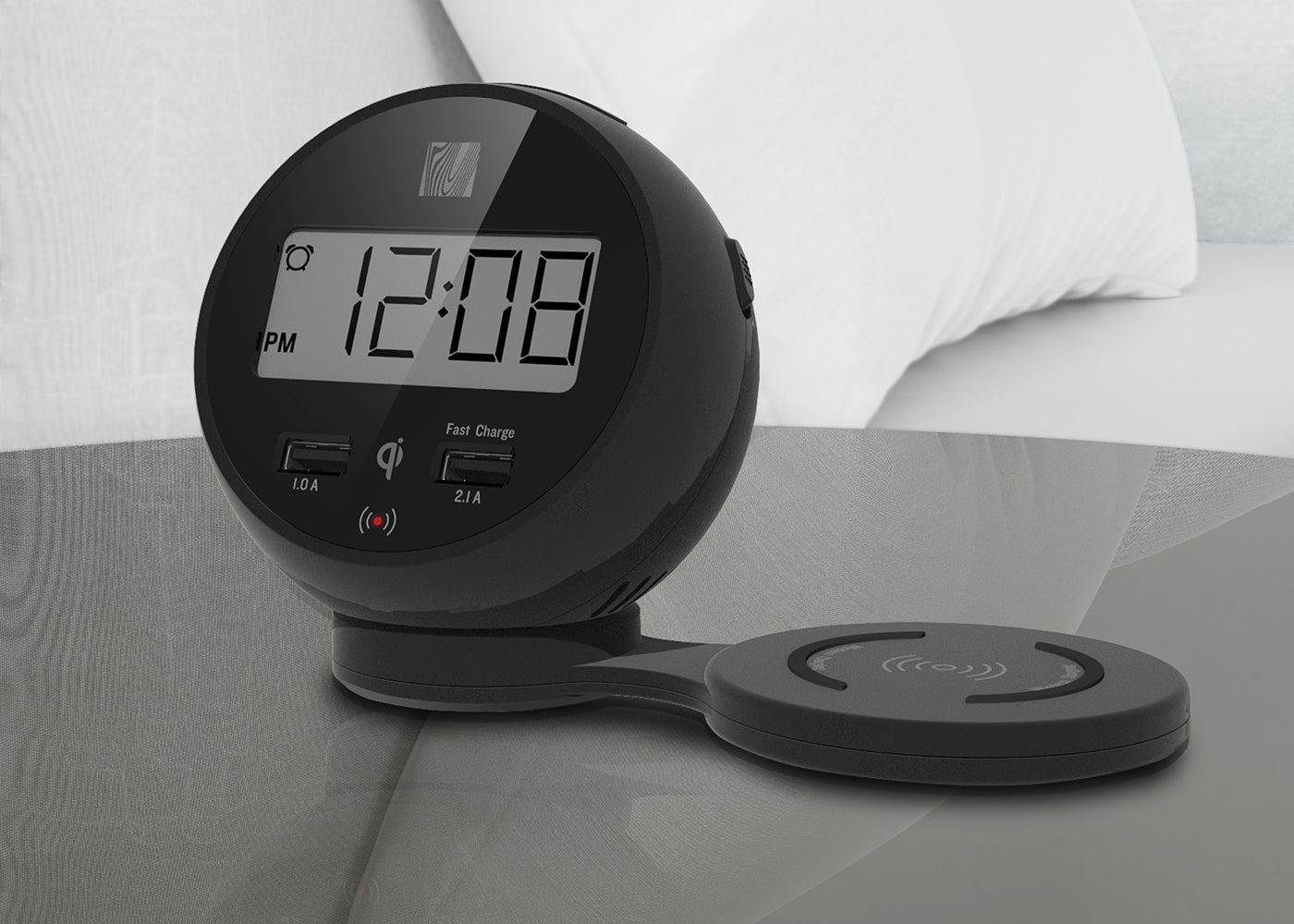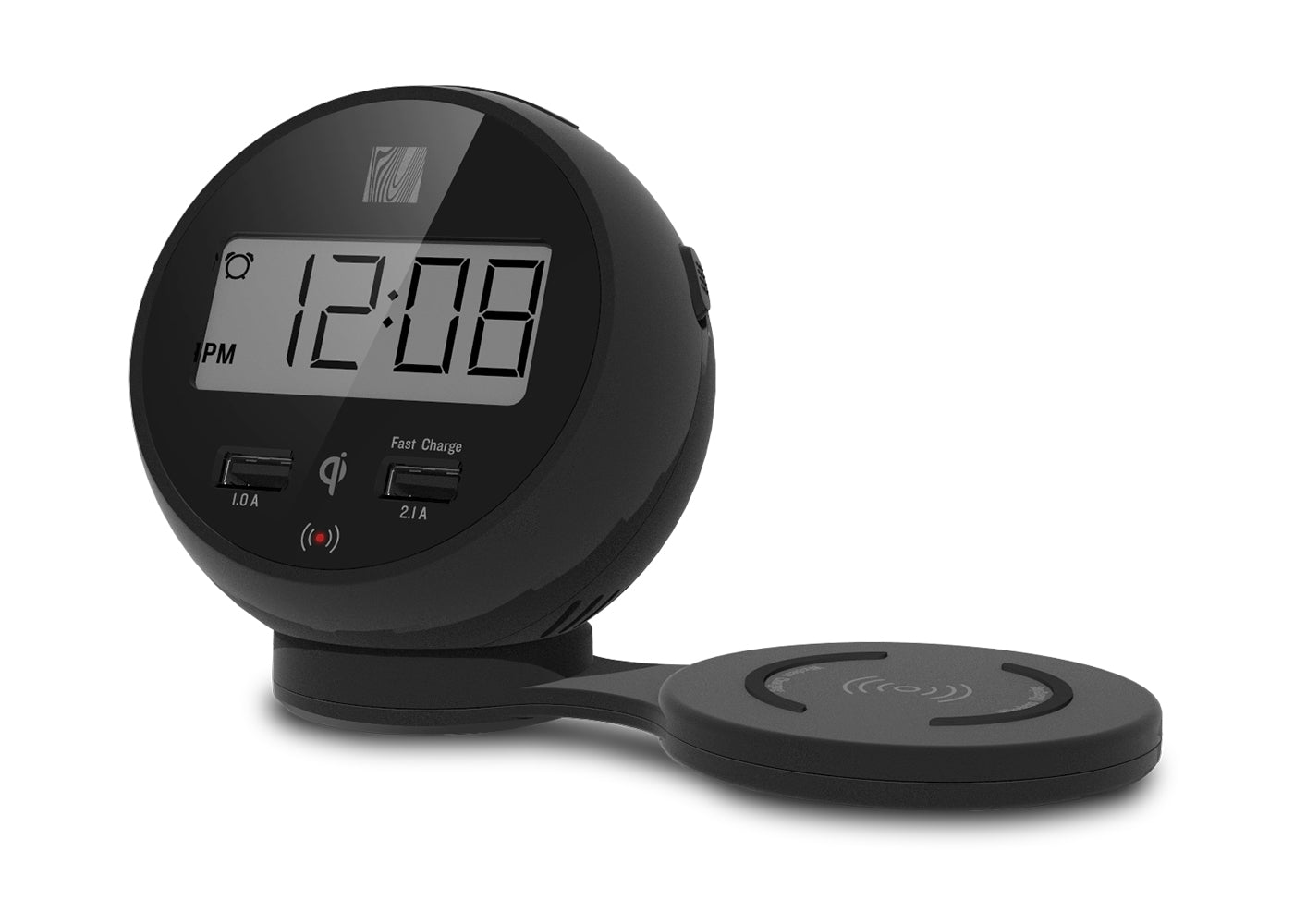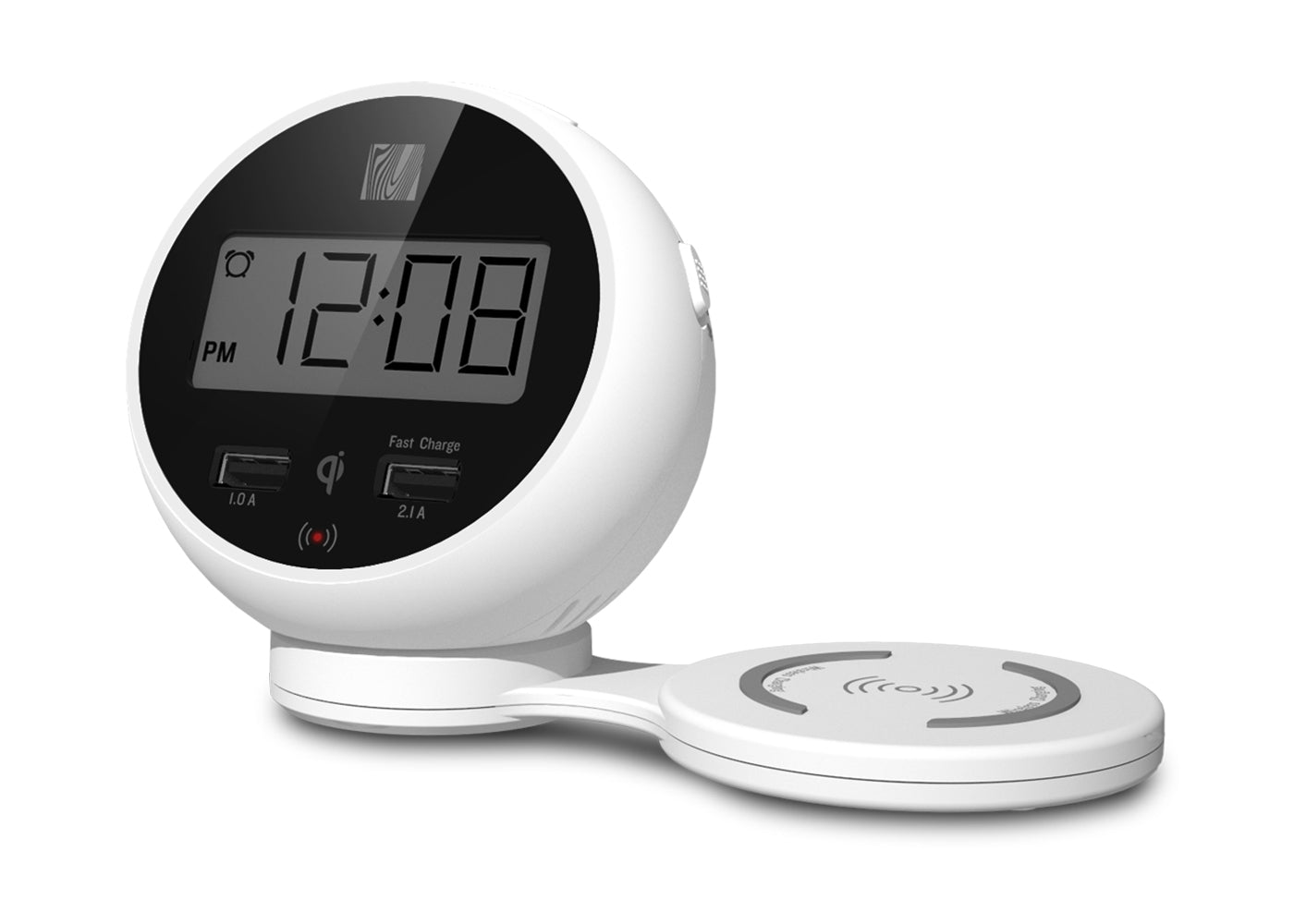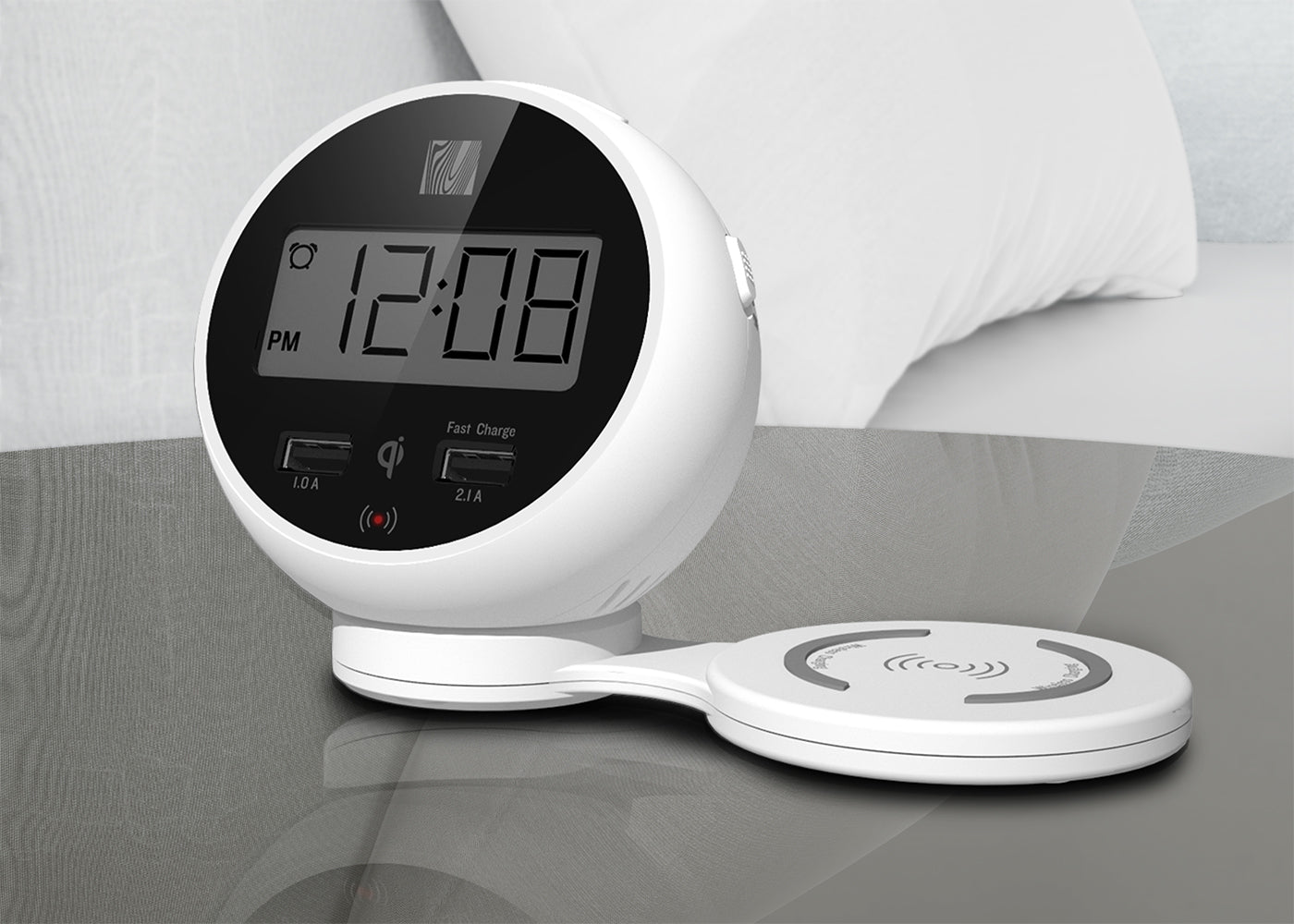 ChargeRise Hotel
Request Quote
TA-15H
The ChargeRise Hotel is an alarm clock designed for the convenience of the modern traveler. With convenient Qi wireless charging plus two USB-A ports, the ChargeRise Hotel allows for multiple devices to charge. In addition, the Qi charging pad is designed to rotate around the body of the clock 180 degrees to accomodate the space available on the nightstand.

ChargeRise Hotel Specifications
Qi-compatible, wireless charging pad that can rotate 180 degrees around base.
Qi certified, 7.5W Qi wireless charging.
Two front-facing, fast-charging USB ports to charge mobile phones and tablets.
Full alarm clock features with snooze and gradual-wake built-in chime (beeping sound).
Single-day alarm prevents previous guests' unwanted alarms from sounding.
Display backlight dimmer control and 12/24 display mode options.
DST switch for automatic daylight savings time adjustment.
Minimalist design makes it easy for guests to use, reducing calls to reception.
Security lanyard and PSU securing guard.
Backup battery for clock.