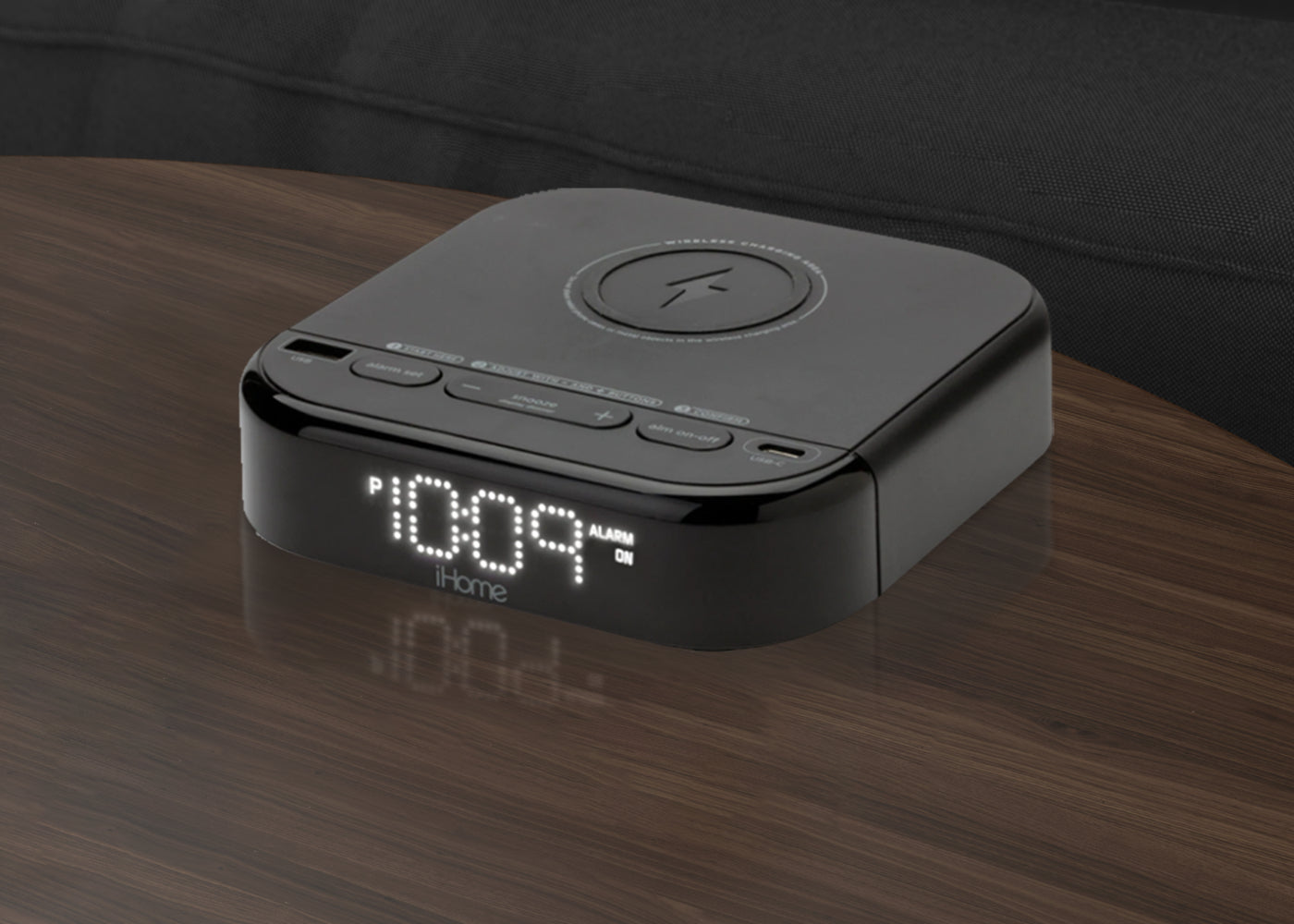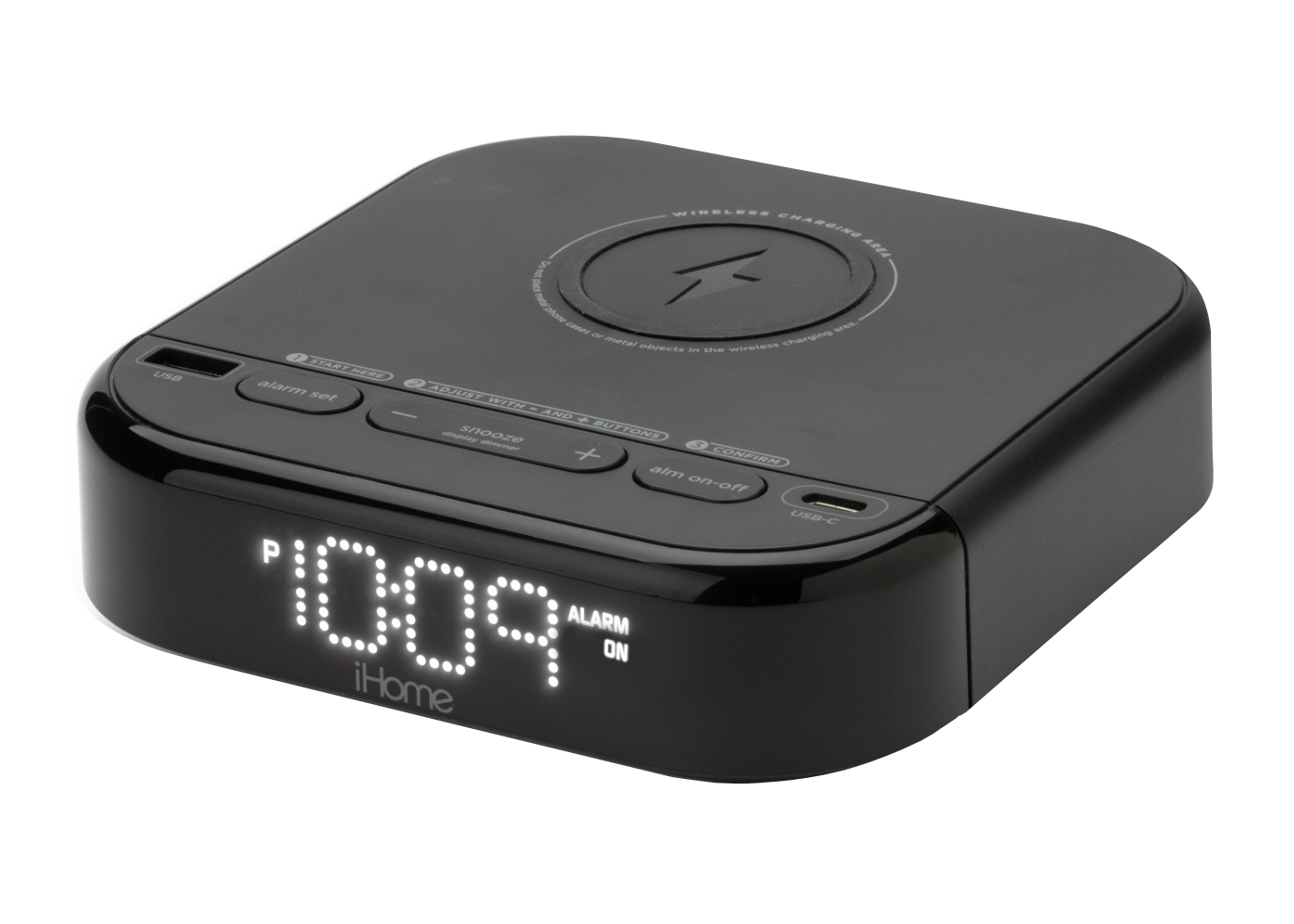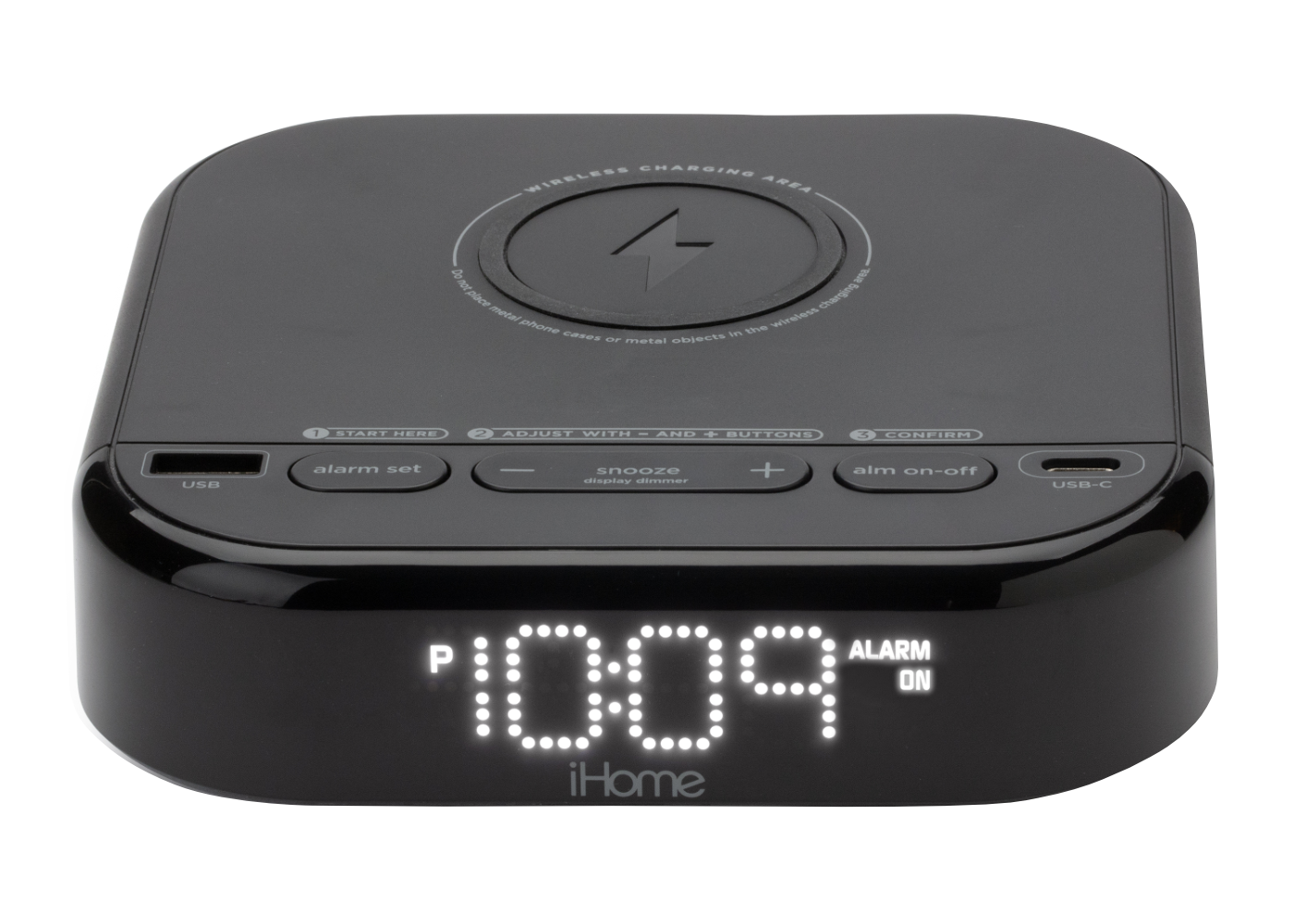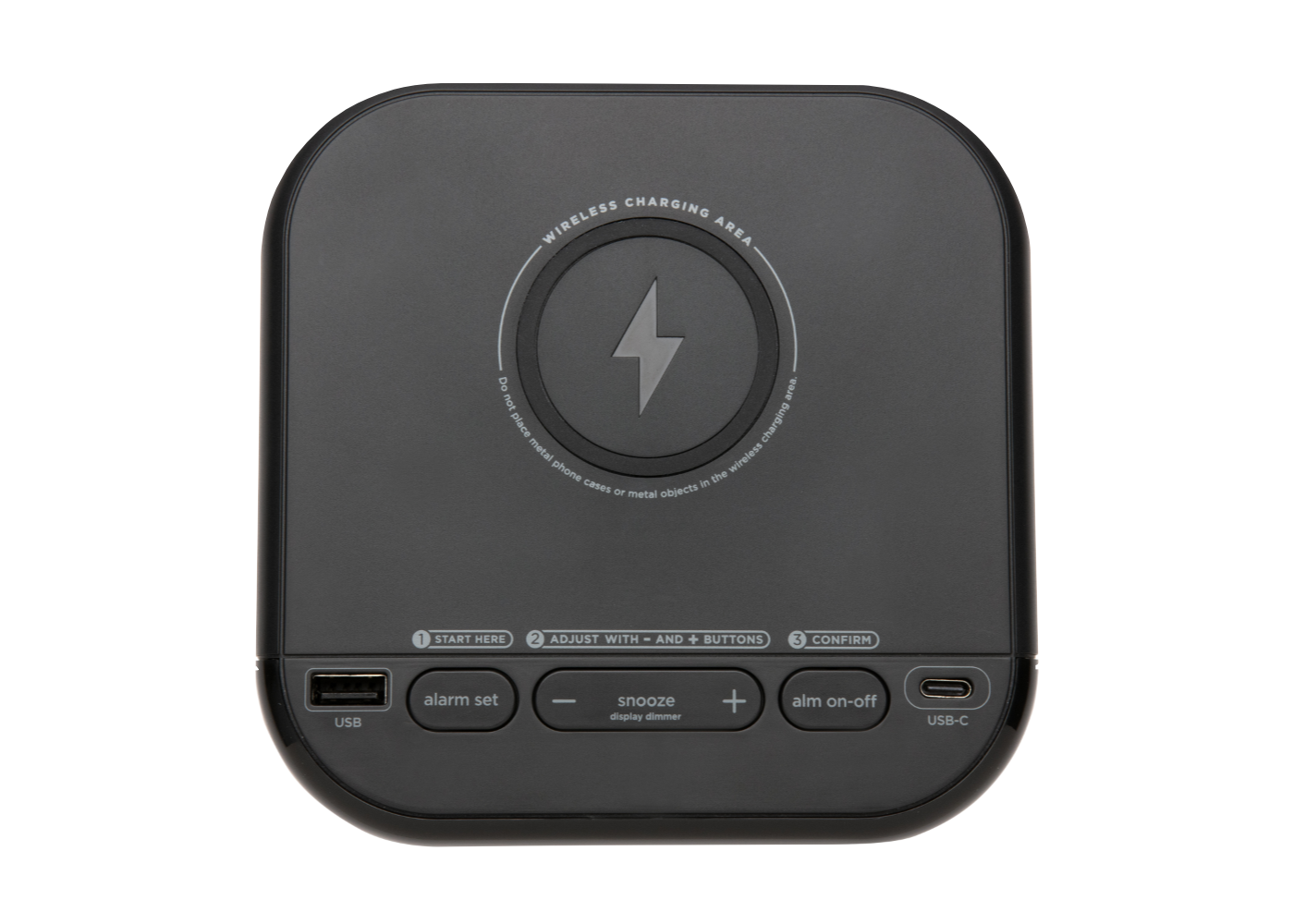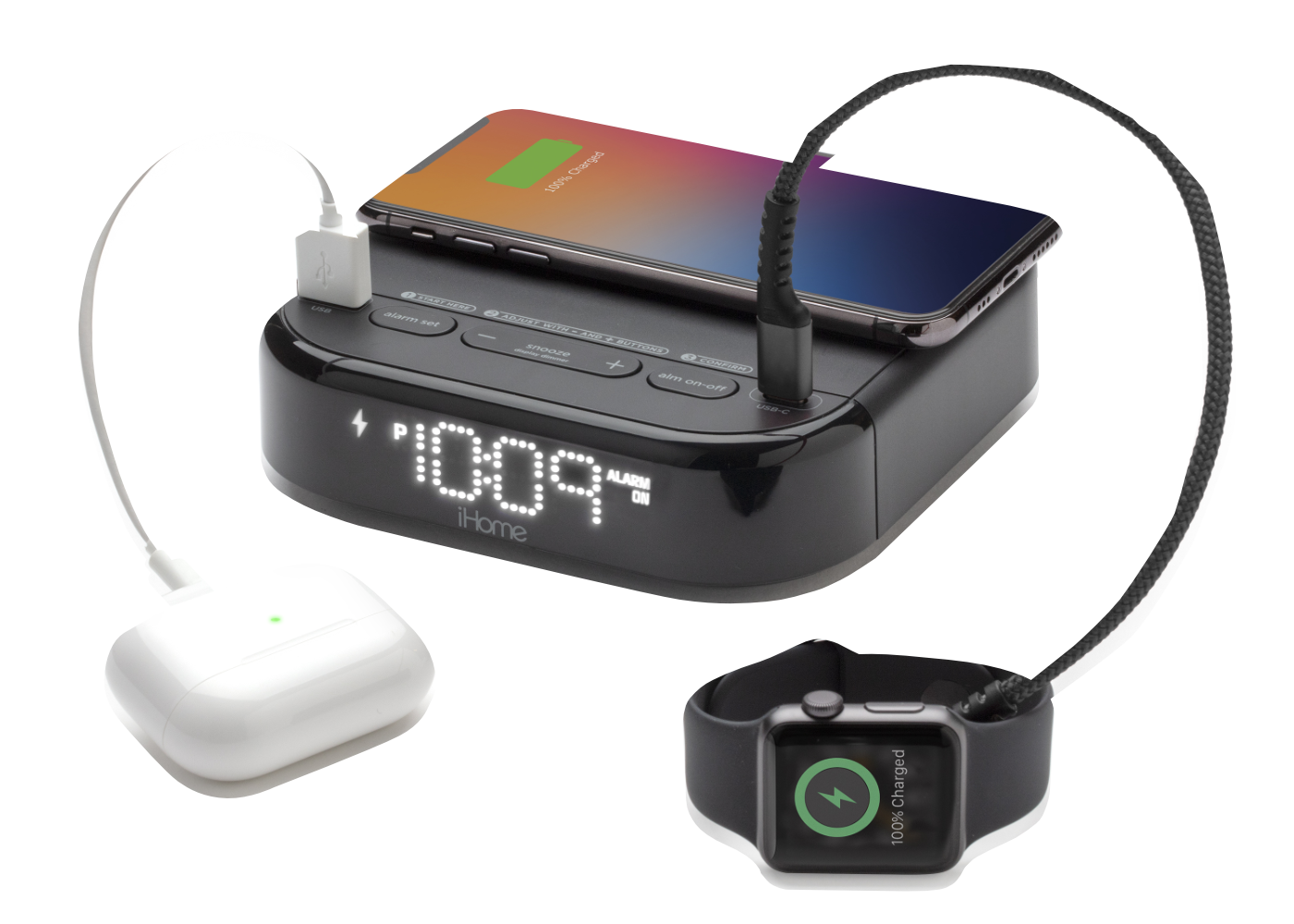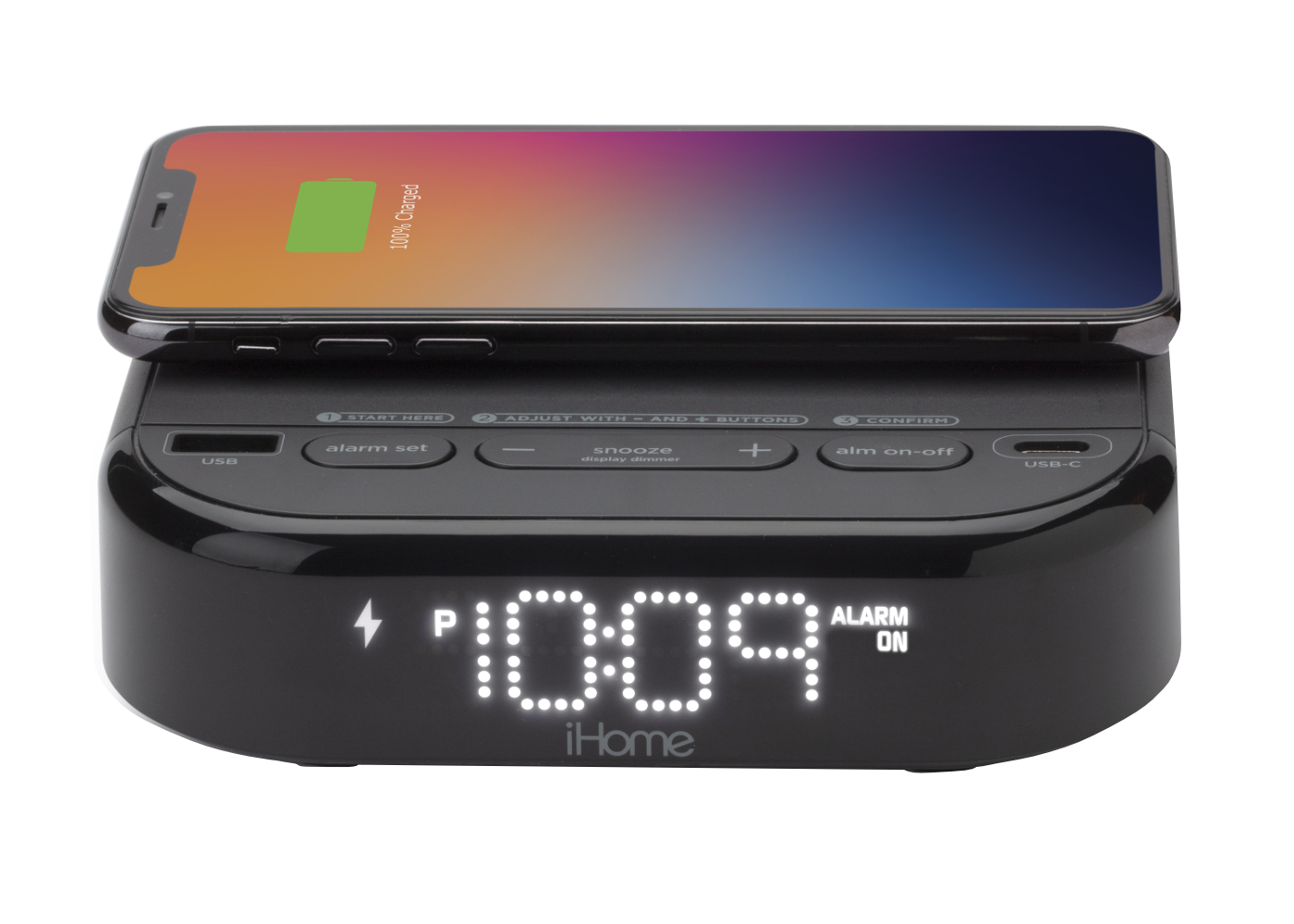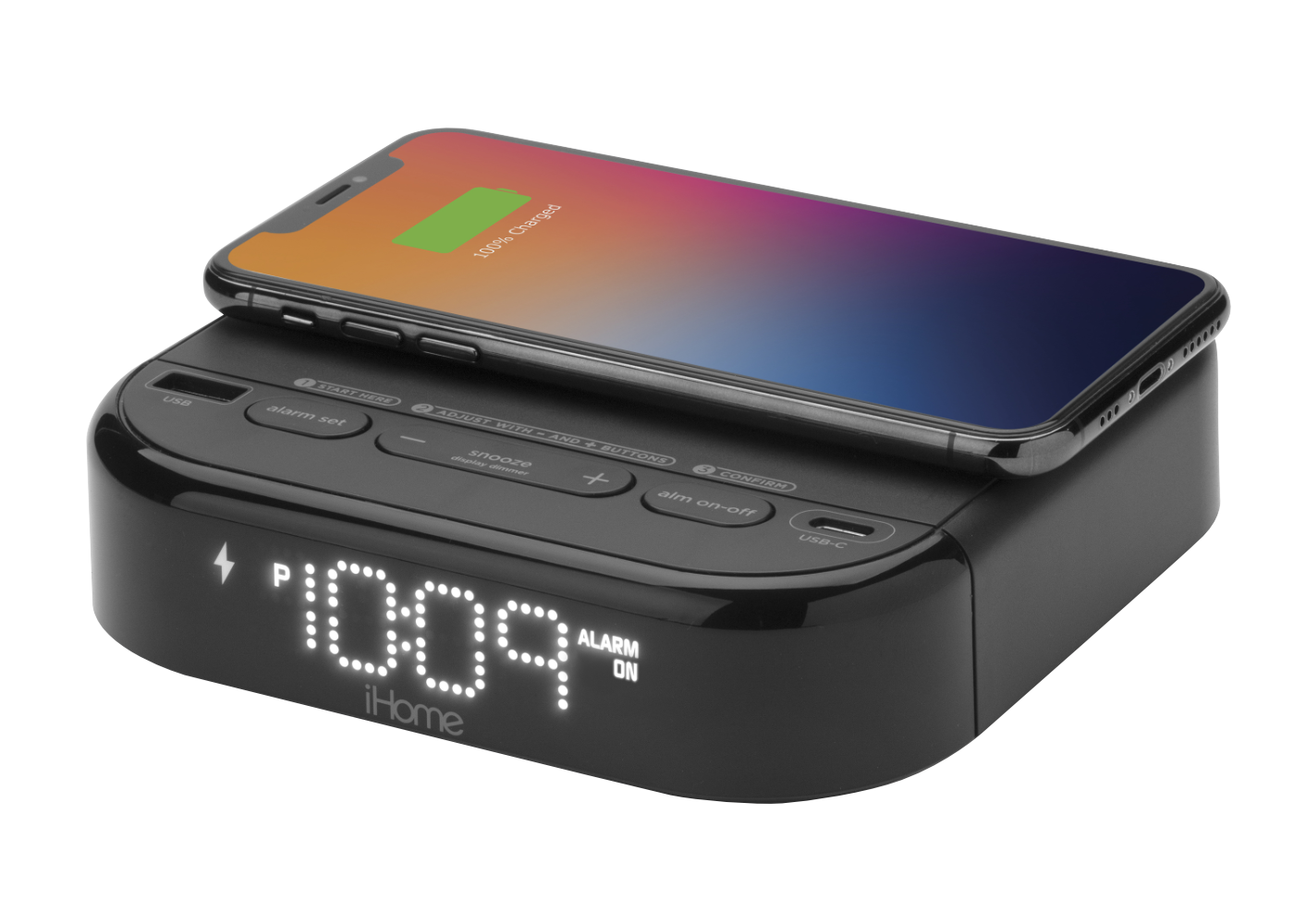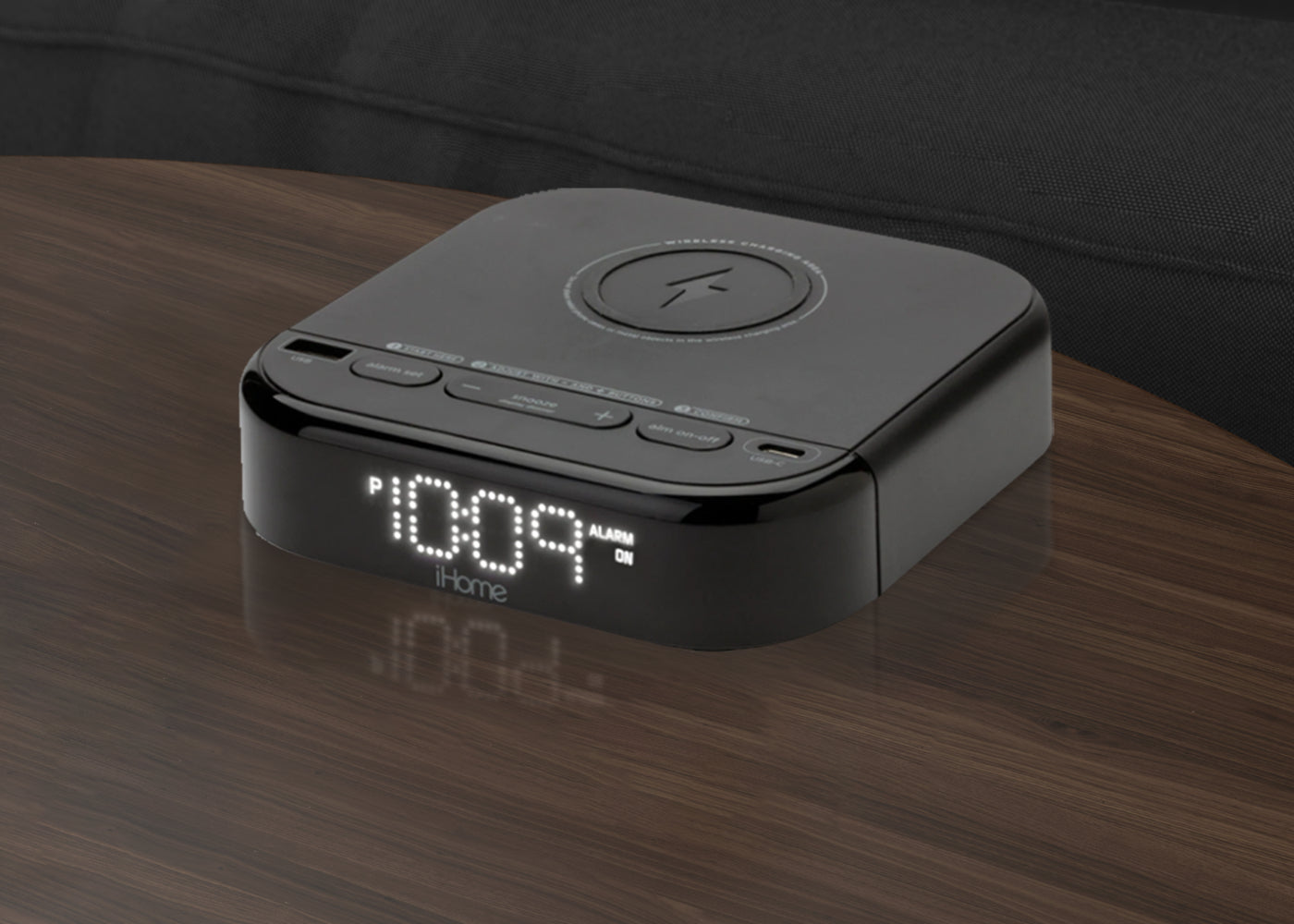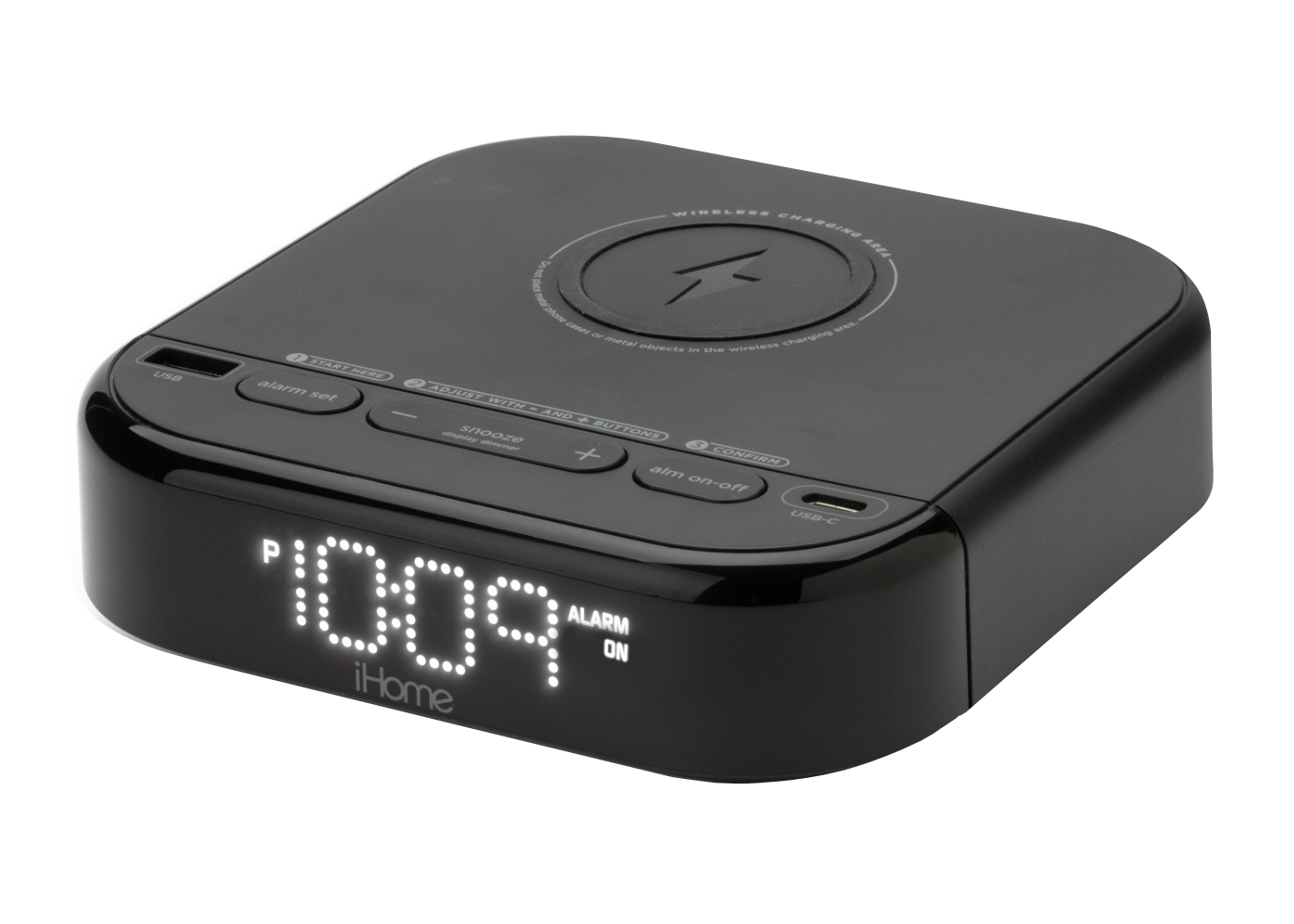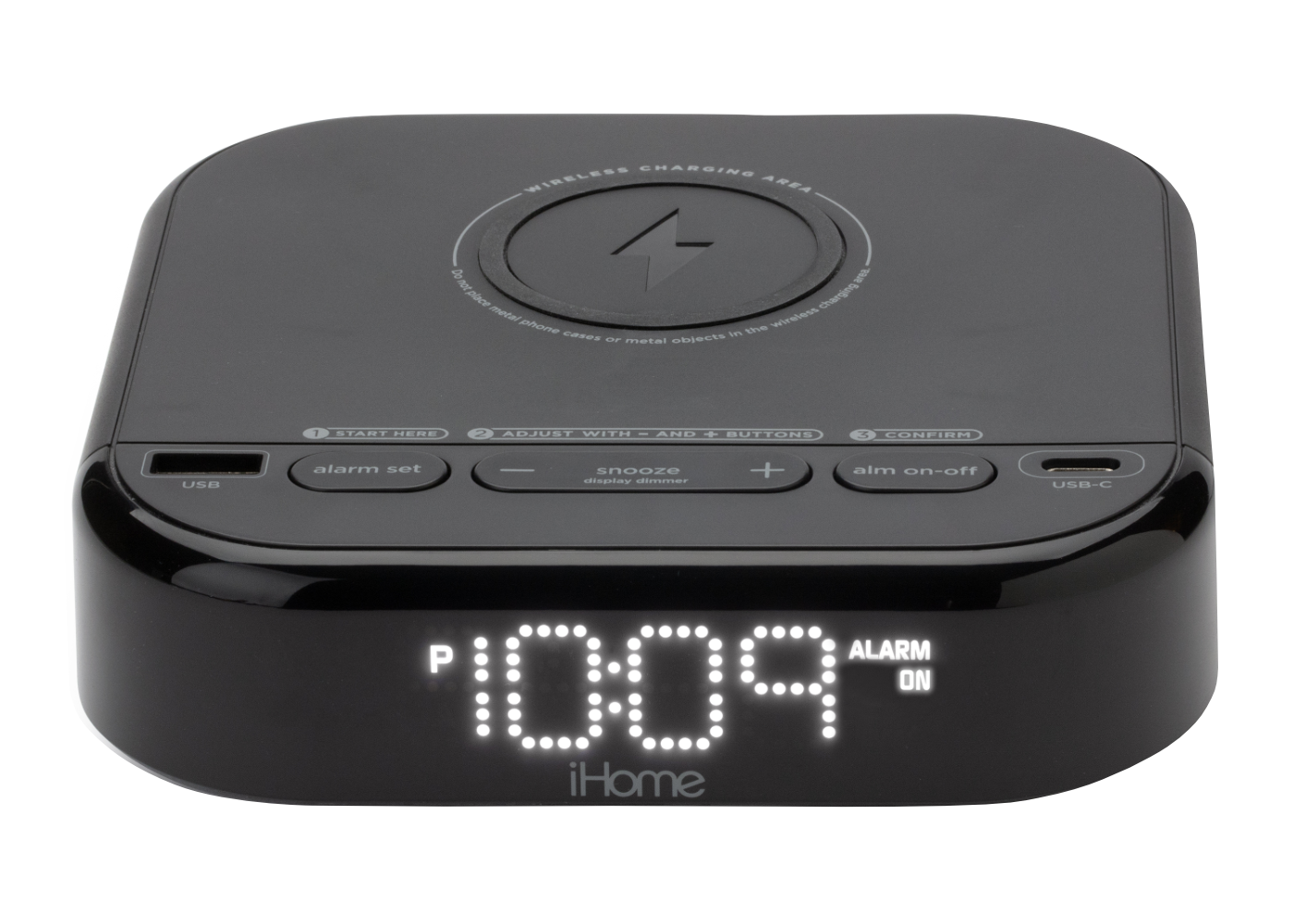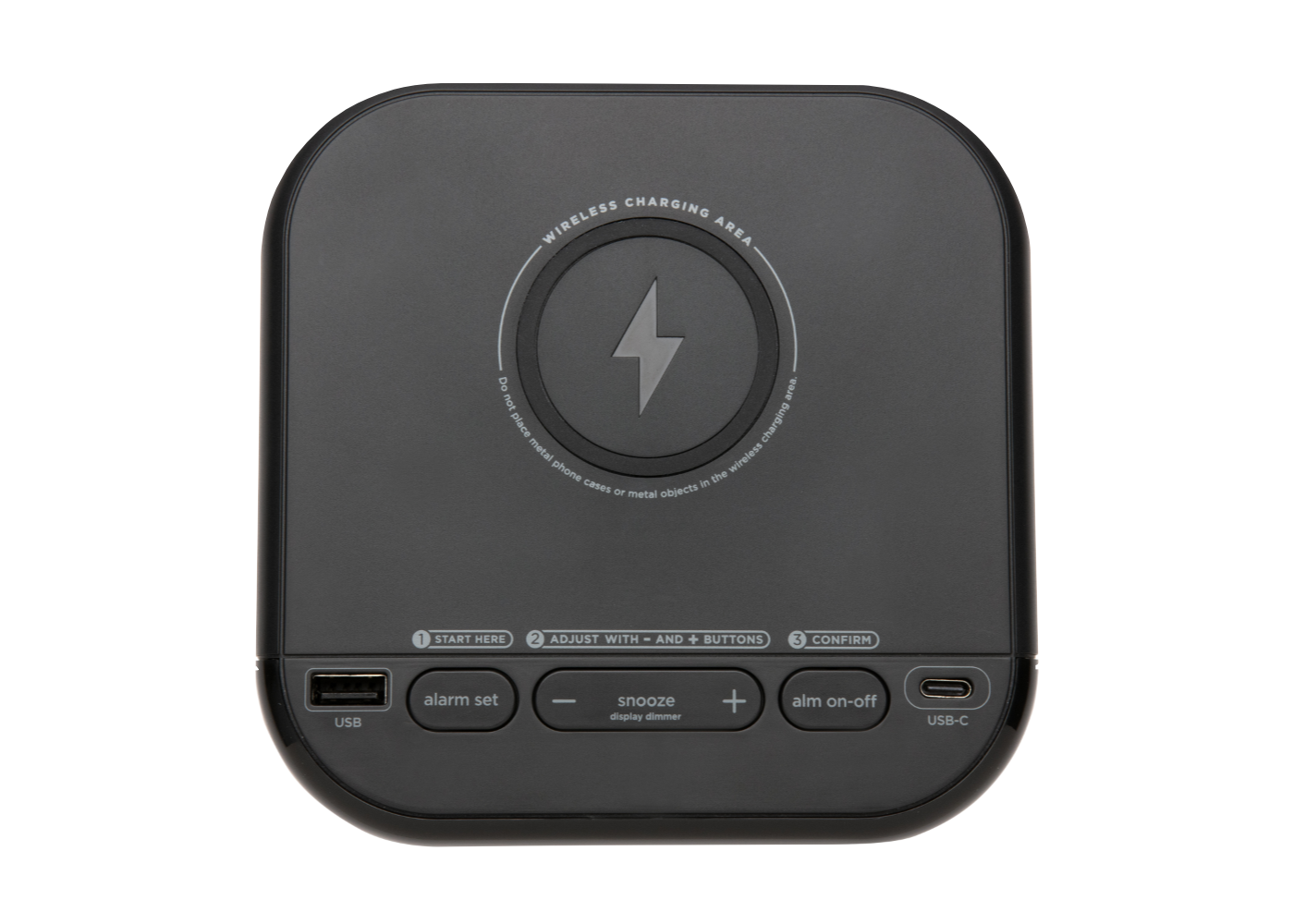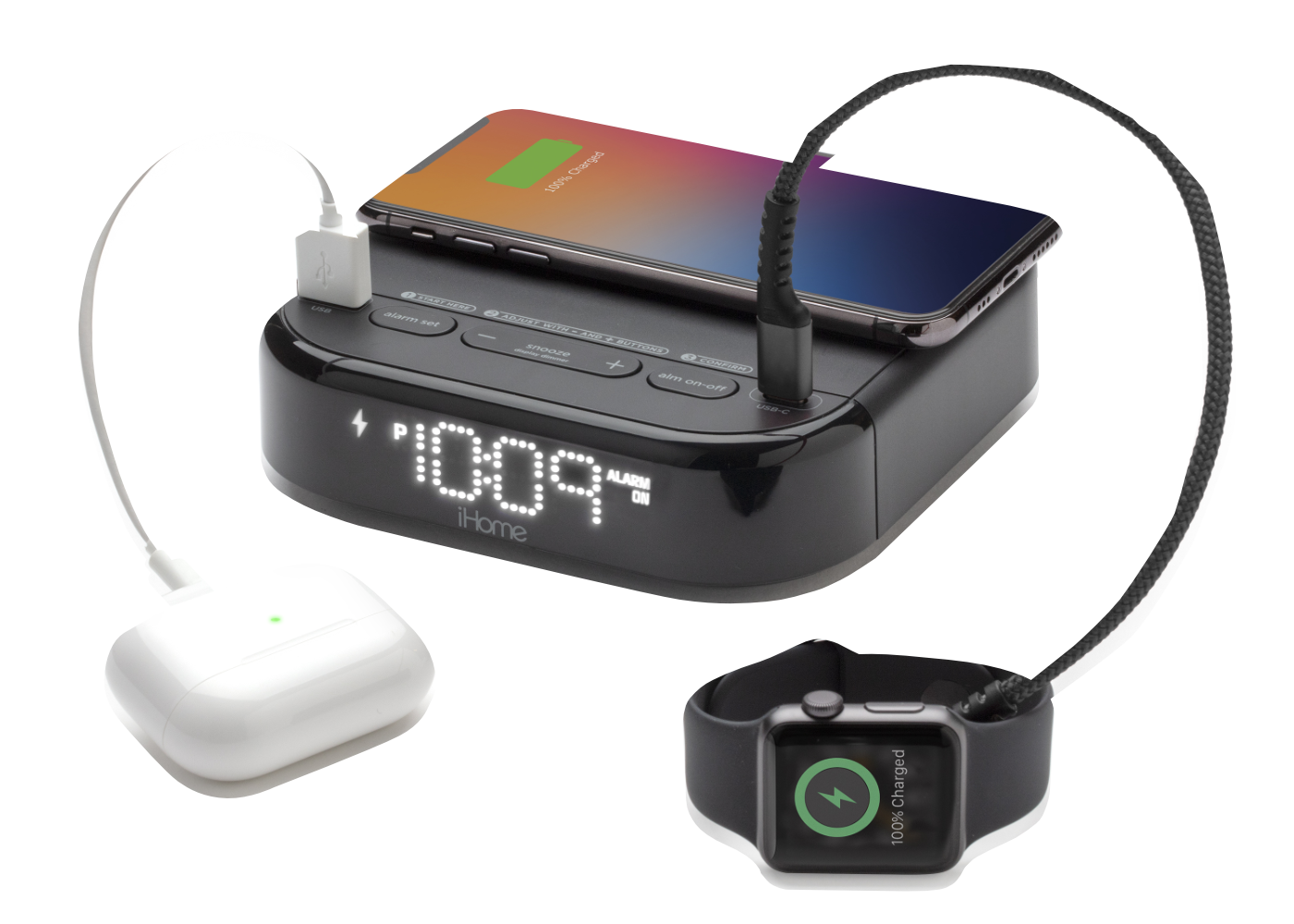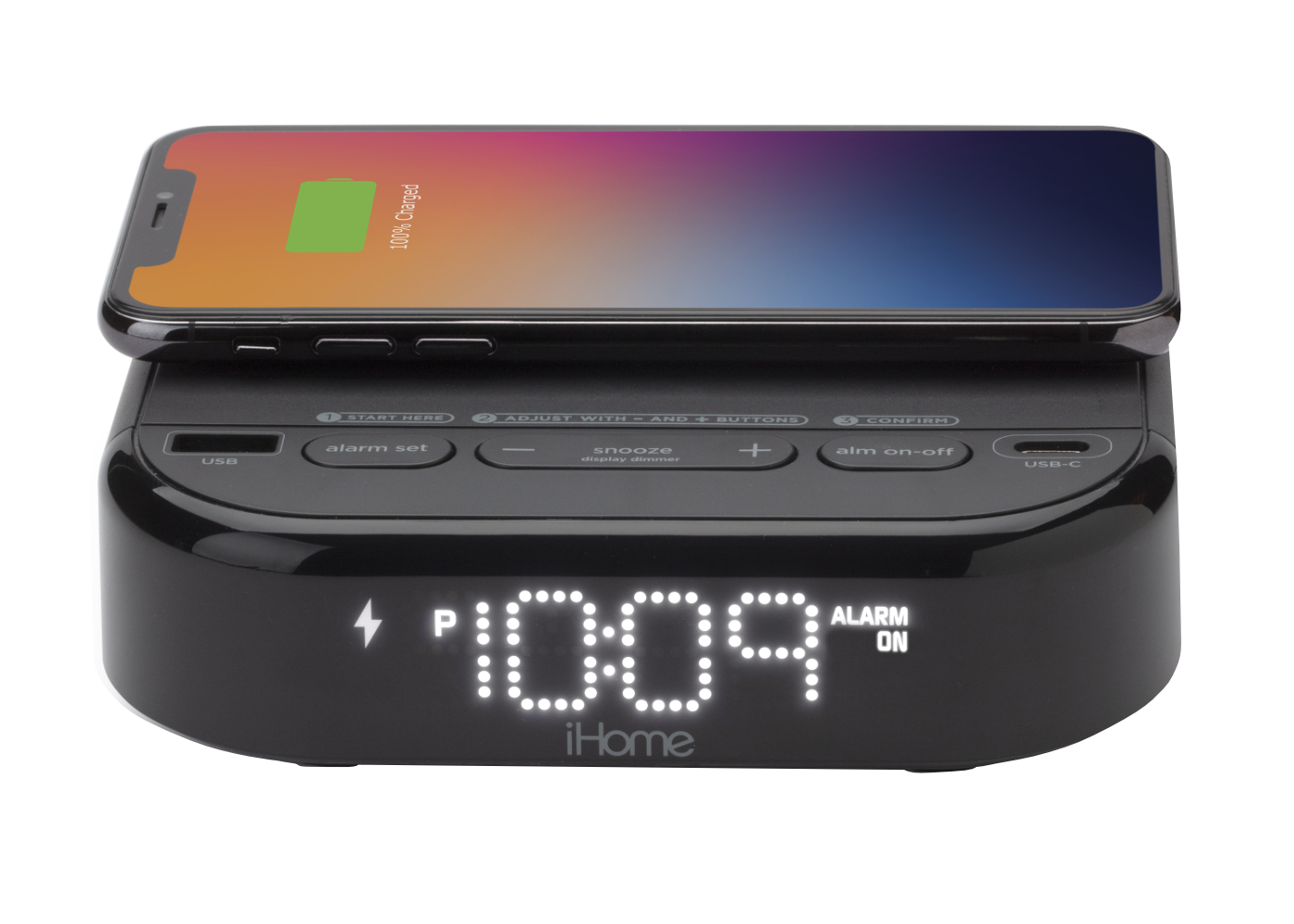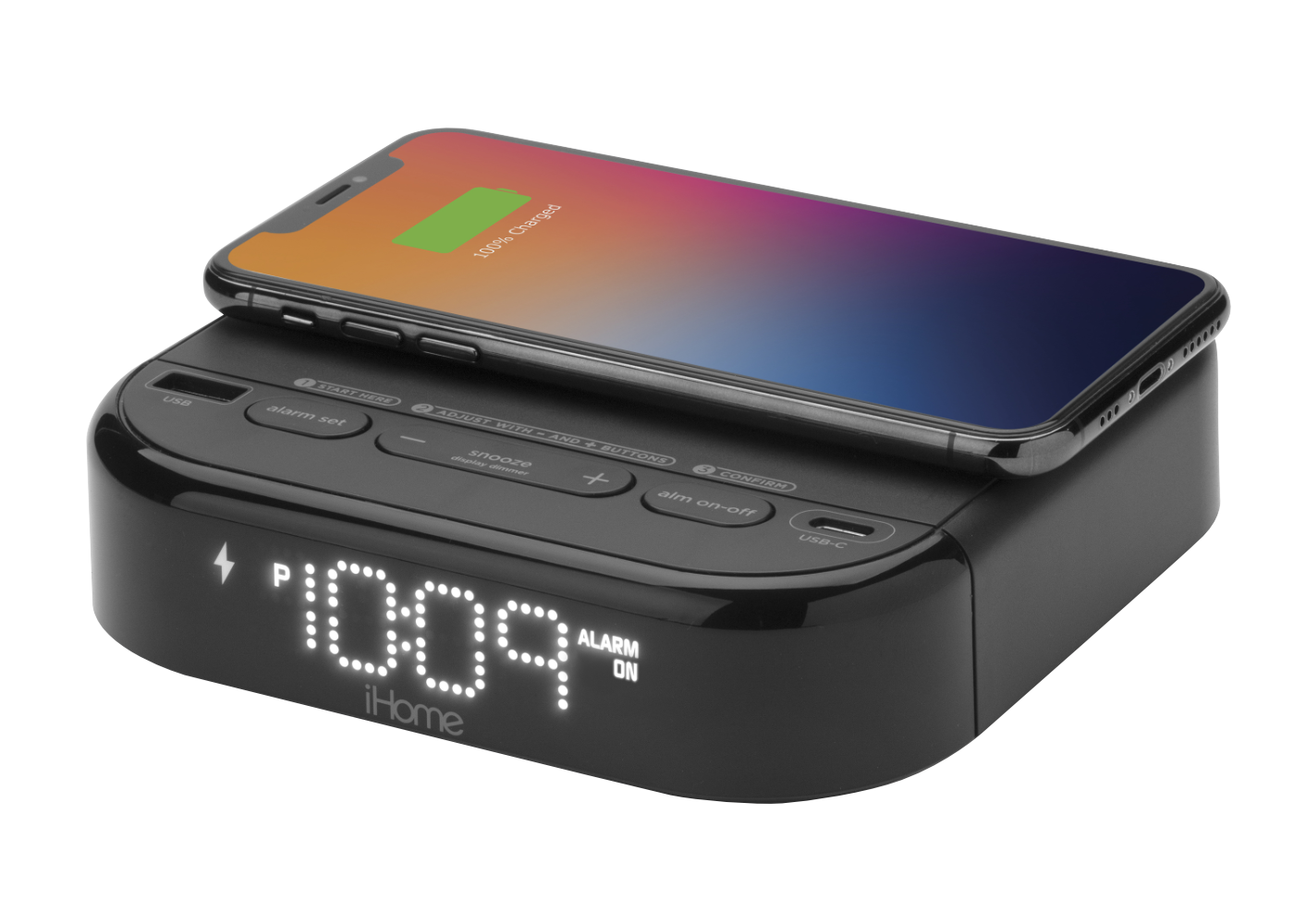 iHome HW22
Request Quote
TA-
9322-BK-US
Ideal for the bedside, the convenience of wireless charging on the iHome HW22 is hard to beat.
Your guests simply place their Qi compatible phone on the charging pad to ensure they wake up to a fully charged device.
As well as a wireless charging pad, conveniently situated USB Type-C and USB Type-A ports are also provided. USB Type-C can charge up to 10W and the USB Type-A up to 5W.
These Usb ports ensure rapid charging is available for all guests, whatever devices they choose to bring with them.

iHome HW22 Specifications
Qi wireless charging pad for compatible devices such as Apple iPhone 12, Samsung Galaxy S21 and more.
Factory pre-set clock and DST switch to automatically or manually adjust clock at start and end of Daylight Saving Time.
Timezone button to quickly select your timezone.
Single Day Alarm so guests only wake to alarms they set.
Sure Alarm battery backup sounds alarm even when power fails (2 AA batteries included).
Two USB charge ports to charge mobile devices. 1 USB Type-A: 5W, 1 USB Type-C: 10W.
Secure backup battery door with screw closure.
Single day display dimmer resets dimmer every day.