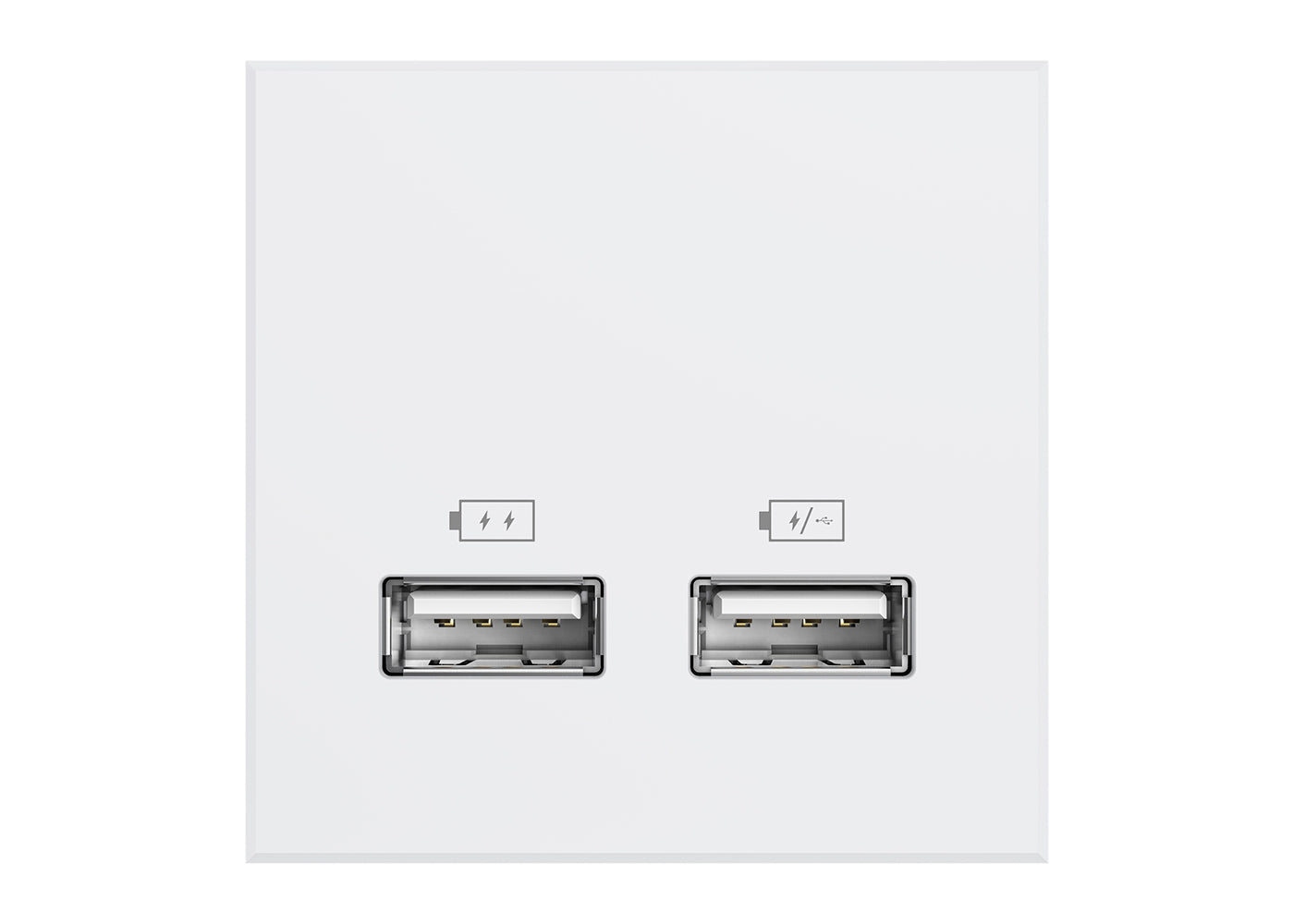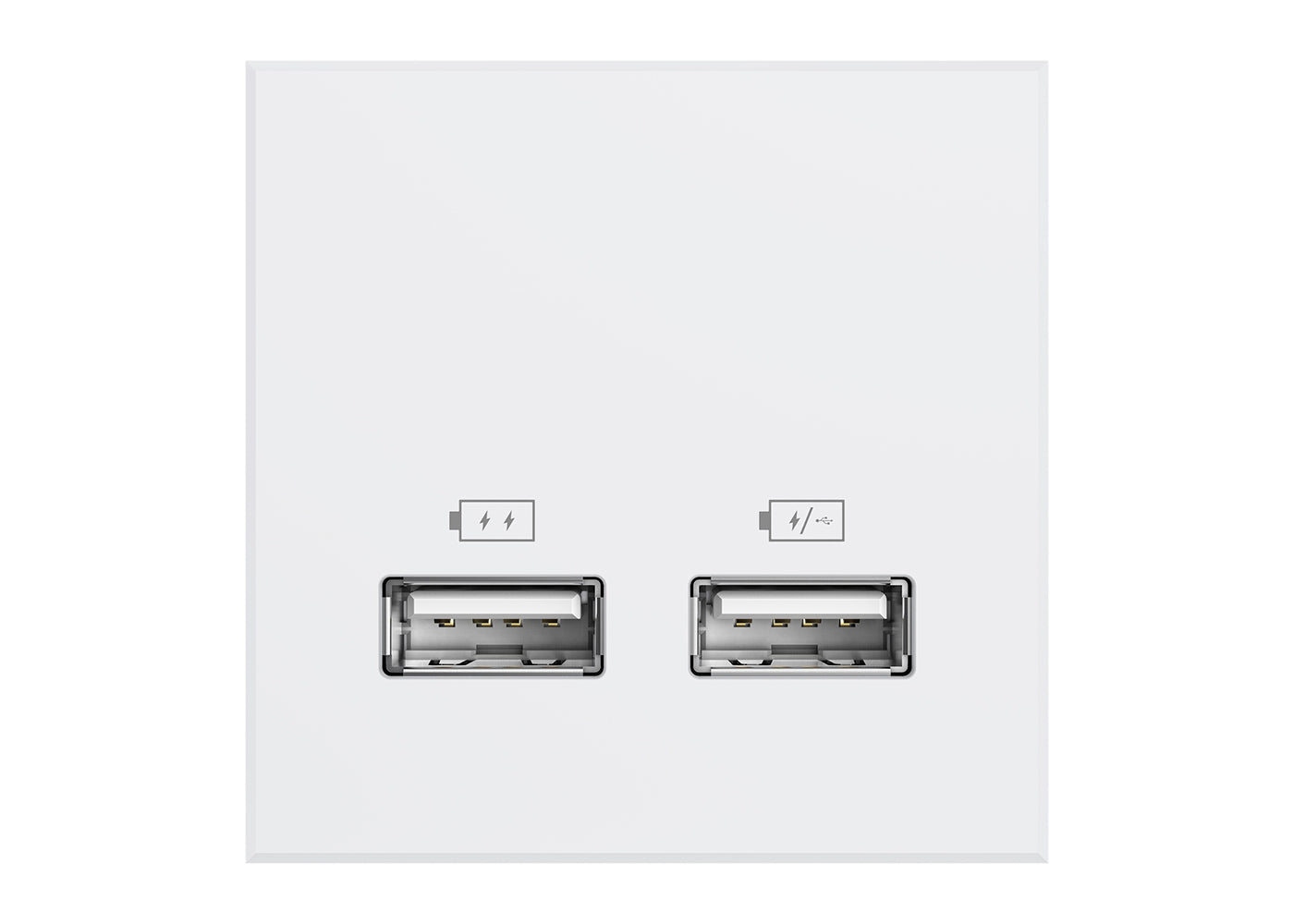 MiniClip USB 50mm
Request Quote
TA-3377-50BK/WH
MiniClip modules allow you to quickly and easily build AV and data panels to suit your exact needs. Modules are one of two standard widths (25mm or 50mm) and clip into carriers.
We currently offer two carrier widths, 50mm and 100mm. The 50mm carrier accepts two 25mm modules or one 50mm module. The 100mm carrier accepts either four 25mm modules, two 25mm modules and one 50mm module or two 50mm modules.

MiniClip USB 50mm Specifications
2 x fast charge 2.4A, or 1 x fast charge 2.4A, 1 x pass-through.
External PSU and power cable included.
Passthrough cable sold separately.
Trims And Extenders To Match Your Decor