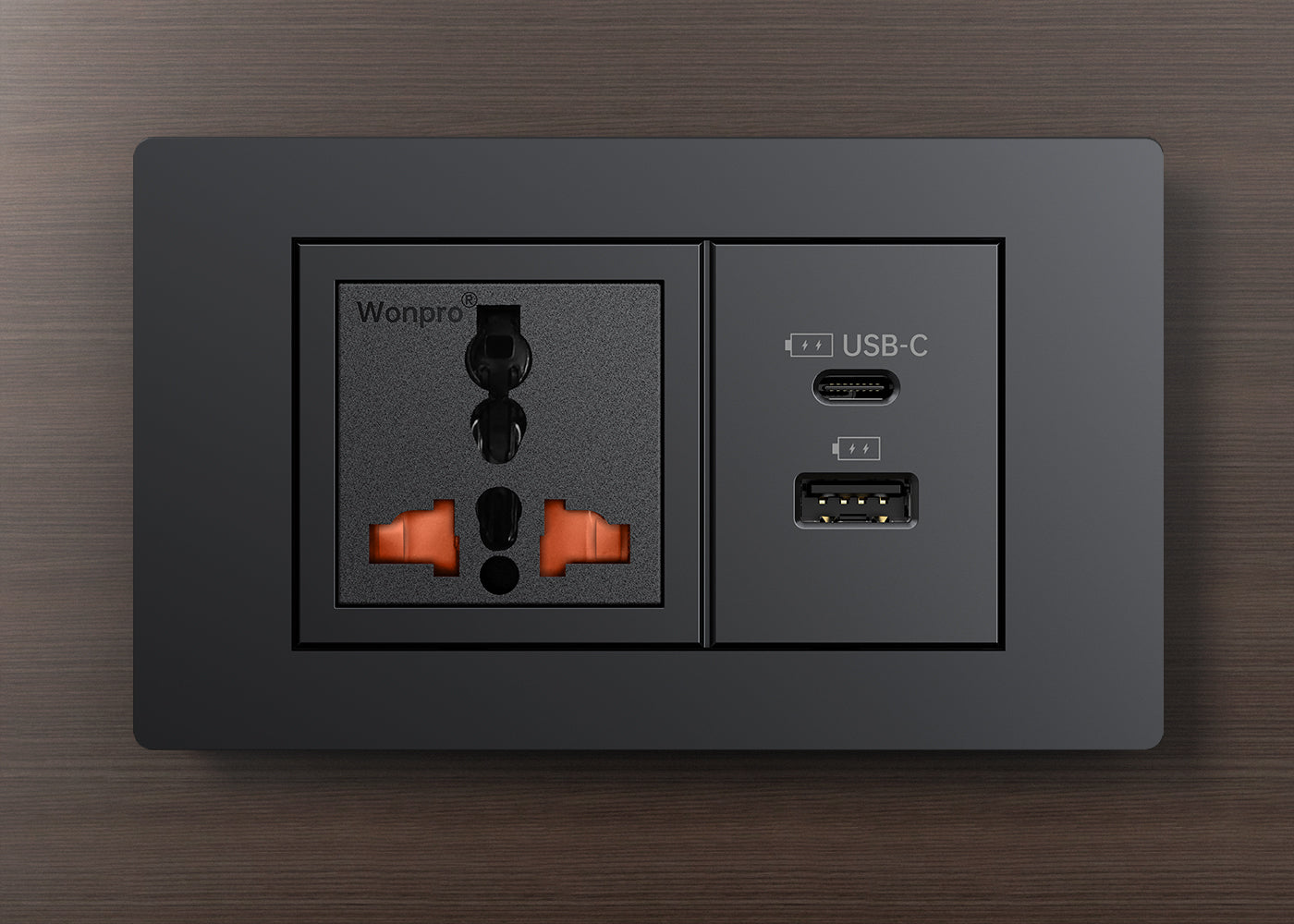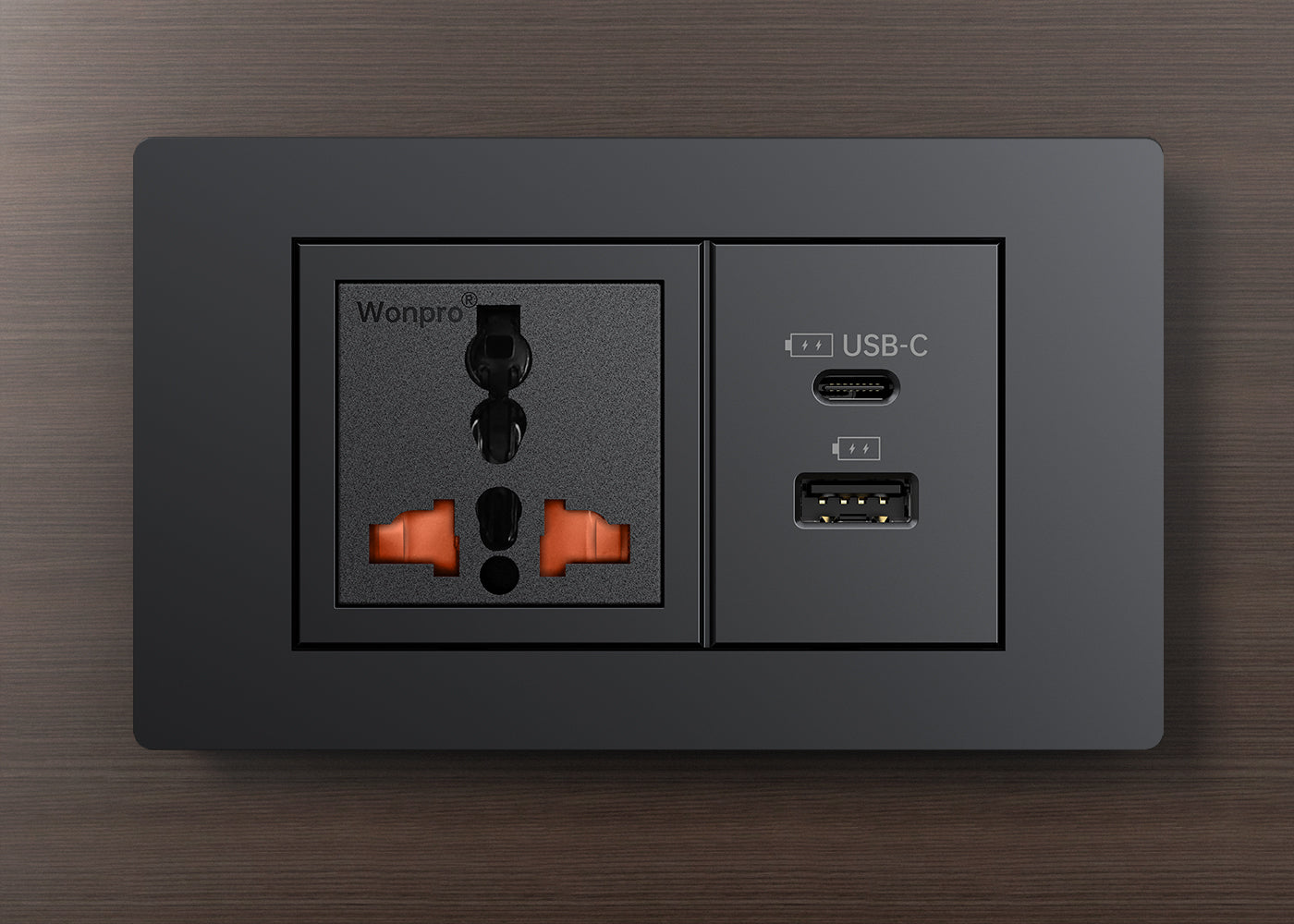 PowerHub Mini Universal
Request Quote
TA-7541U
Designed to fit into case goods and furniture, PowerHub Mini simply and easily brings power and charging to all areas of the guest room or indoor public spaces. PowerHub Mini uses the same certified power supply included in the US version but uses a universal mains outlet instead.
In addition mobile phones and tablets can be charged from the built-in USB Type-A and Type-C sockets. PowerHub Mini is available in soft-touch black or white with a range of trims so designing guest-rooms and public spaces with easy to access power and charging has never been easier.

PowerHub Mini Universal Specifications
Provide your guests with conveniently located power and charging capabilities.
Compact design fits flush in furniture or casegoods (including bed headboards attached to the bed).
Fully enclosed design with detachable power cord, simply plug in to a wall socket.
Universal AC outlet.
USB Type-C charging outlet for charging the latest smartphones and tablets.
USB Type A charging outlet for charging all other smartphones and tablets.
USB over current/temperature/voltage/short circuit protection and cable length drop compensation.
Two trim variants supplied with each unit; brushed grey metallic and soft touch (rubberised) black (or white).
Other trim finishes available to order include nickel, stainless, champagne, brass and bronze.
PowerHub Mini Universal Downloads
TA-7541U PowerHub Mini Datasheet v2.pdf
TA-7541U Install Guide 1.2.pdf
CKIT-MHMC2-EXTN Cutout Sheet.pdf
Trims And Extenders To Match Your Decor