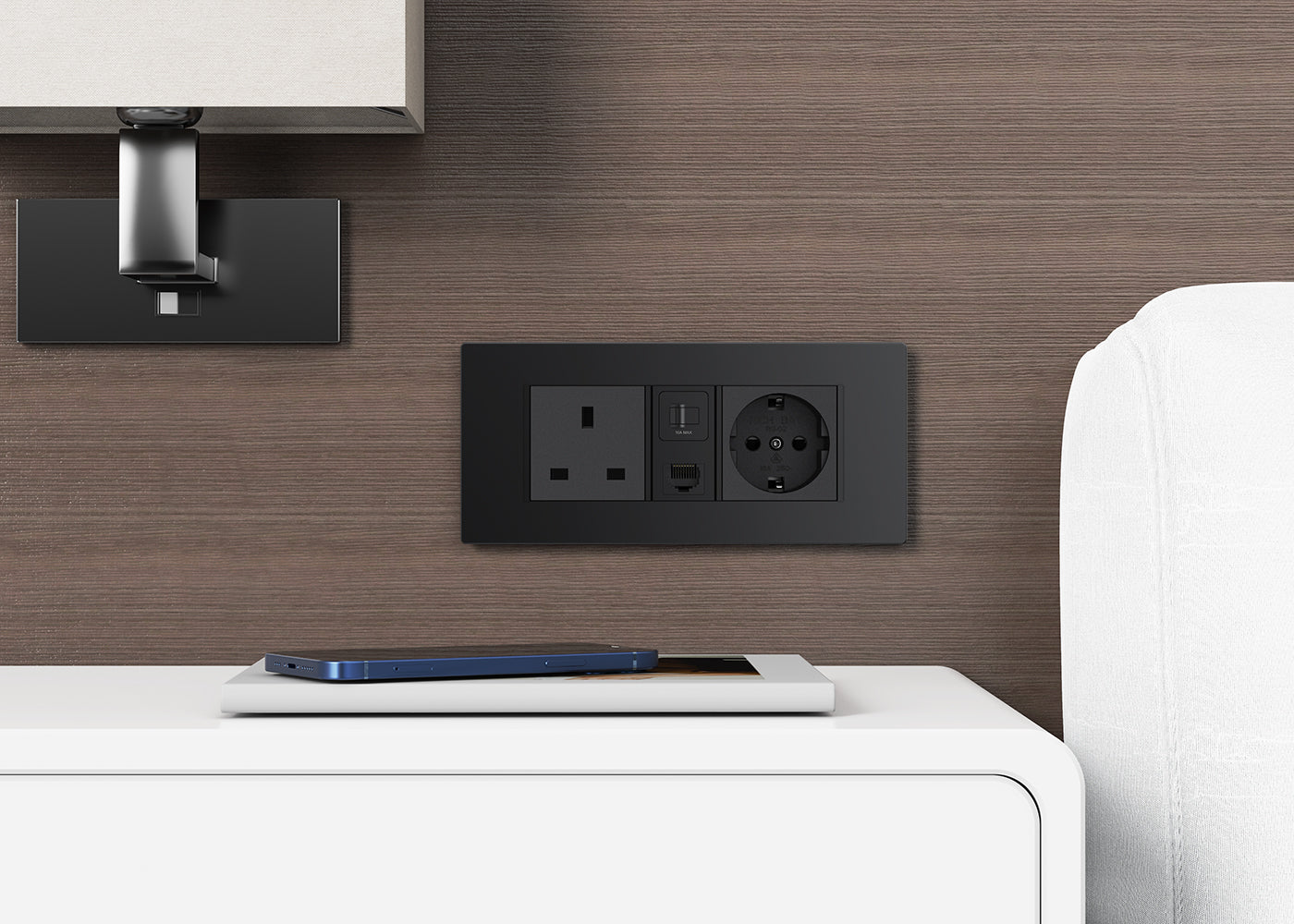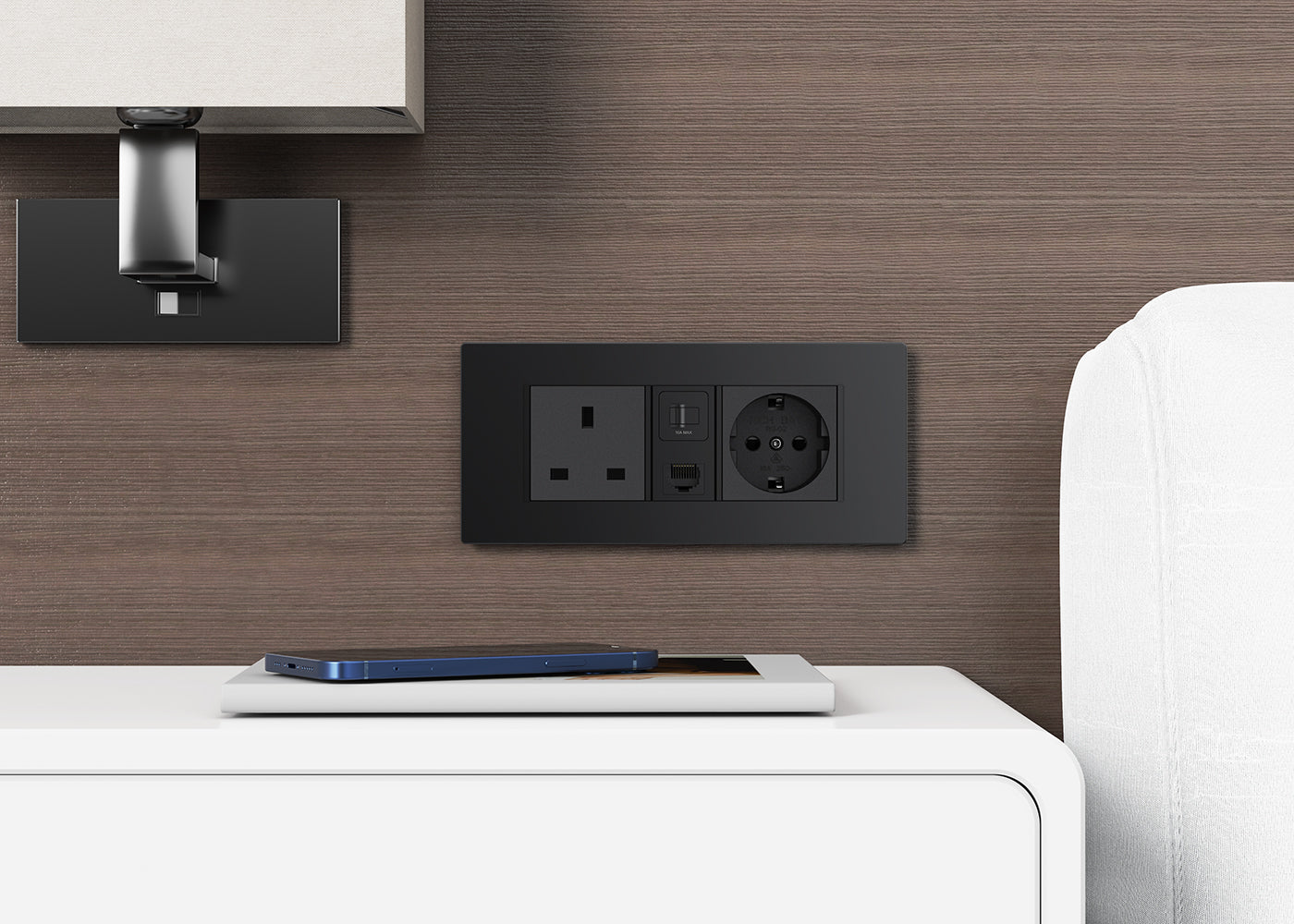 PowerHub RJ45 for EU & UK
Request Quote
TA-7500EK
This compact and attractive product puts two additional power outlets. and an Ethernet plug-in jack right at your guest's fingertips. Or add our MediaHub UHD to the PowerHub and create the MediaHub UHD Extender, a guest entertainment connectivity panel with additional power ports. It's the perfect solution for plugging in today's hotel guests and keeping them connected.

PowerHub RJ45 for EU & UK Specifications
Provides guests with two easy-to-find EU & UK grounded power outlets.
Features a reset button to prevent overload.
Gives guests Internet access through a convenient RJ45 Ethernet jack(optional snap on cover available if internet not required).
Attractive black & silver bezel or trims compliments any room decor.
Easy installation.
Add any MediaHub UHD entertainment panel to create a sleek all-in-one multimedia connectivity Extender.
PowerHub RJ45 for EU & UK Downloads
TA-7500EK PowerHub RJ45 Datasheet.pdf
TA-7500 Install Guide.pdf
TA-7500 Cutout.pdf
Trims And Extenders To Match Your Decor