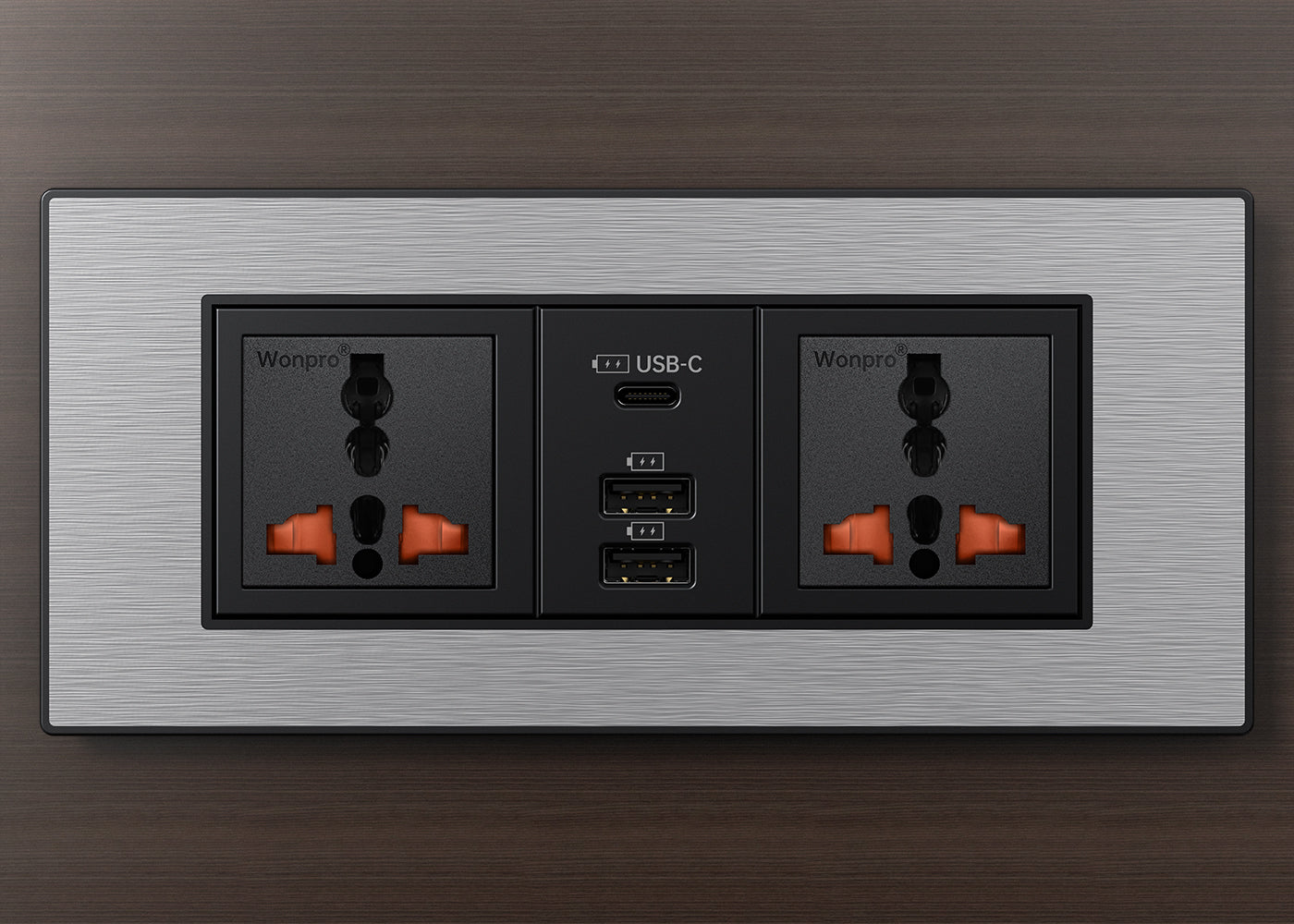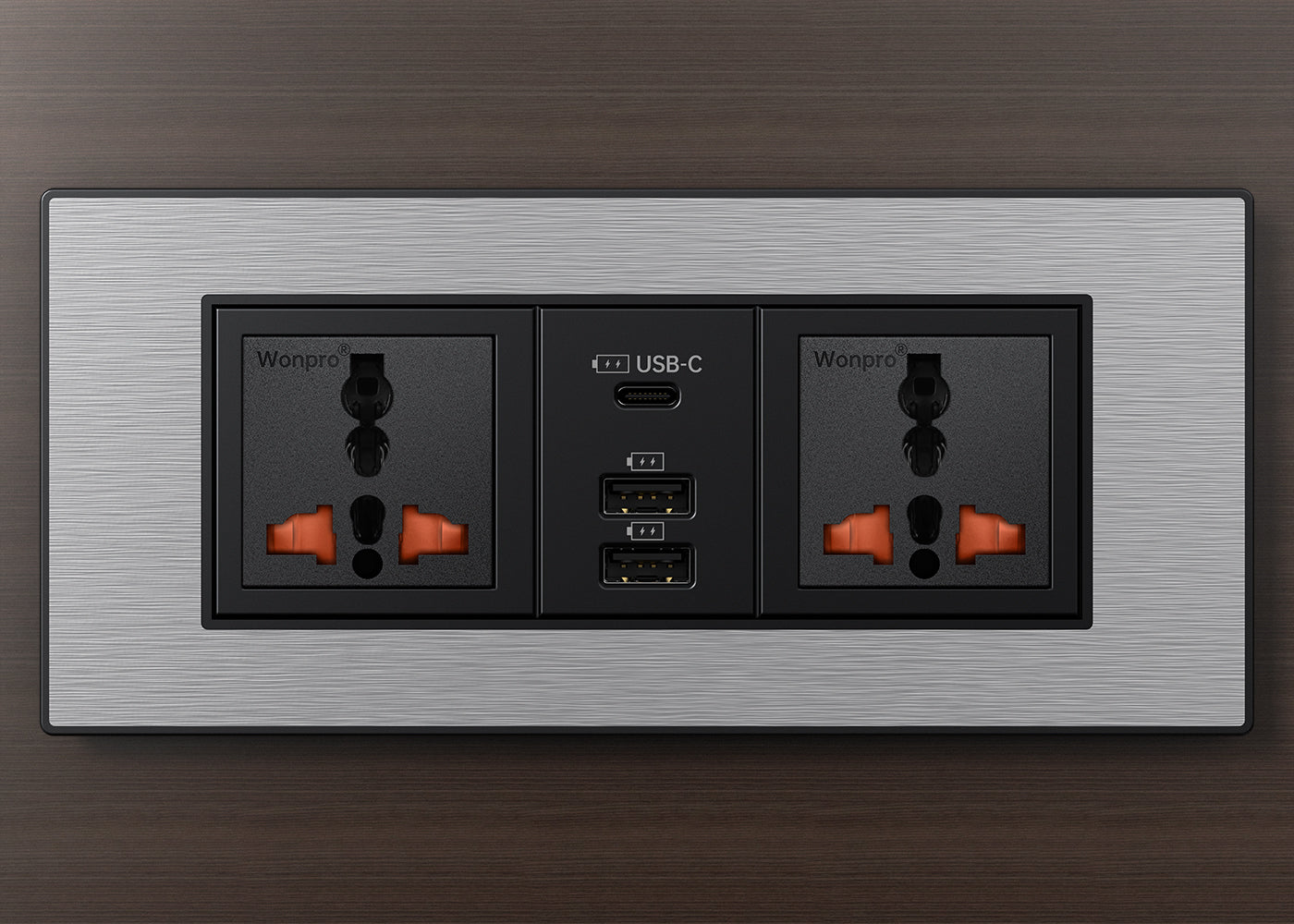 PowerHub USB C Universal
Request Quote
TA-7540U
This fully-enclosed and corded product is designed to be mounted flush into furniture and case goods. The PowerHub USB C is a convenient and simple way to put additional power outlets and two USB A and one USB C ports right where your guests need them most. Install by the desk for laptop power or mount flush in the nightstand to offer bedside charging for smartphones, tablets or laptops overnight.

PowerHub USB C Universal Specifications
Provides guests with easy-to-find charging outlets.
Uniquely designed for installing flush into furniture, millwork or case goods.
Two Universal AC outlets, two USB A and one USB C charging ports.
High-current/fast-charging USB port supports wide range of portable devices including smartphones and tablets.
Includes Brushed Aluminum and rubberized black trim options.
Other trim color options are available.
Trims And Extenders To Match Your Decor