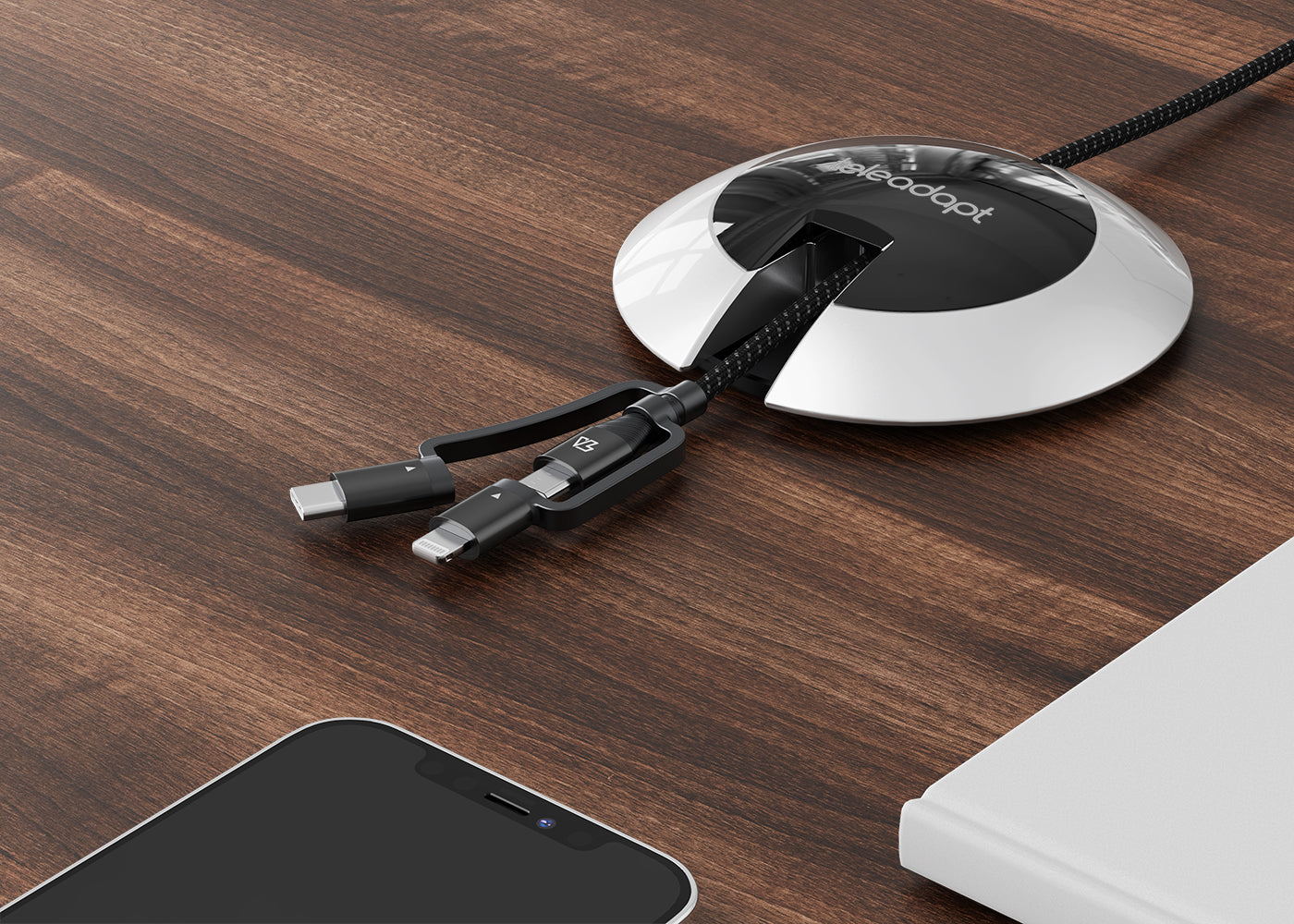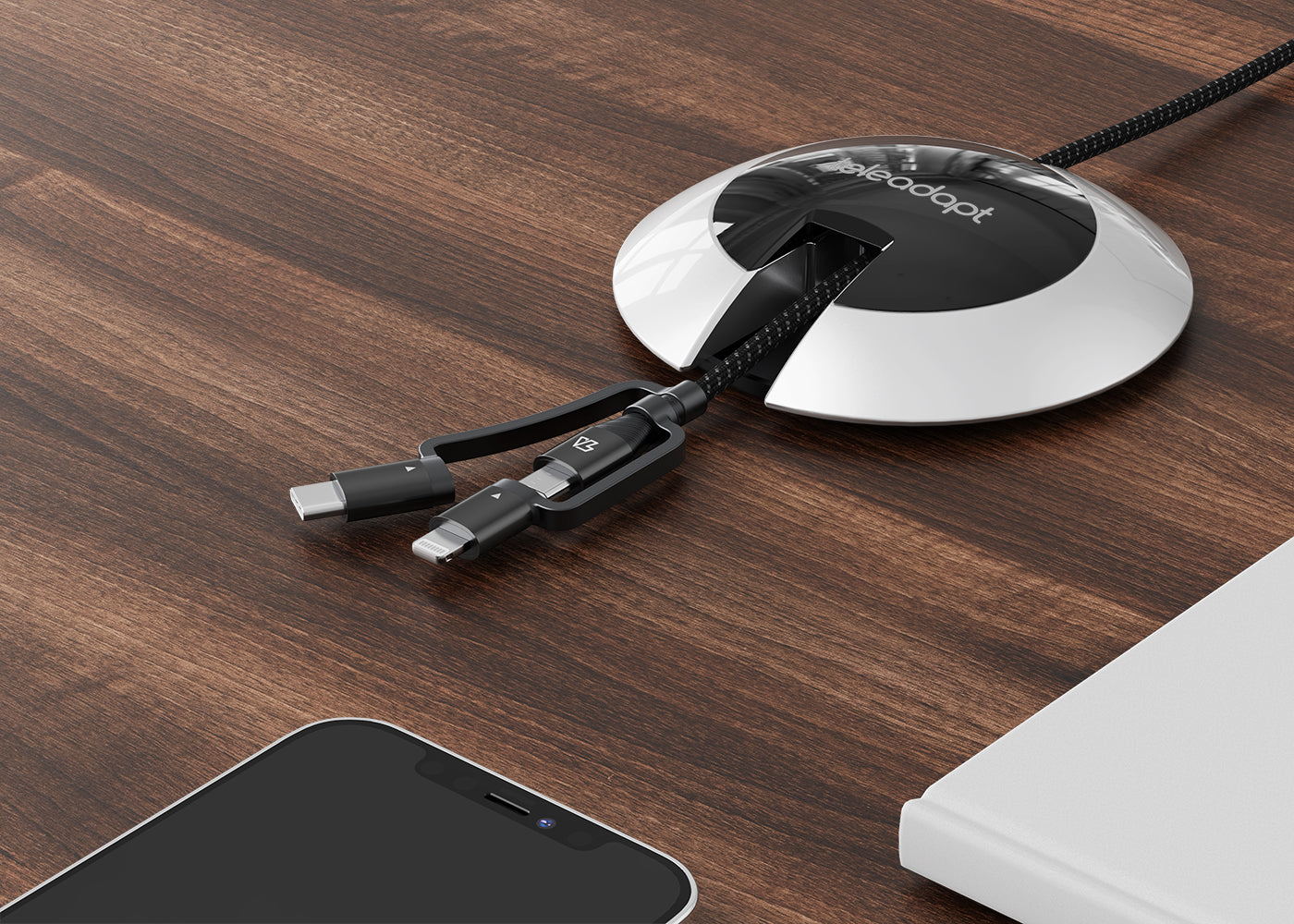 PullThrough Pro - Charging
Request Quote
TA-7300
Whether you're looking for Internet access points or hook-ups to stream audio and video, or a universal cable holder, we have the easy-to-use solution. All Pull-Through products come with our exclusive DeskCard™. Branding options are available.
Enhance Guest Experiences
The PullThrough Pro is the perfect companion for presenting multimedia cables. Add a guest-facing CAT6 or an HDMI connection using this stylish black or silver cable holder. All PullThrough products come with our exclusive DeskCard which allow you to advertise, supply guest information, or provide instructions.

PullThrough Pro - Charging Specifications
Customize the product with your property's logo.
3-in-1 charging cable included (USB-C, Lightning, Micro USB)
Choice of base color.
Locking cap for added security.
Includes sturdy acrylic DeskCard.