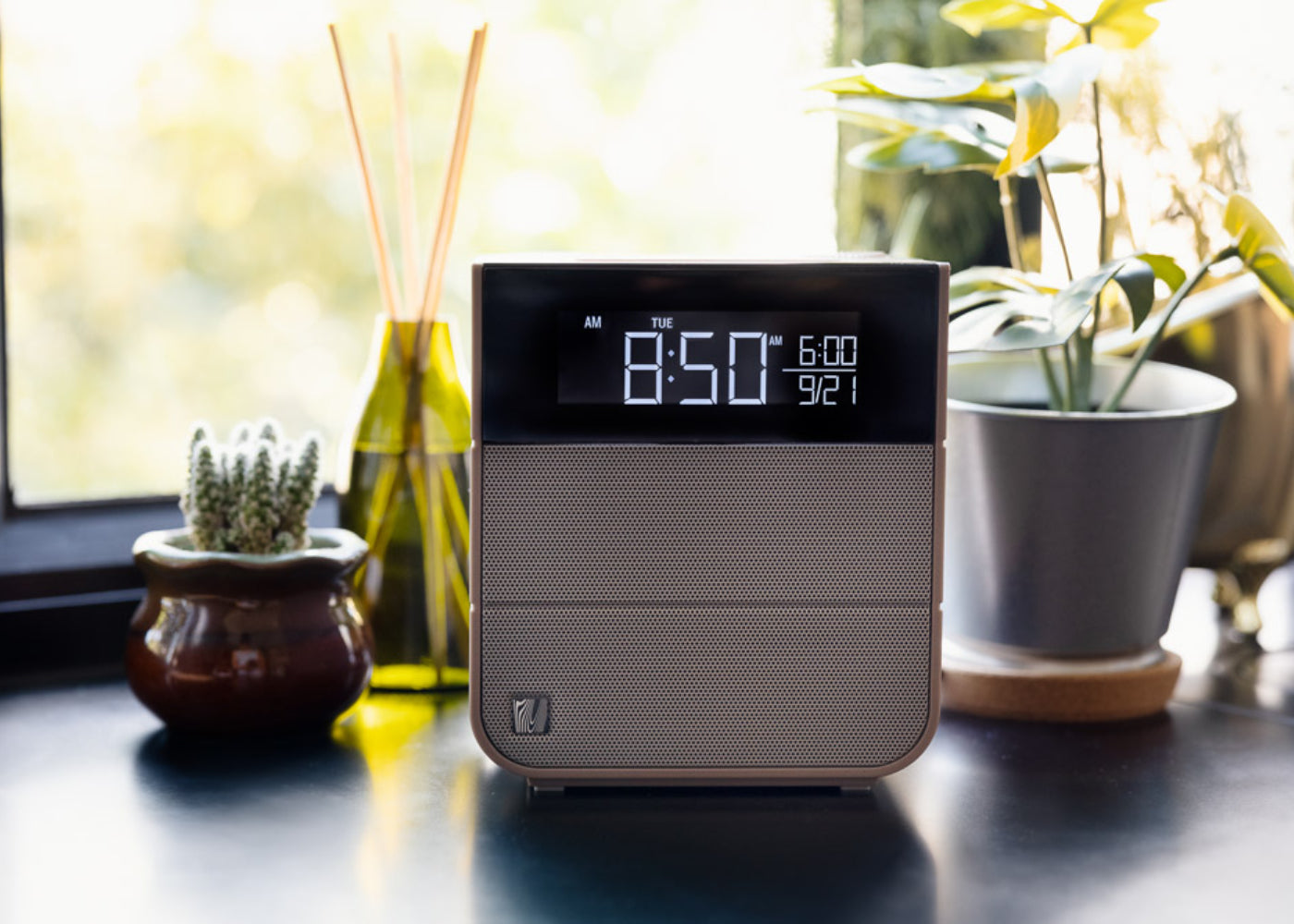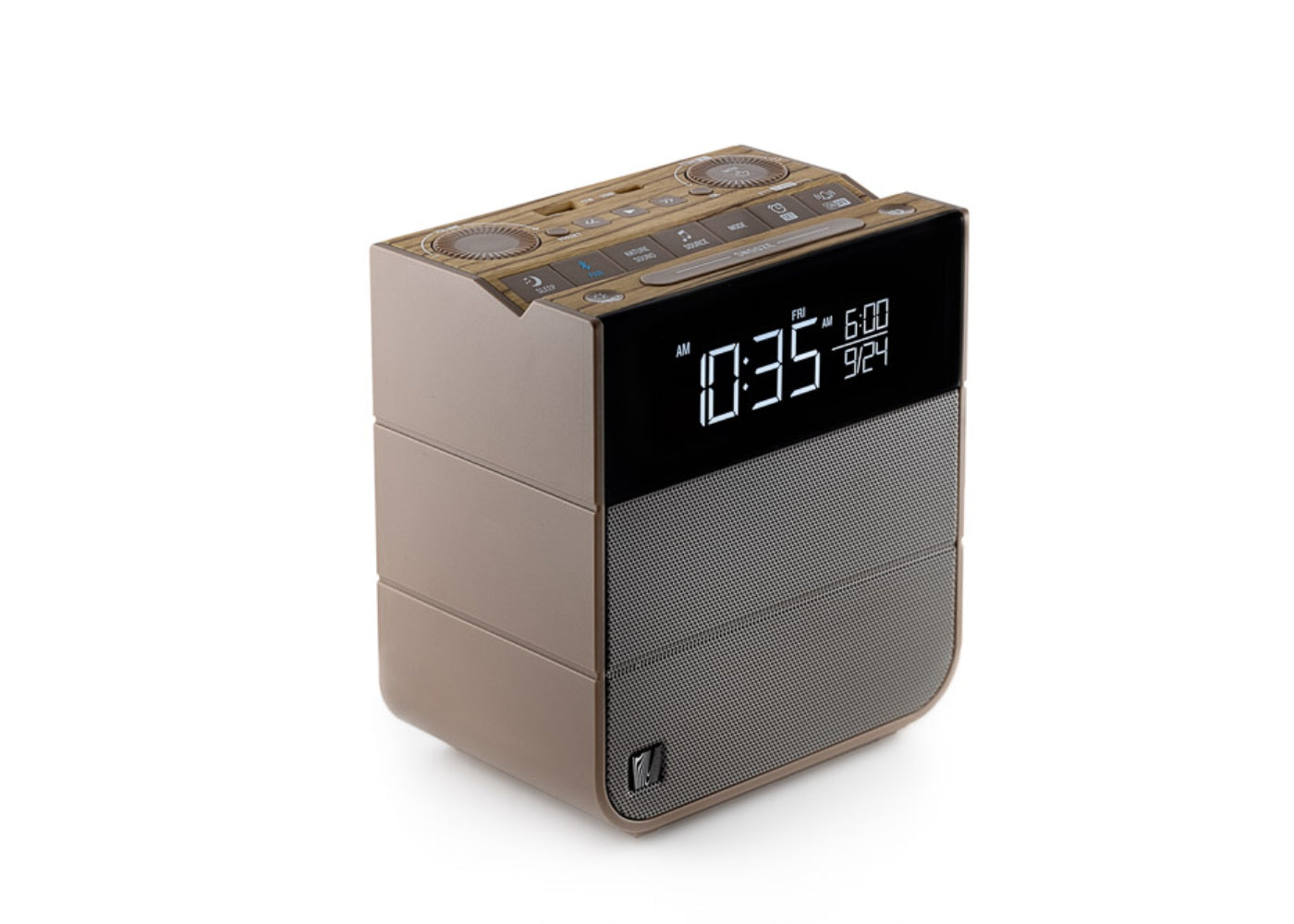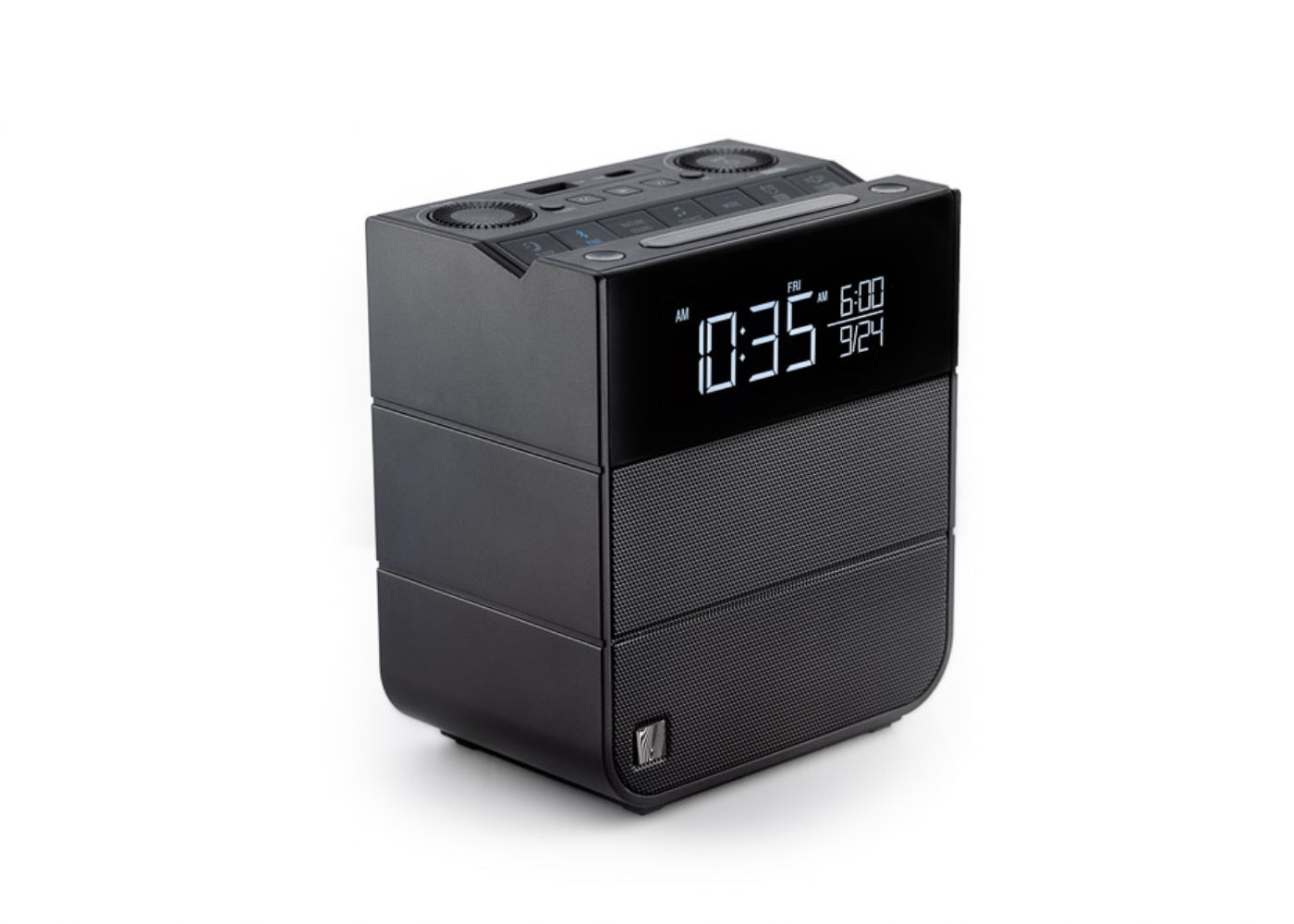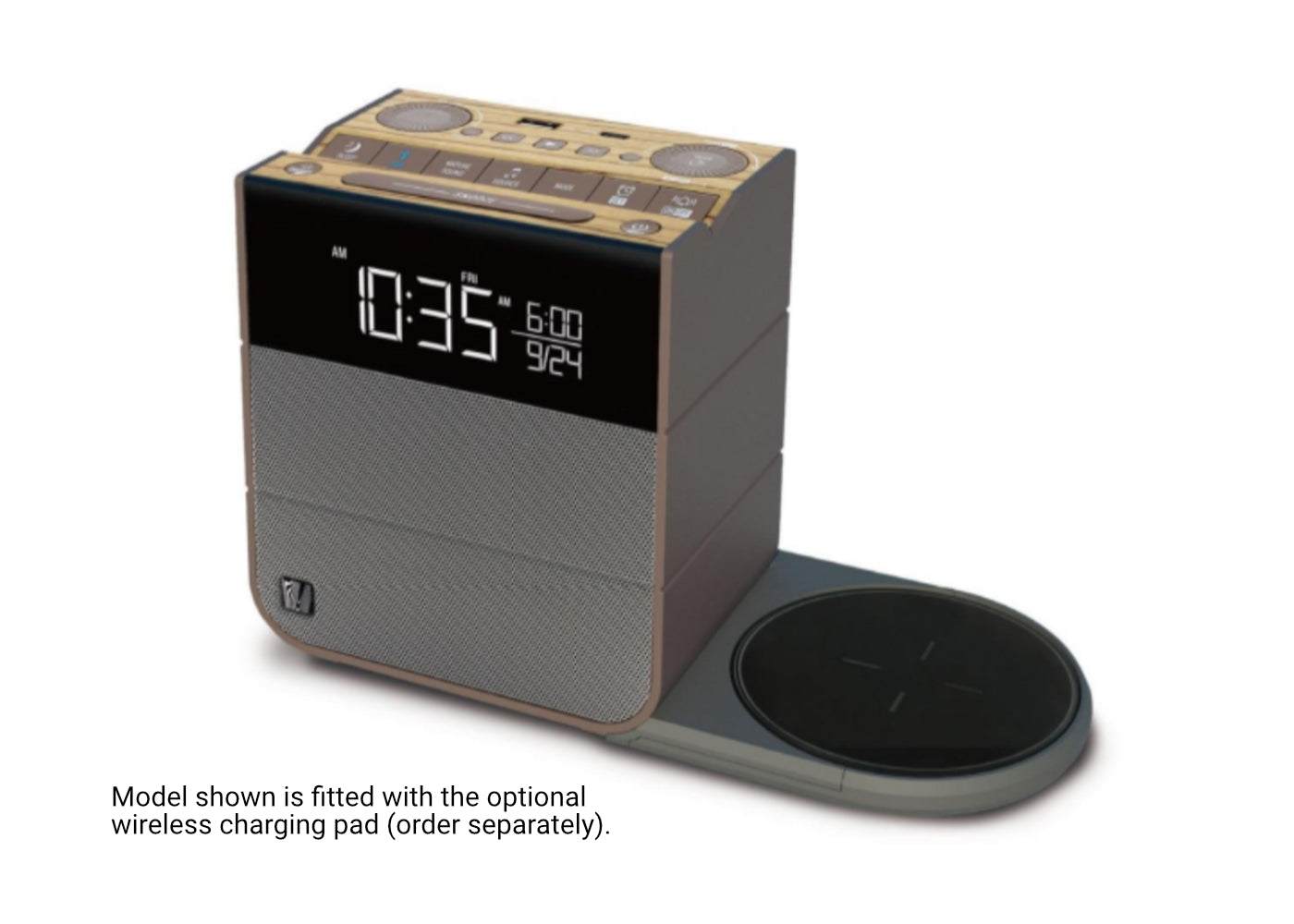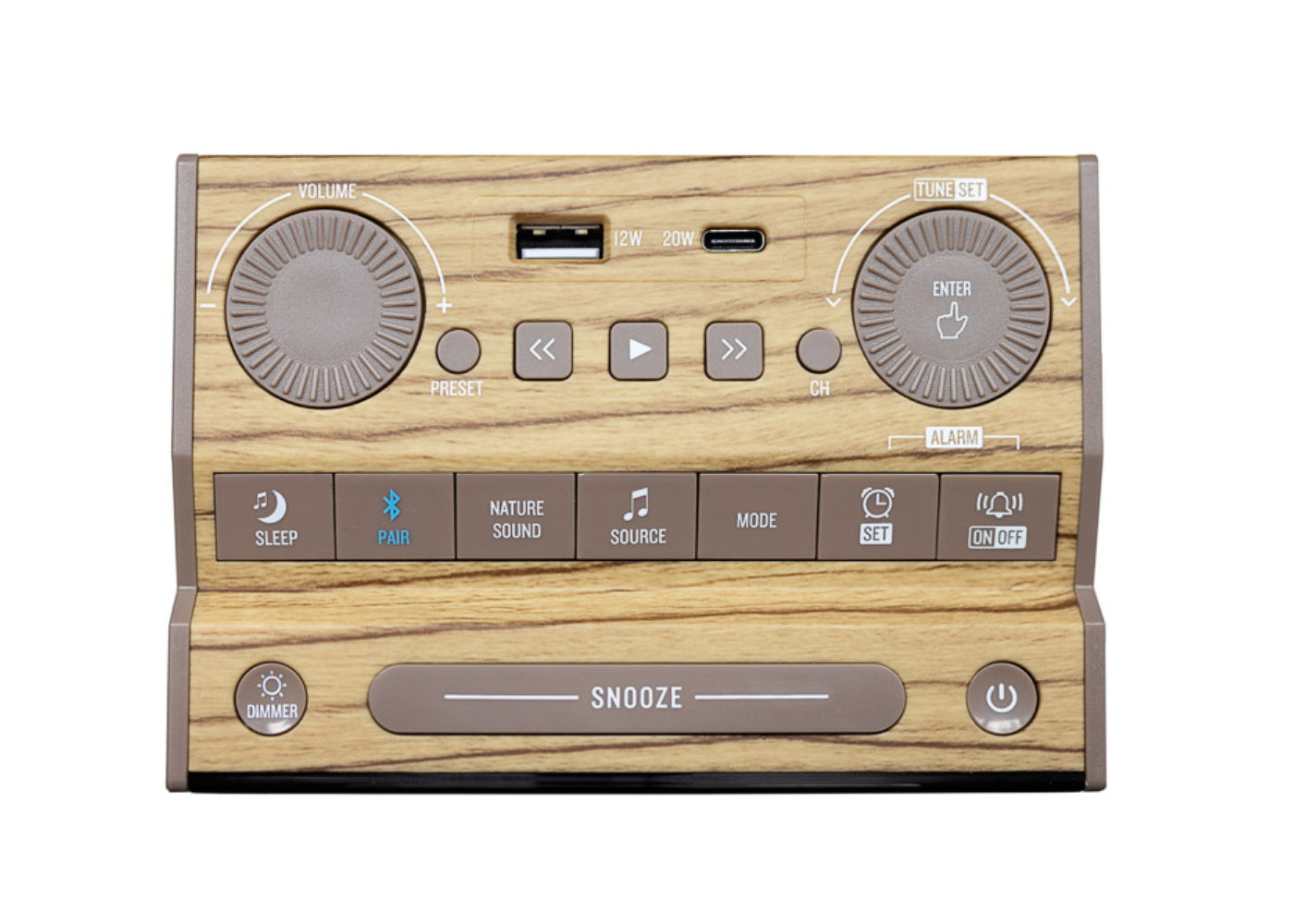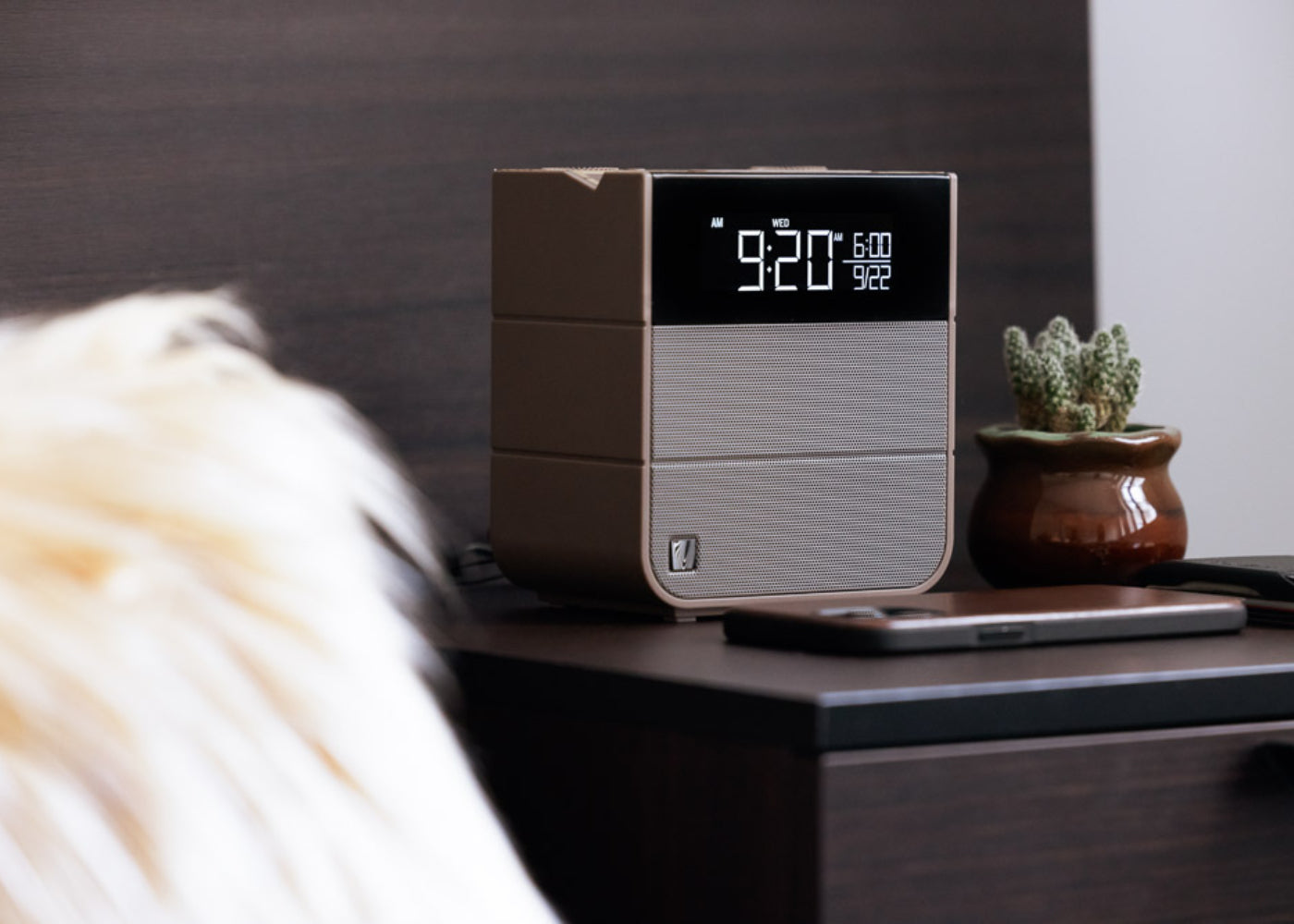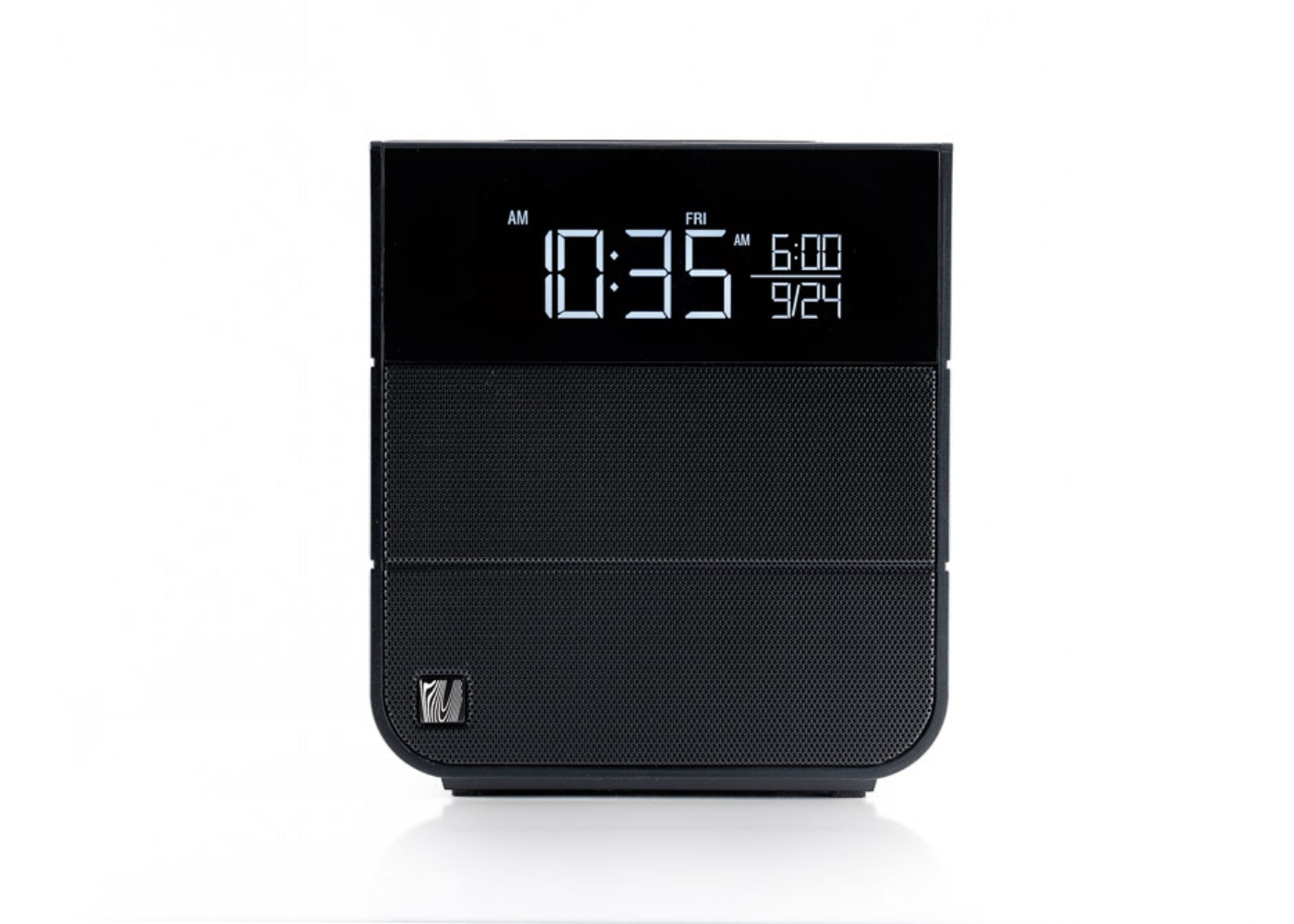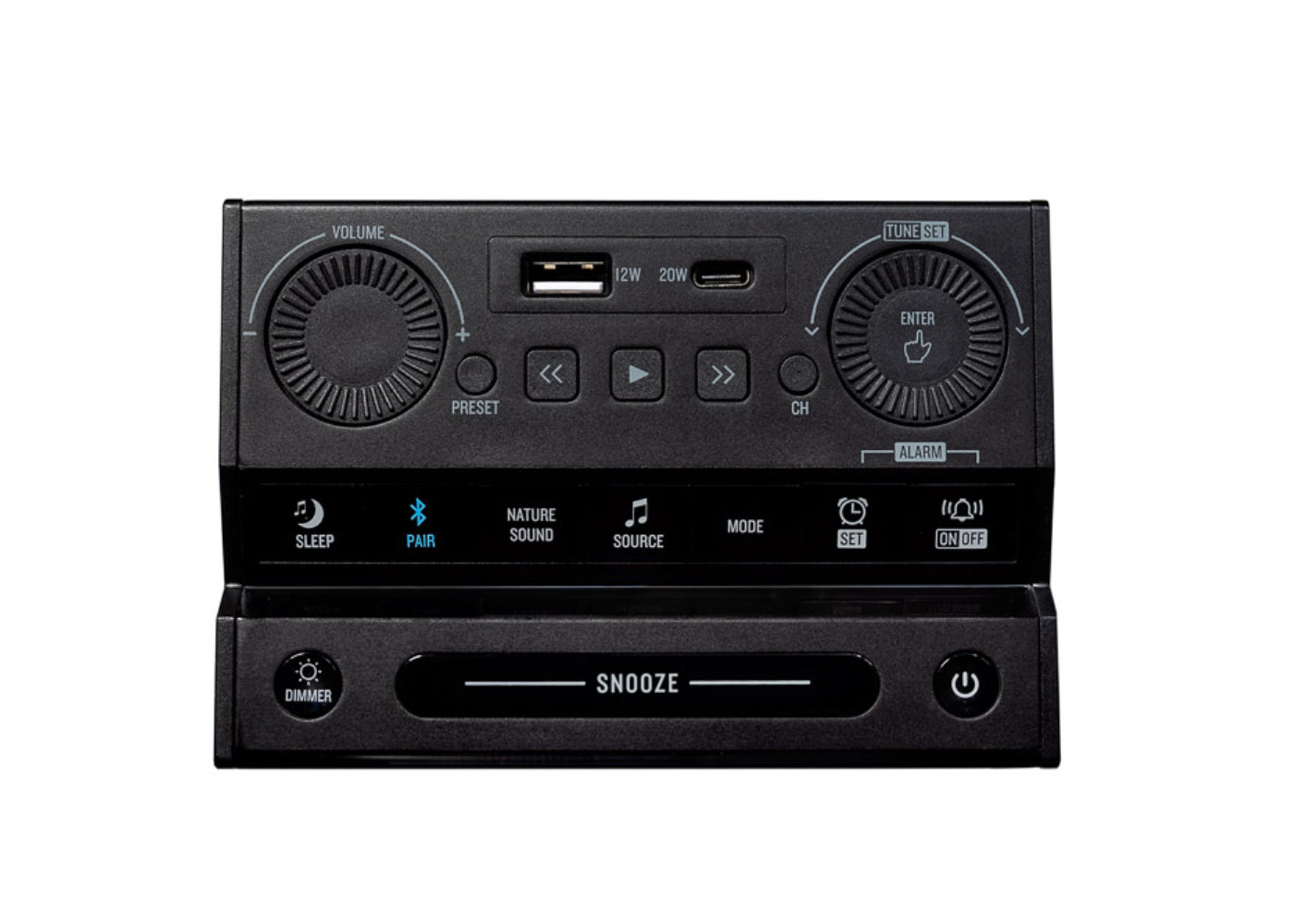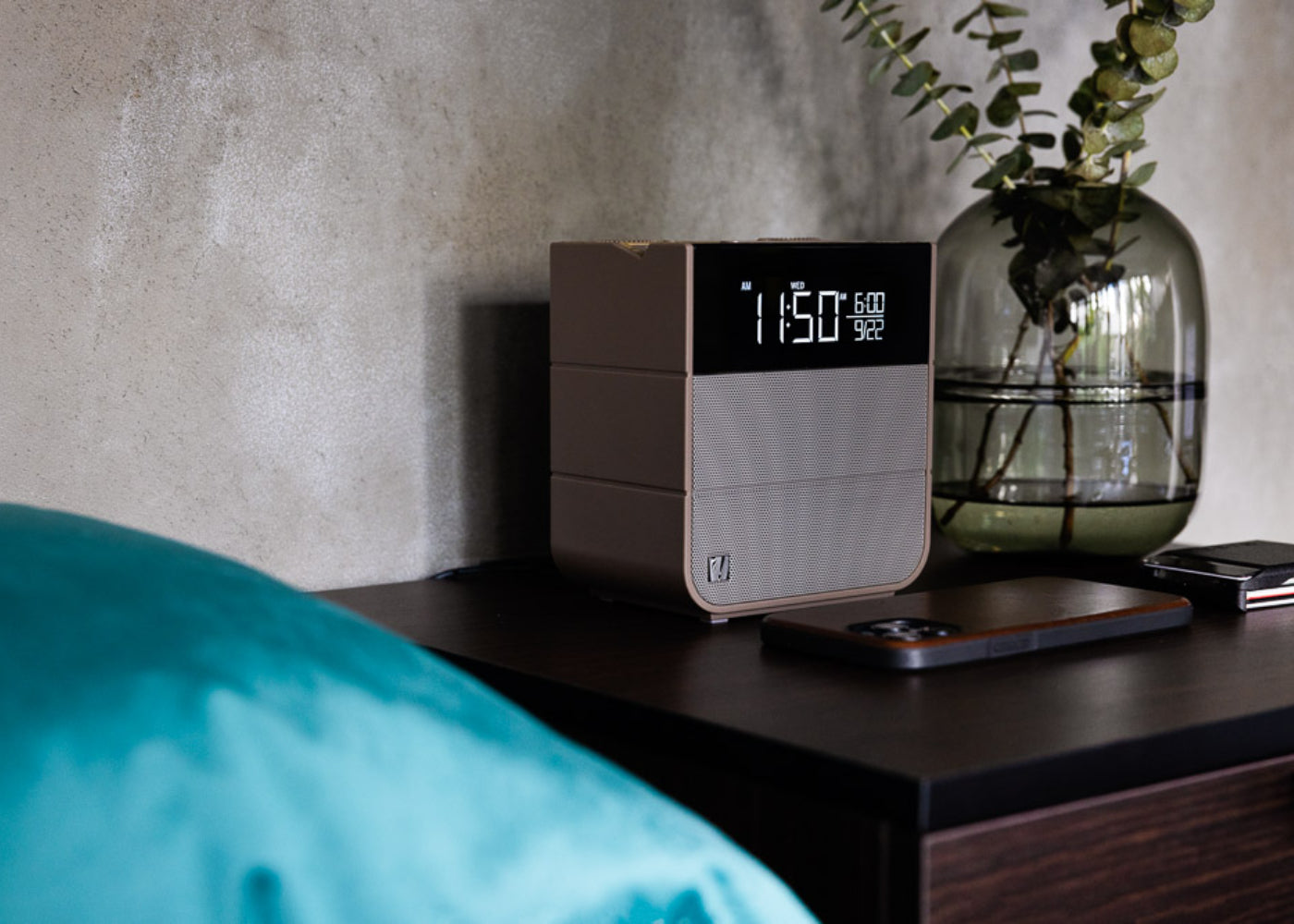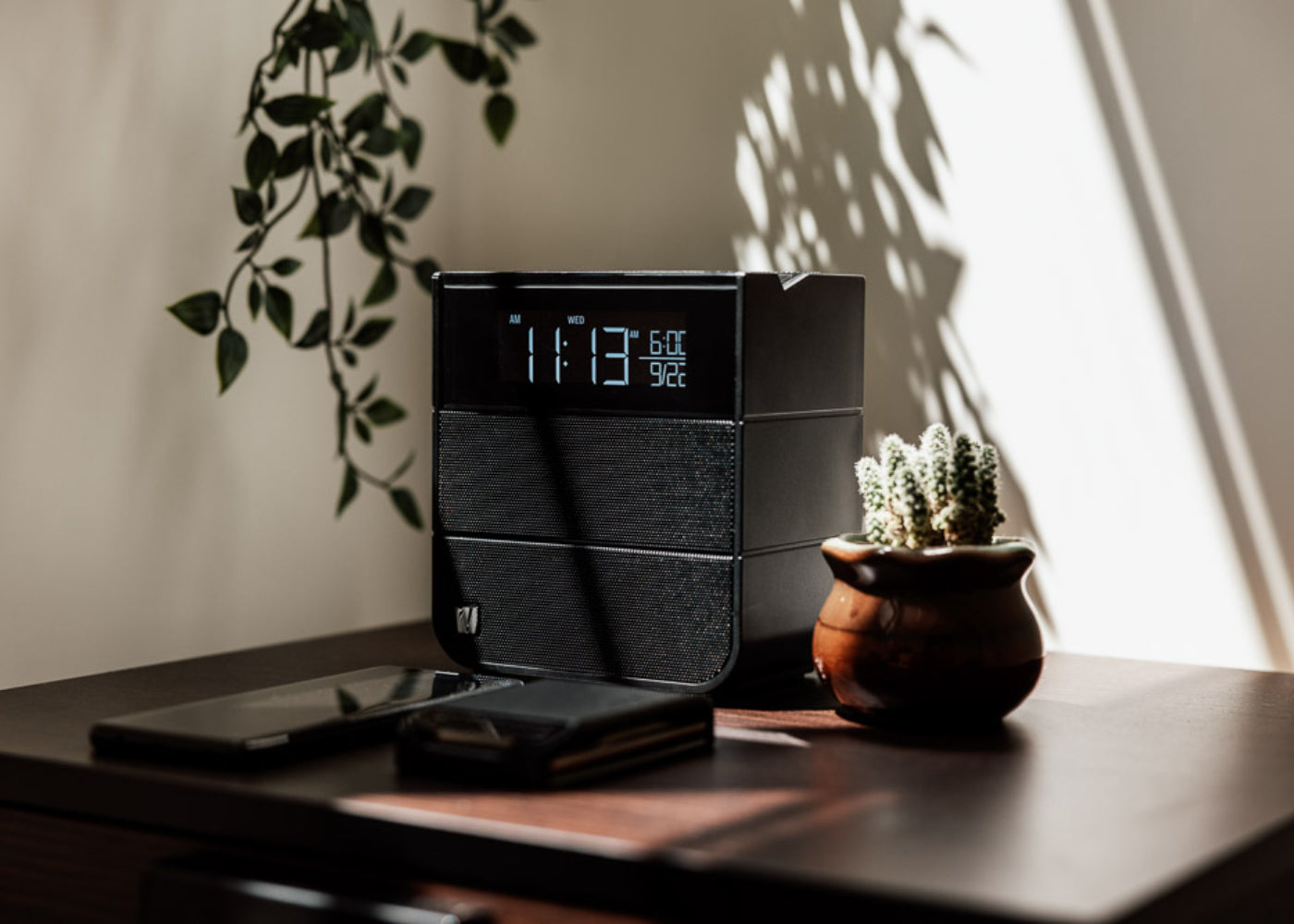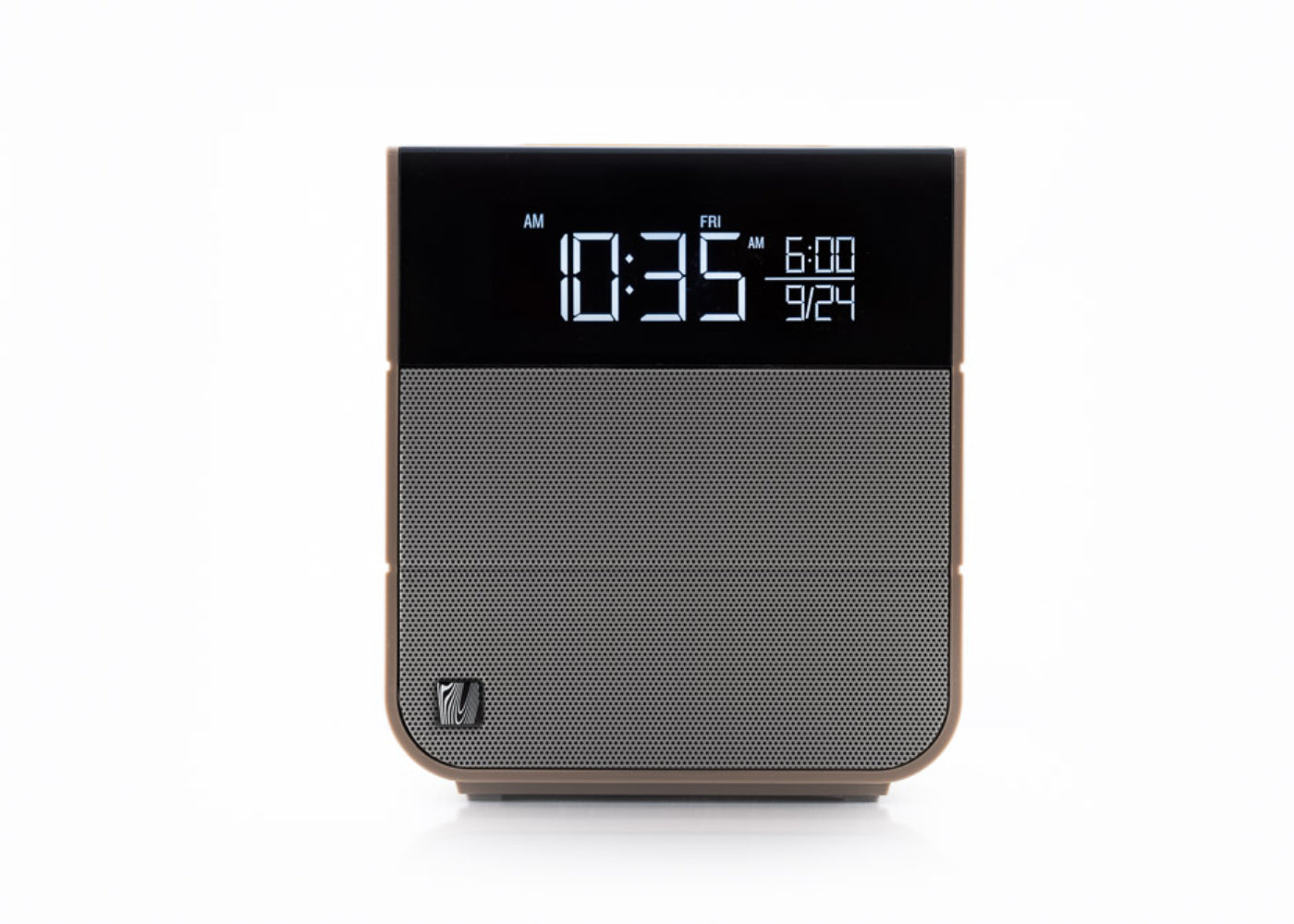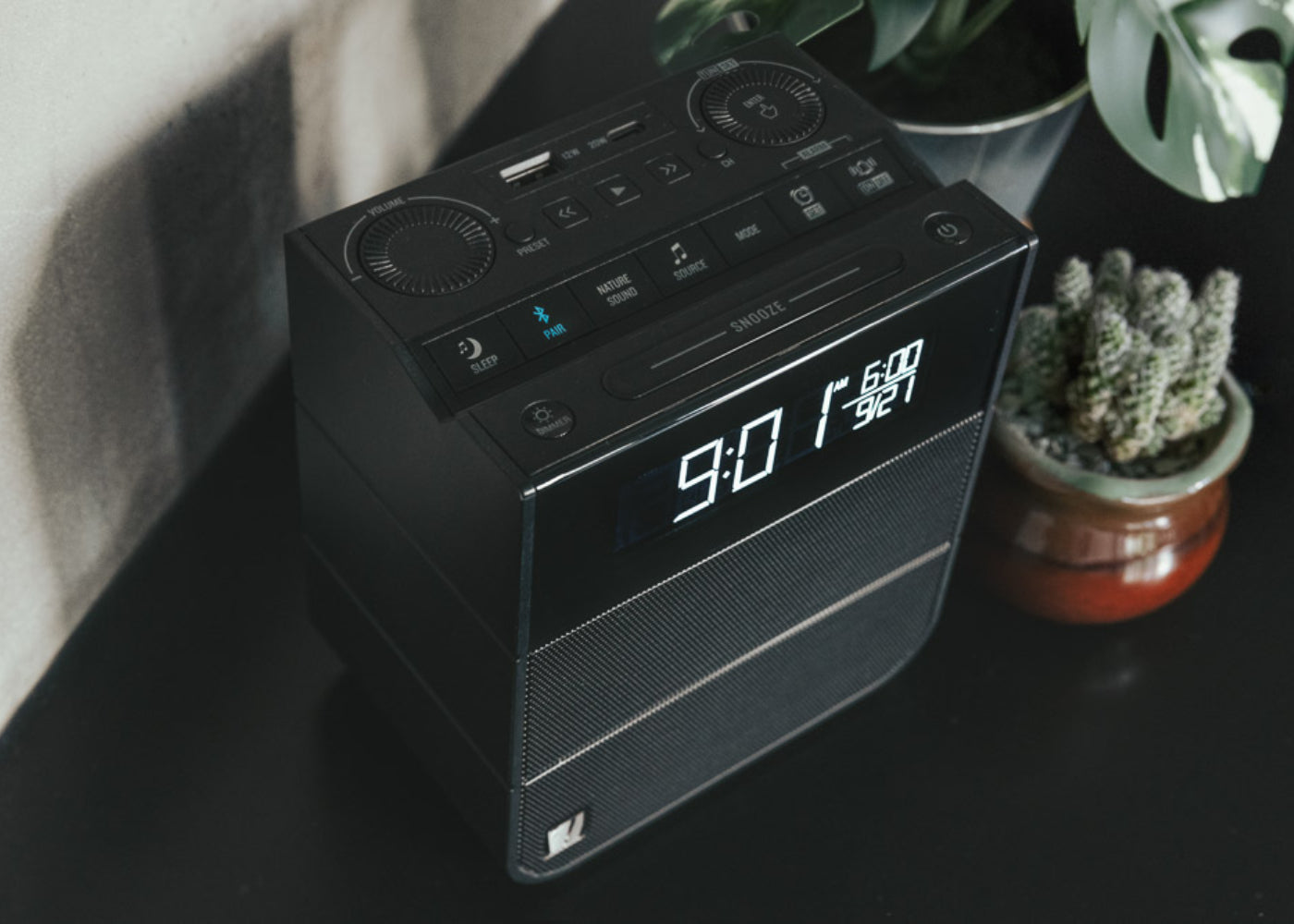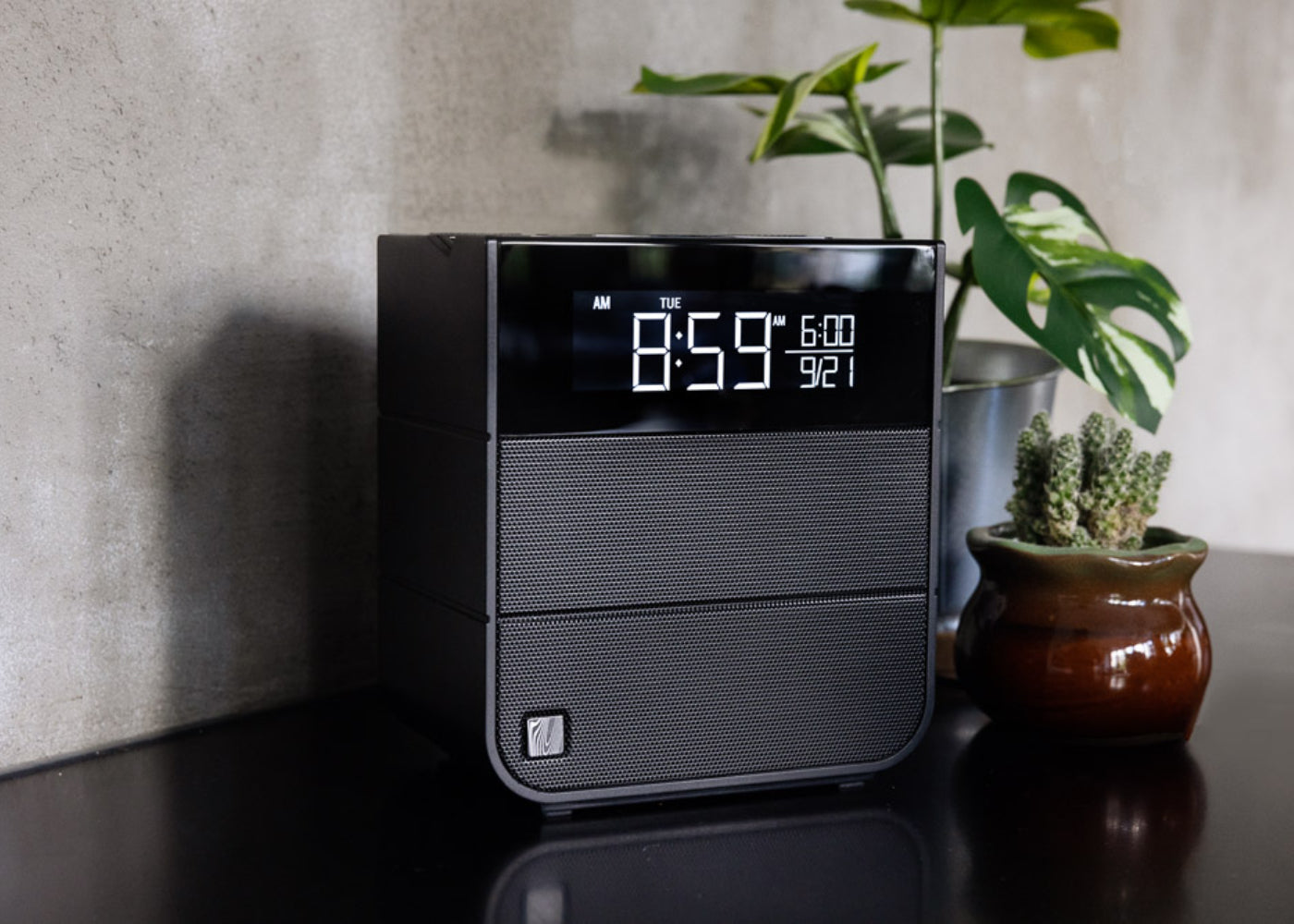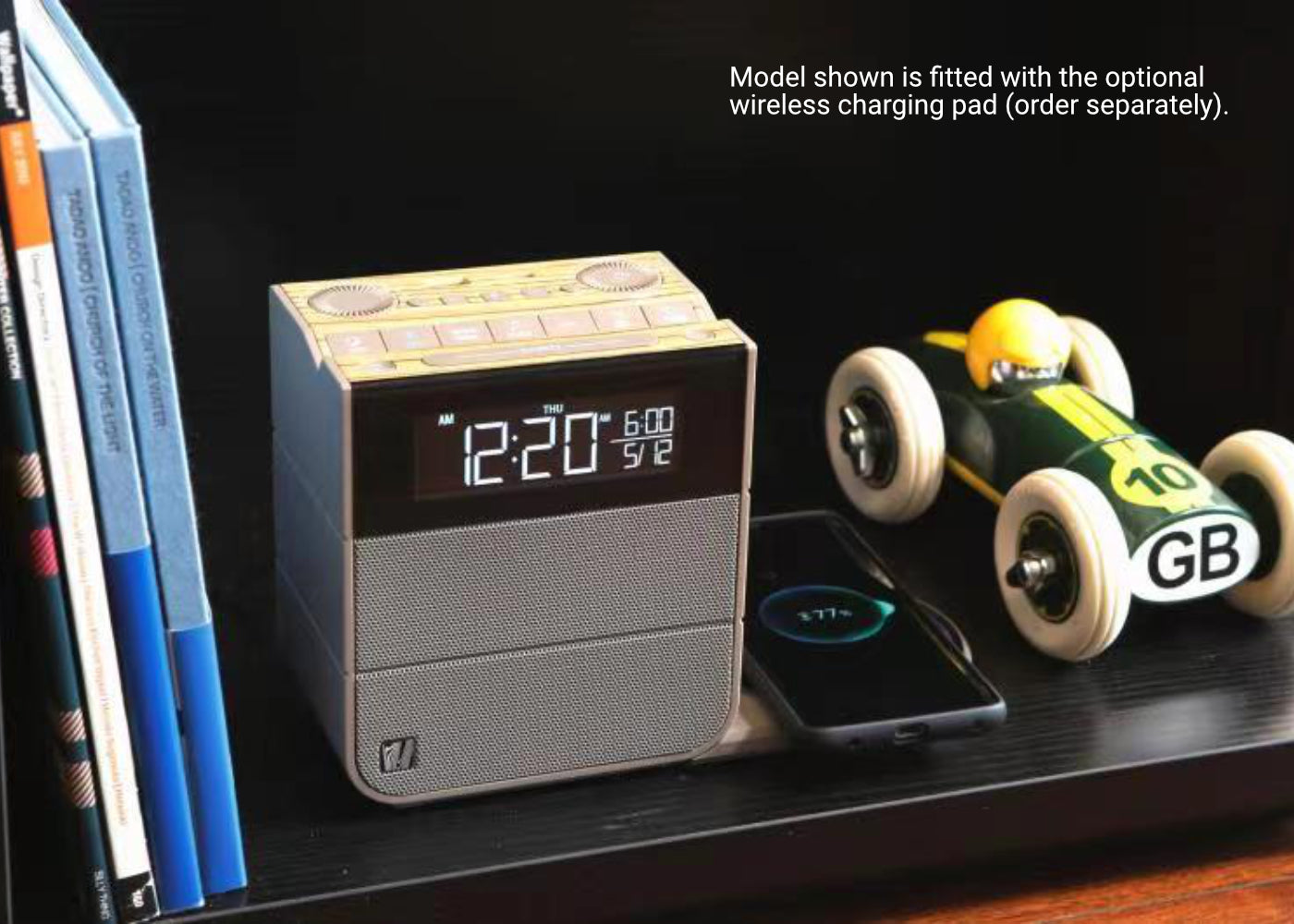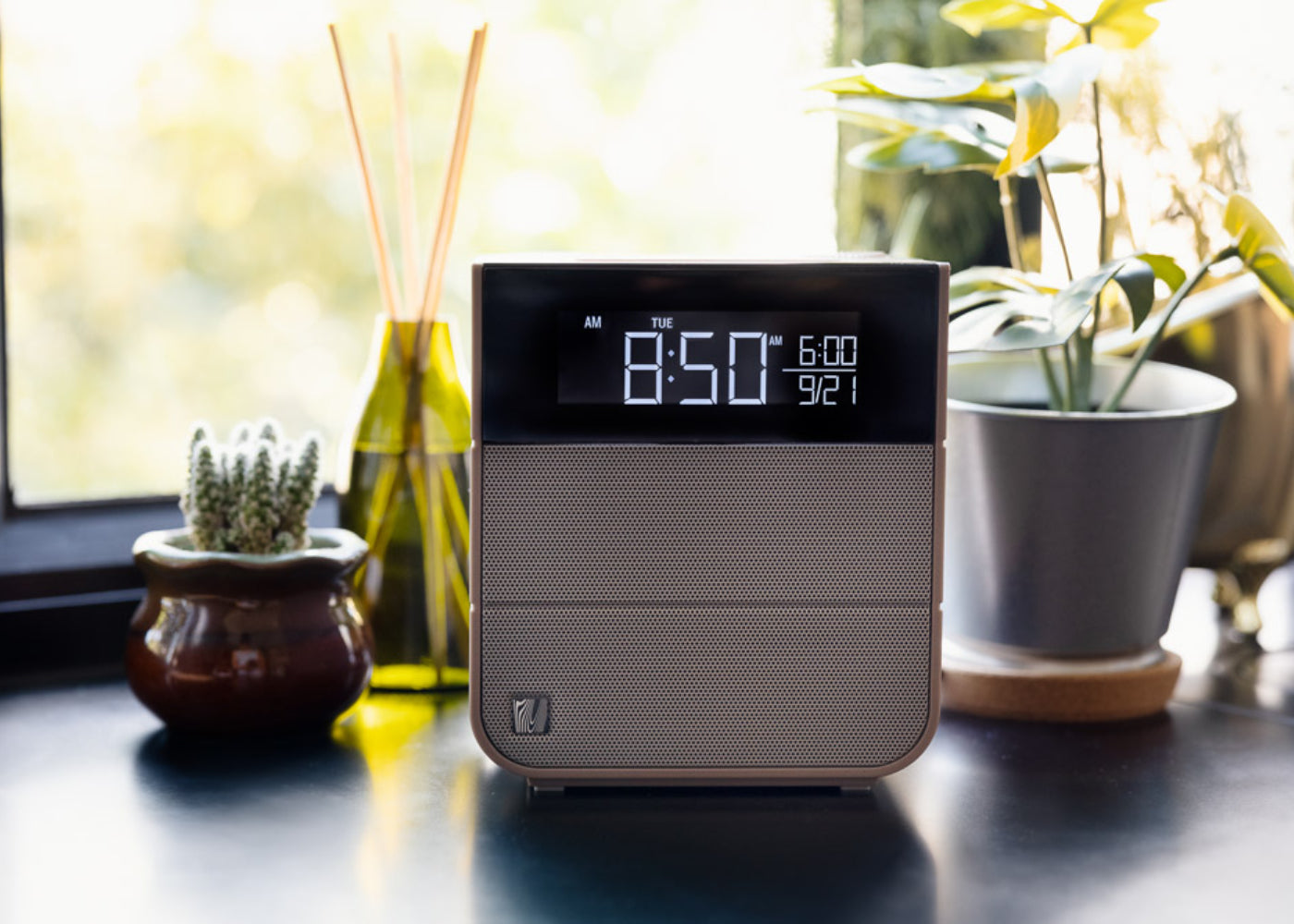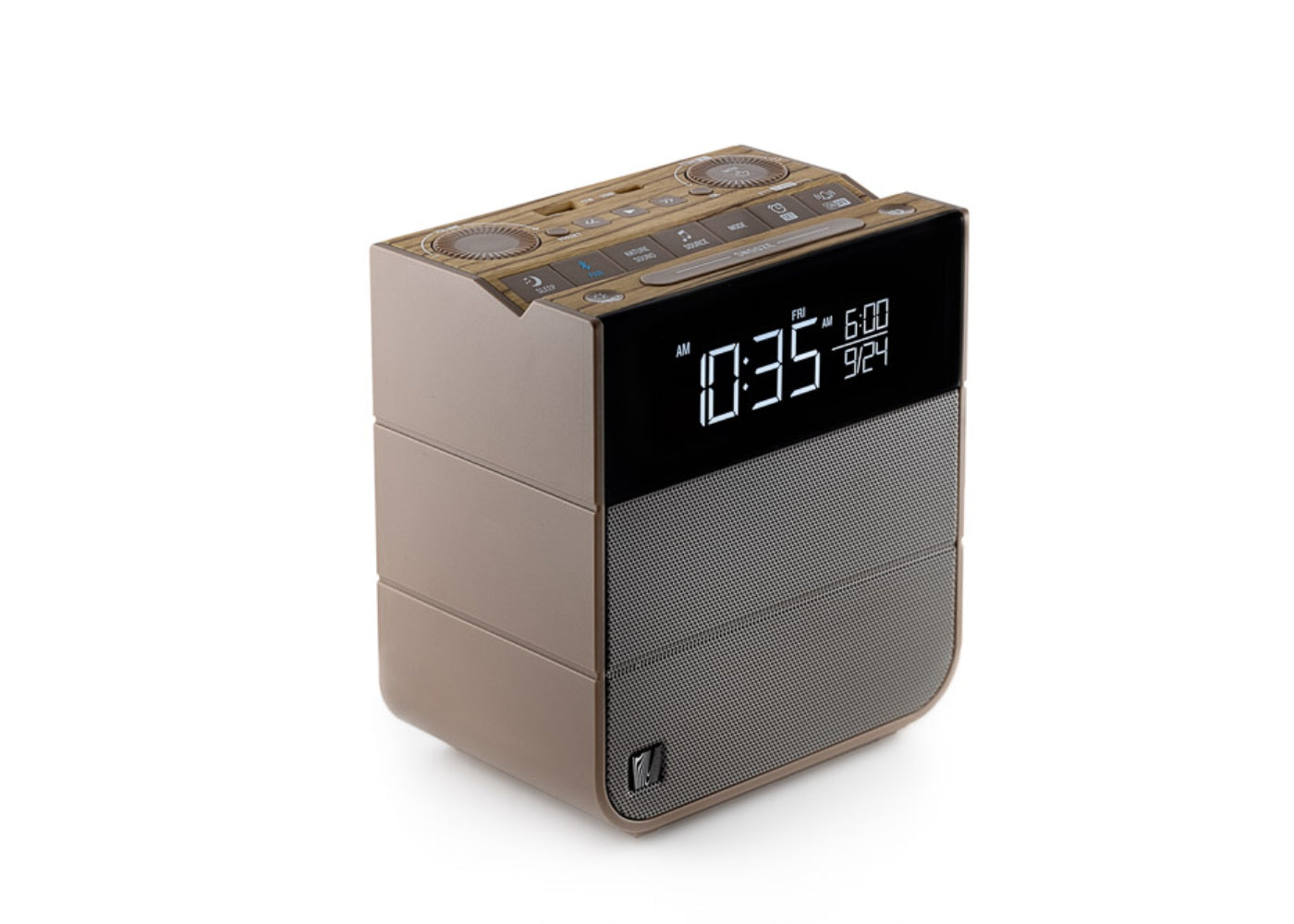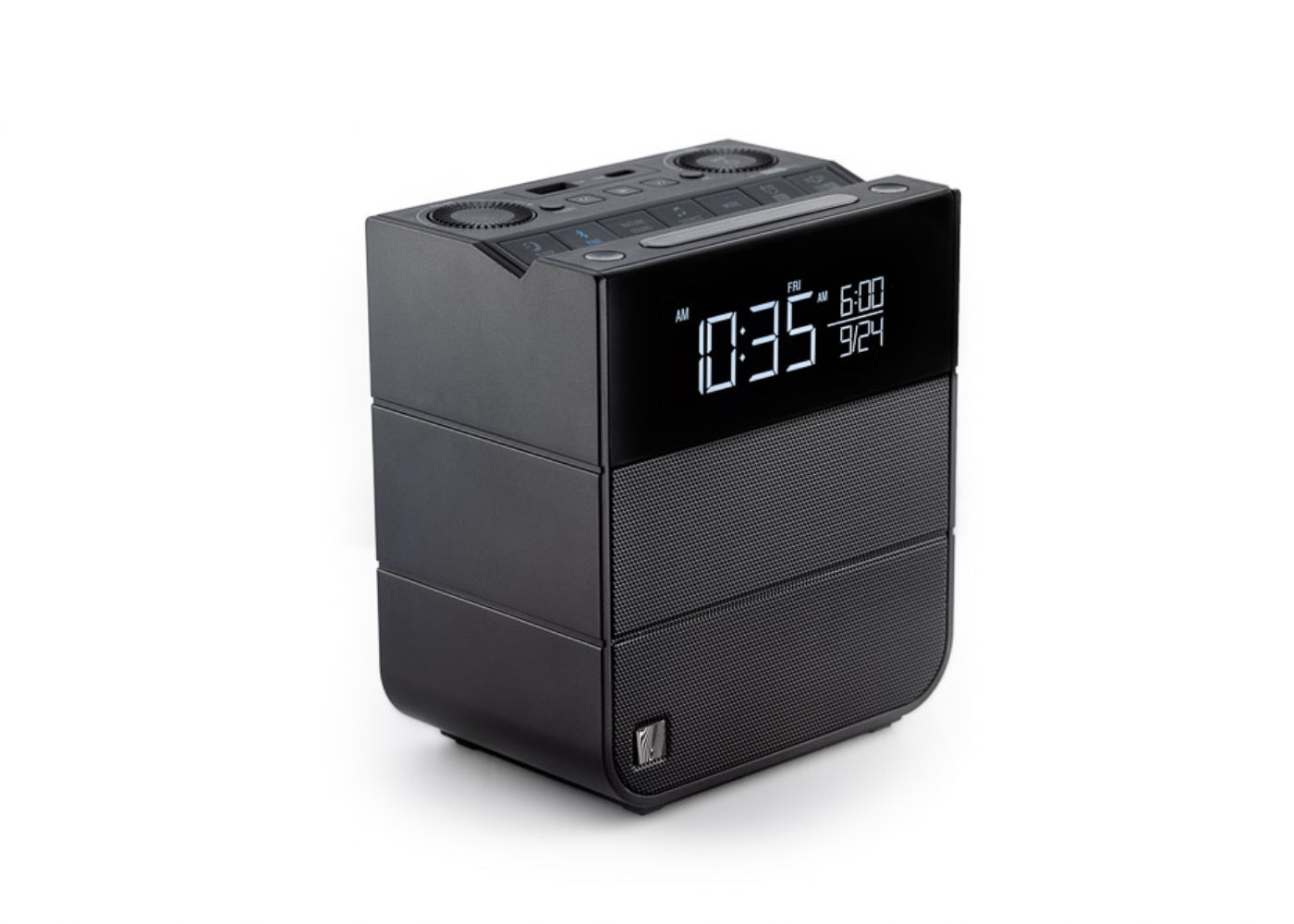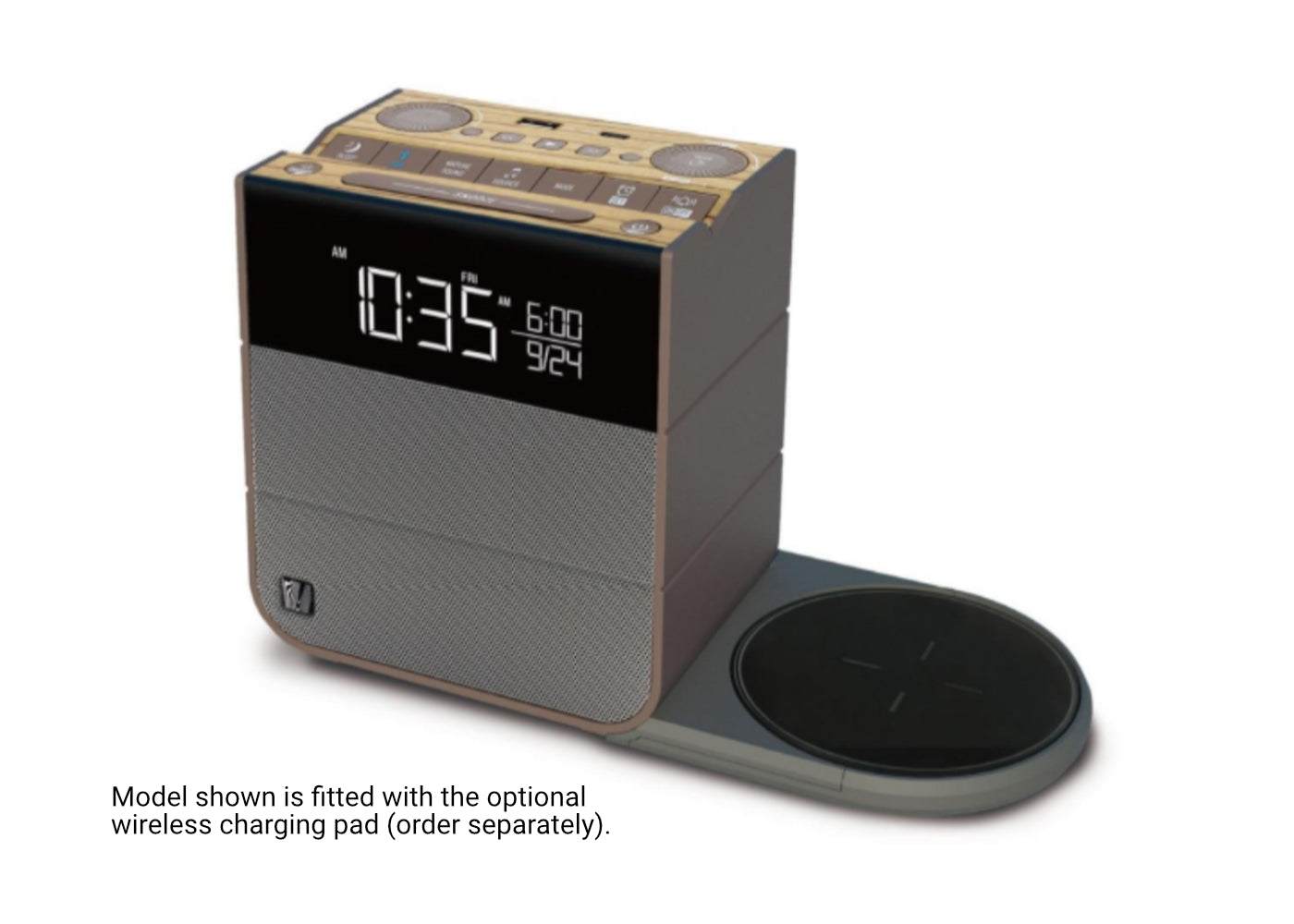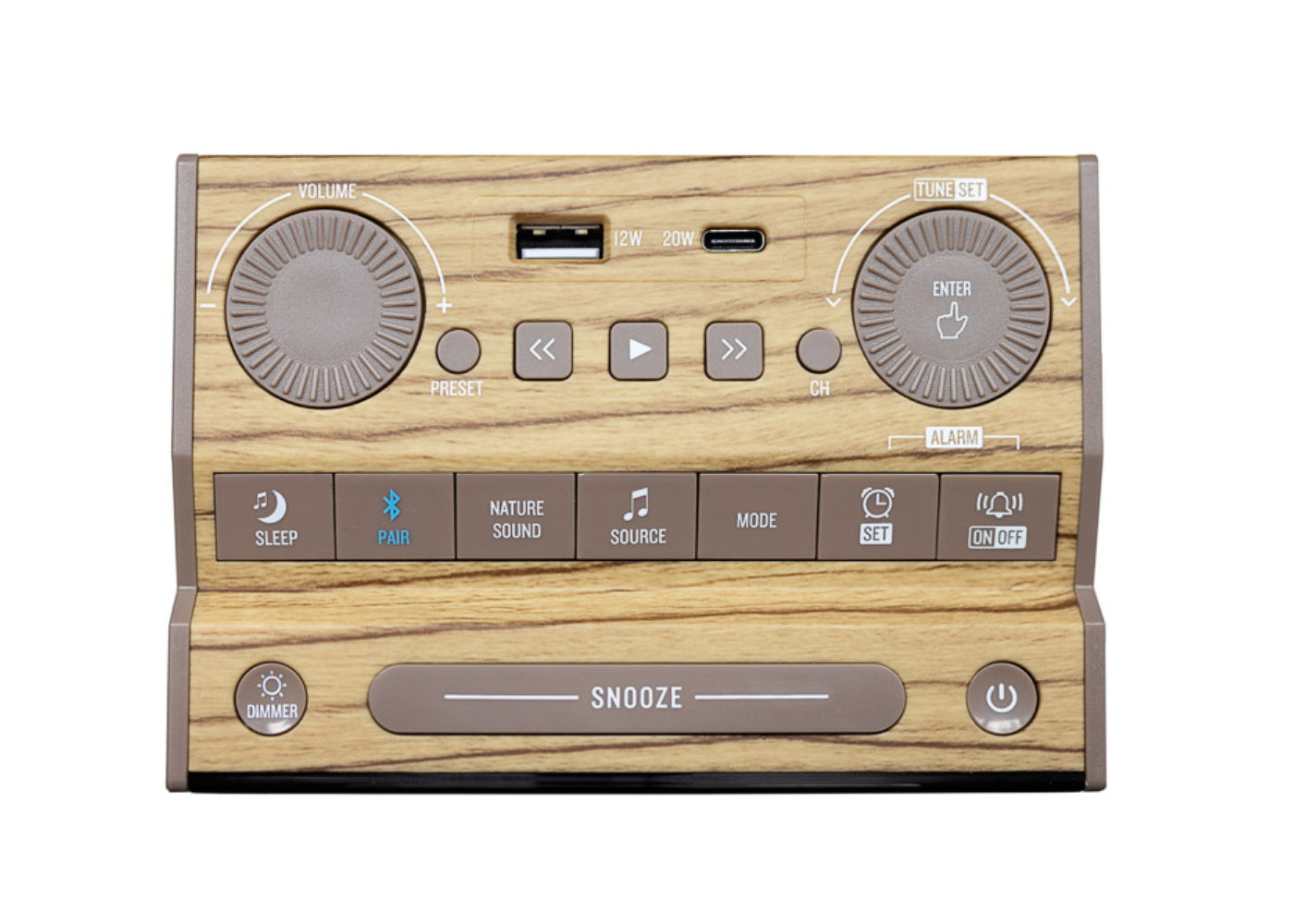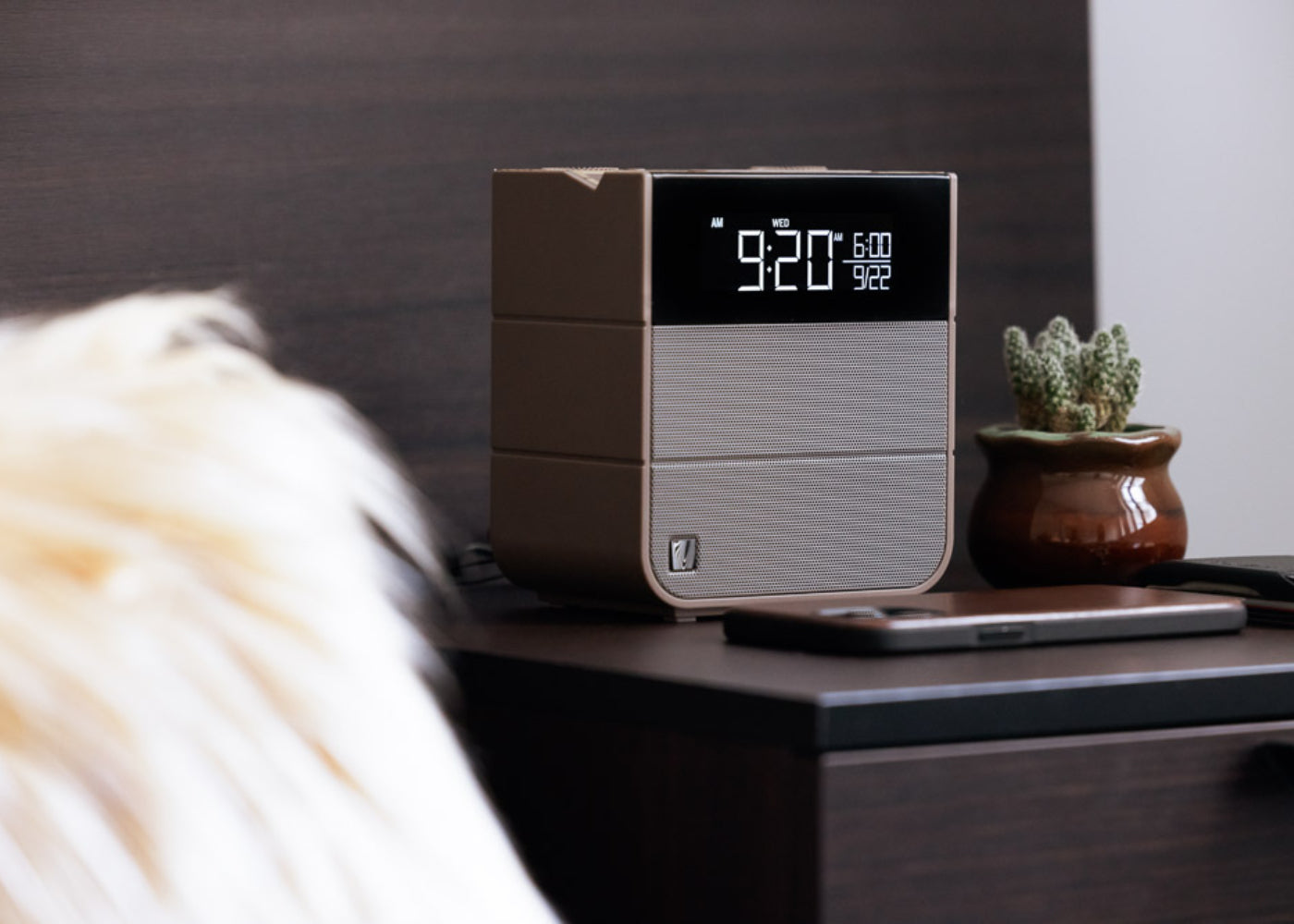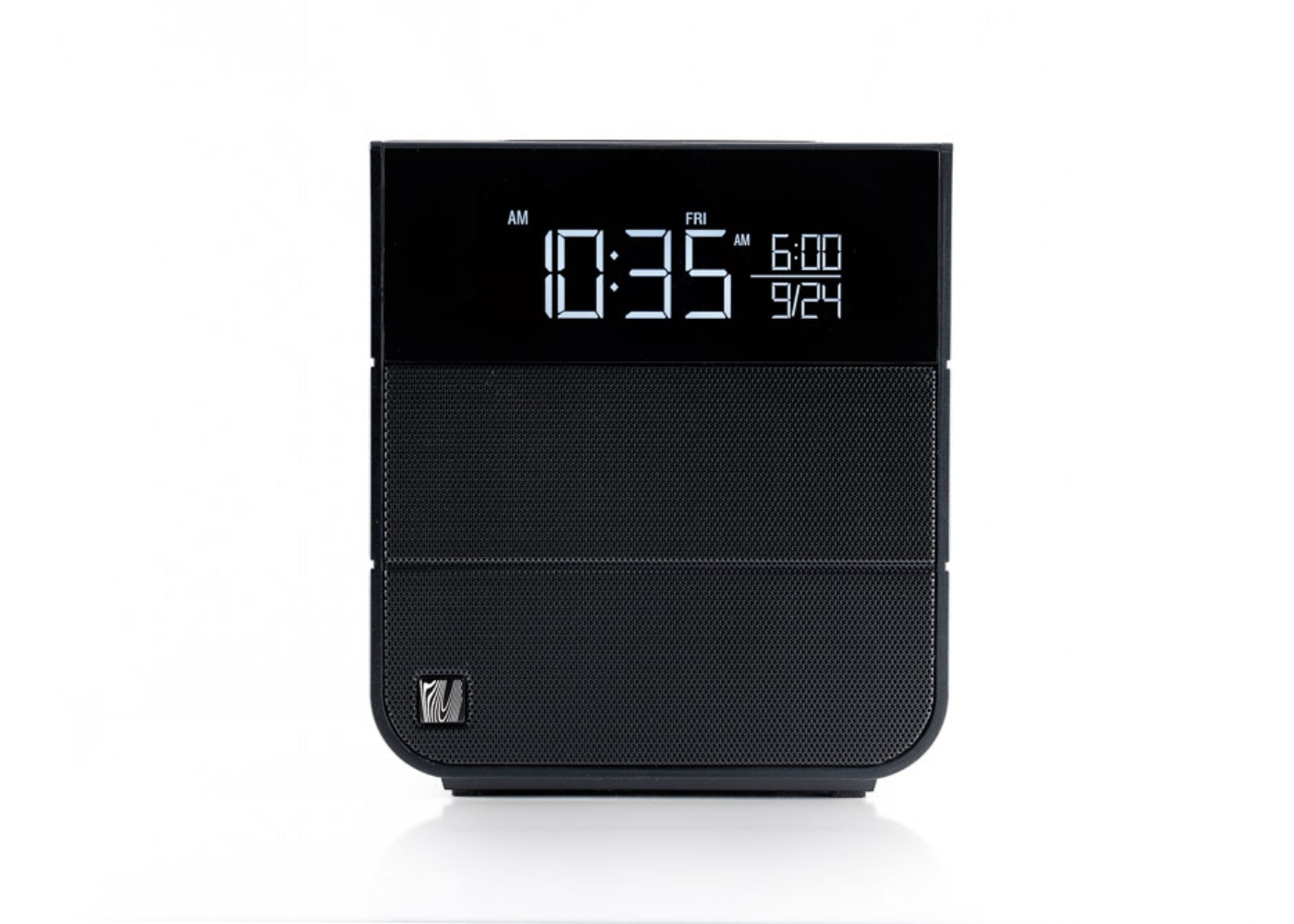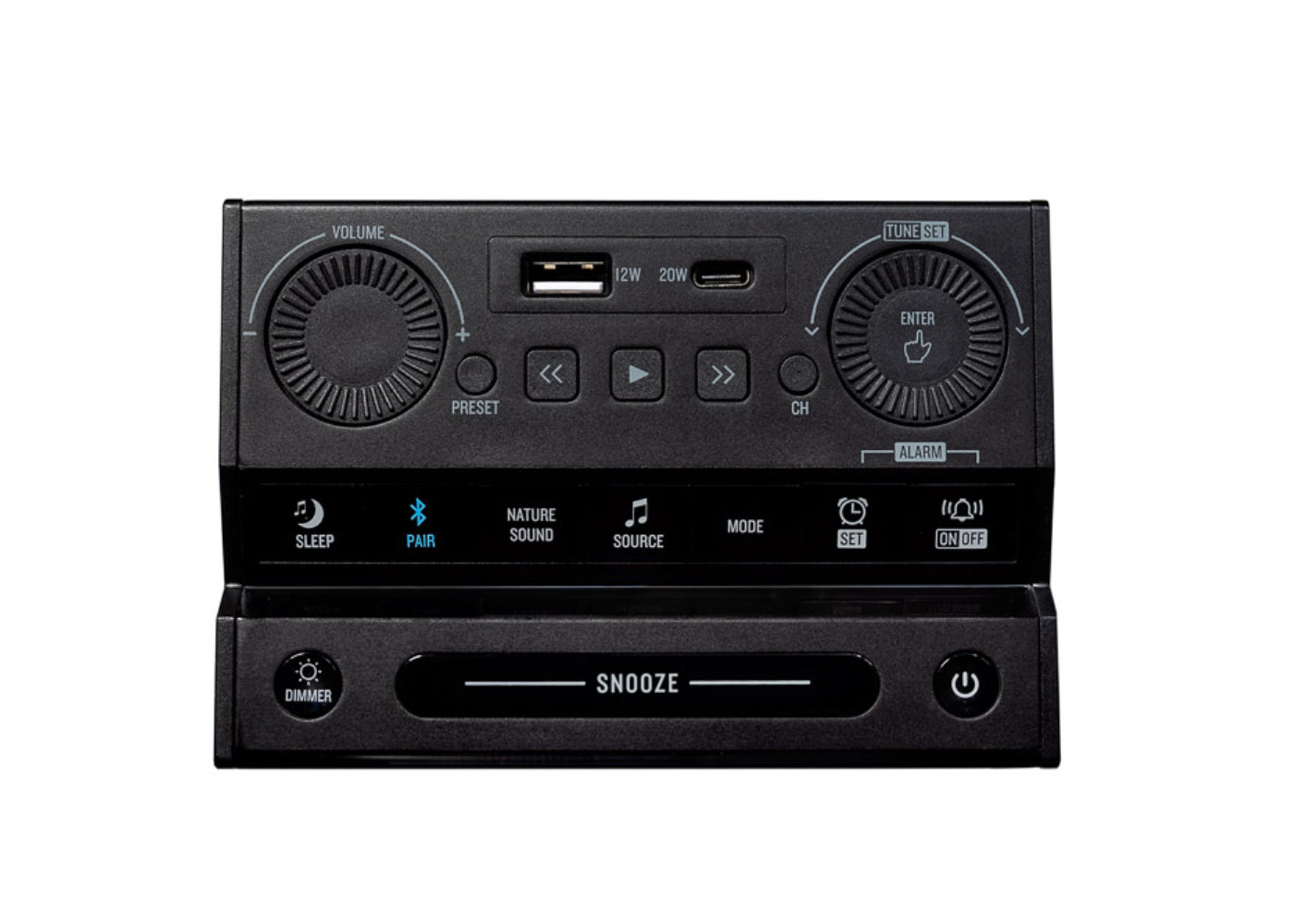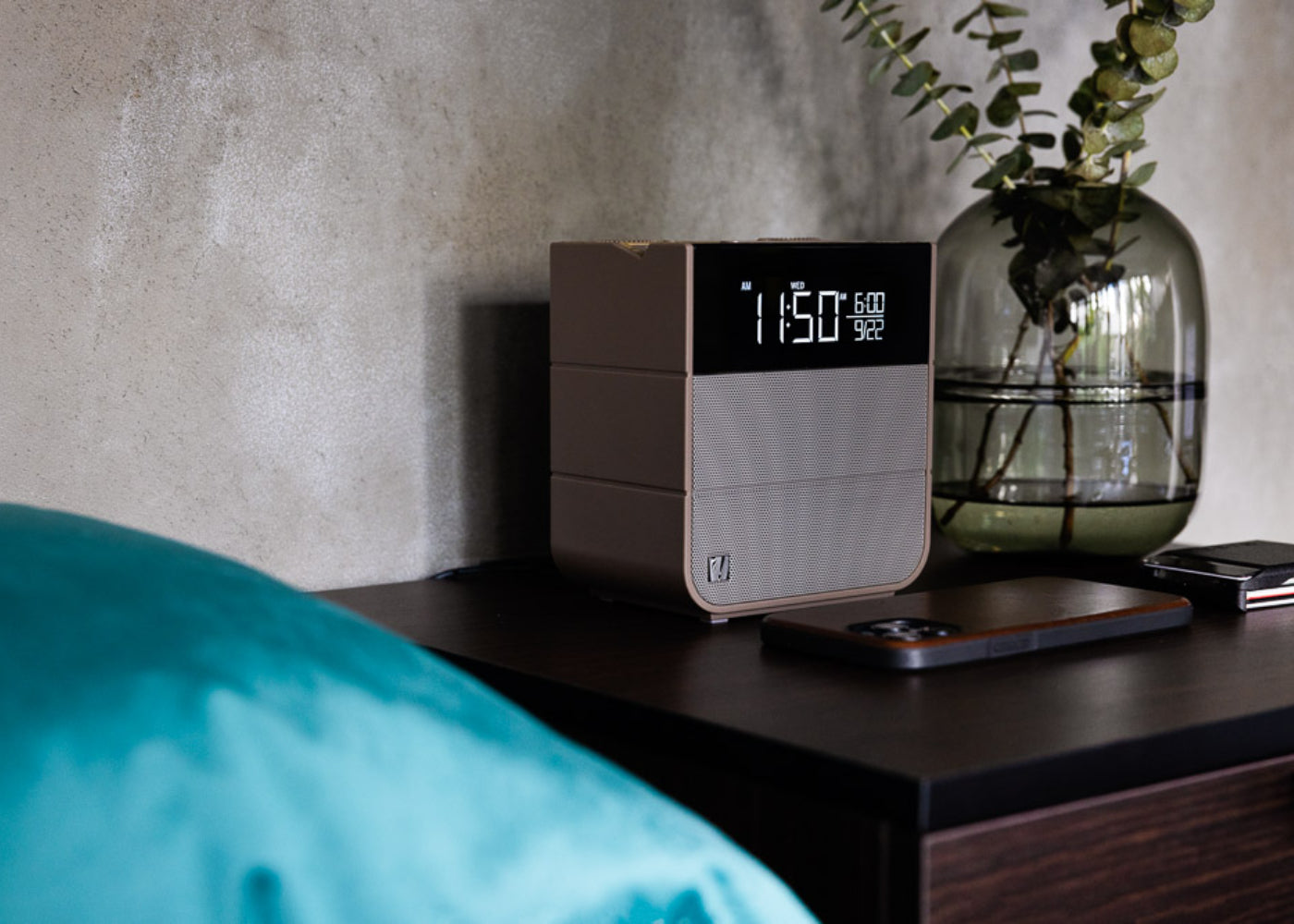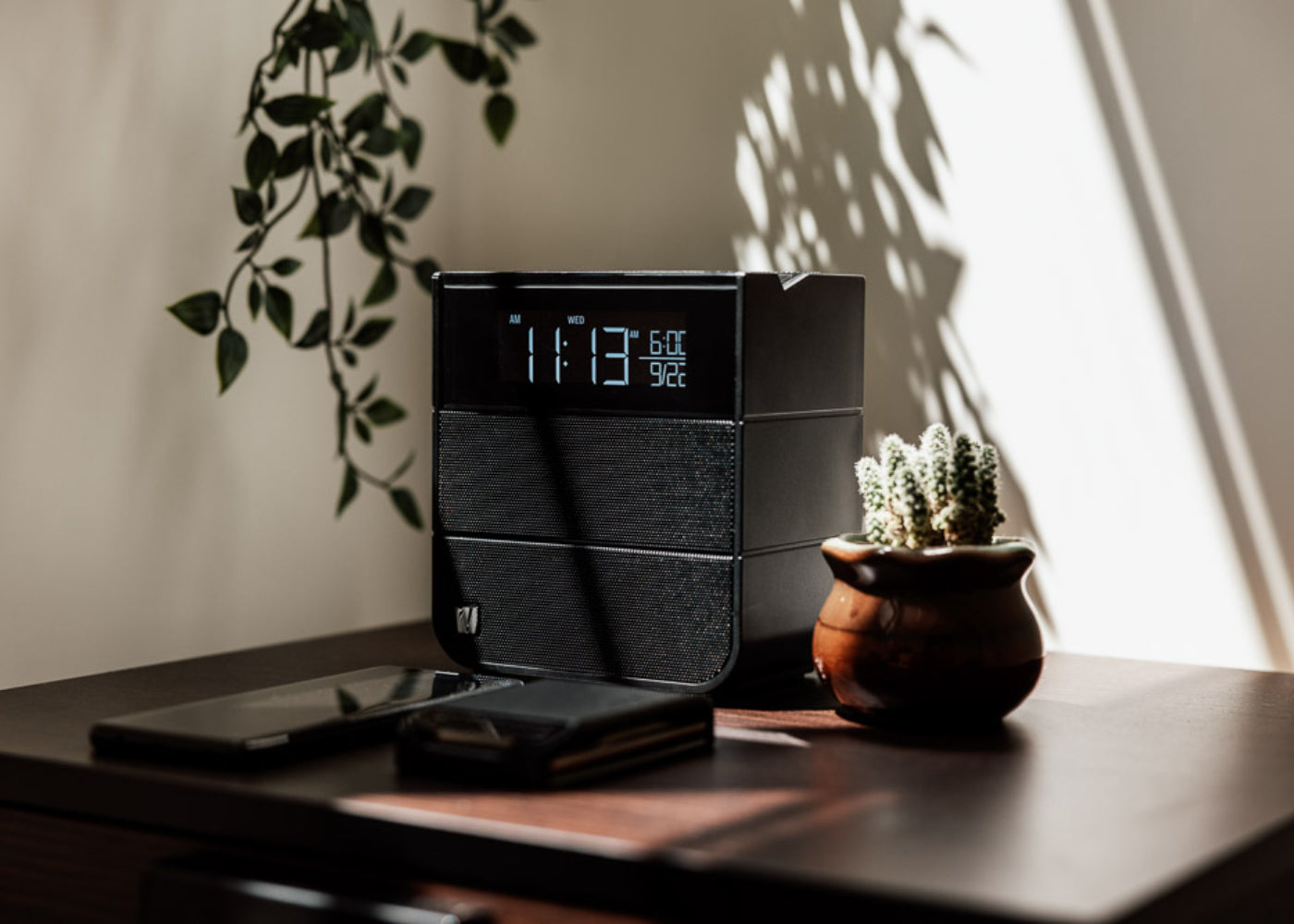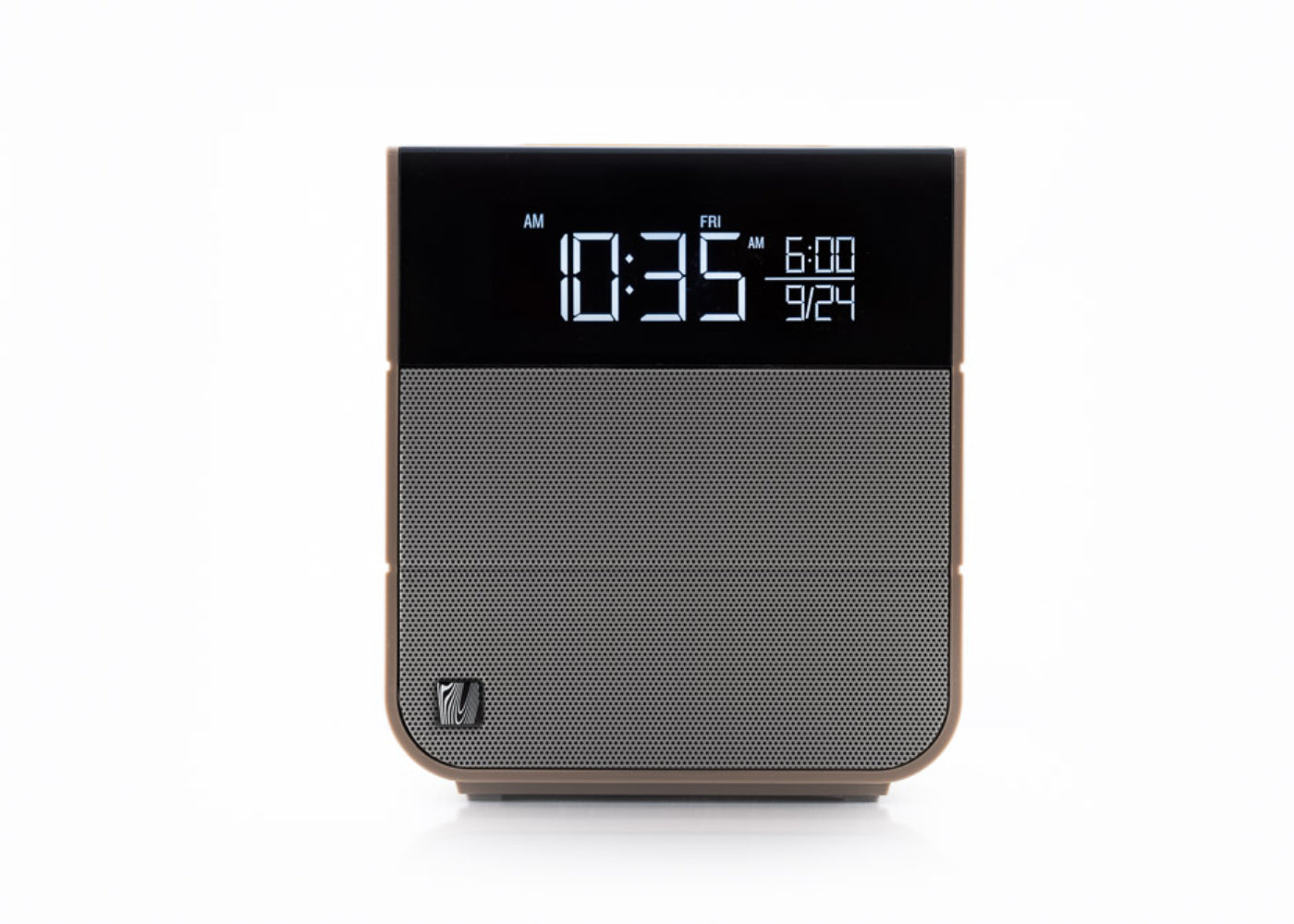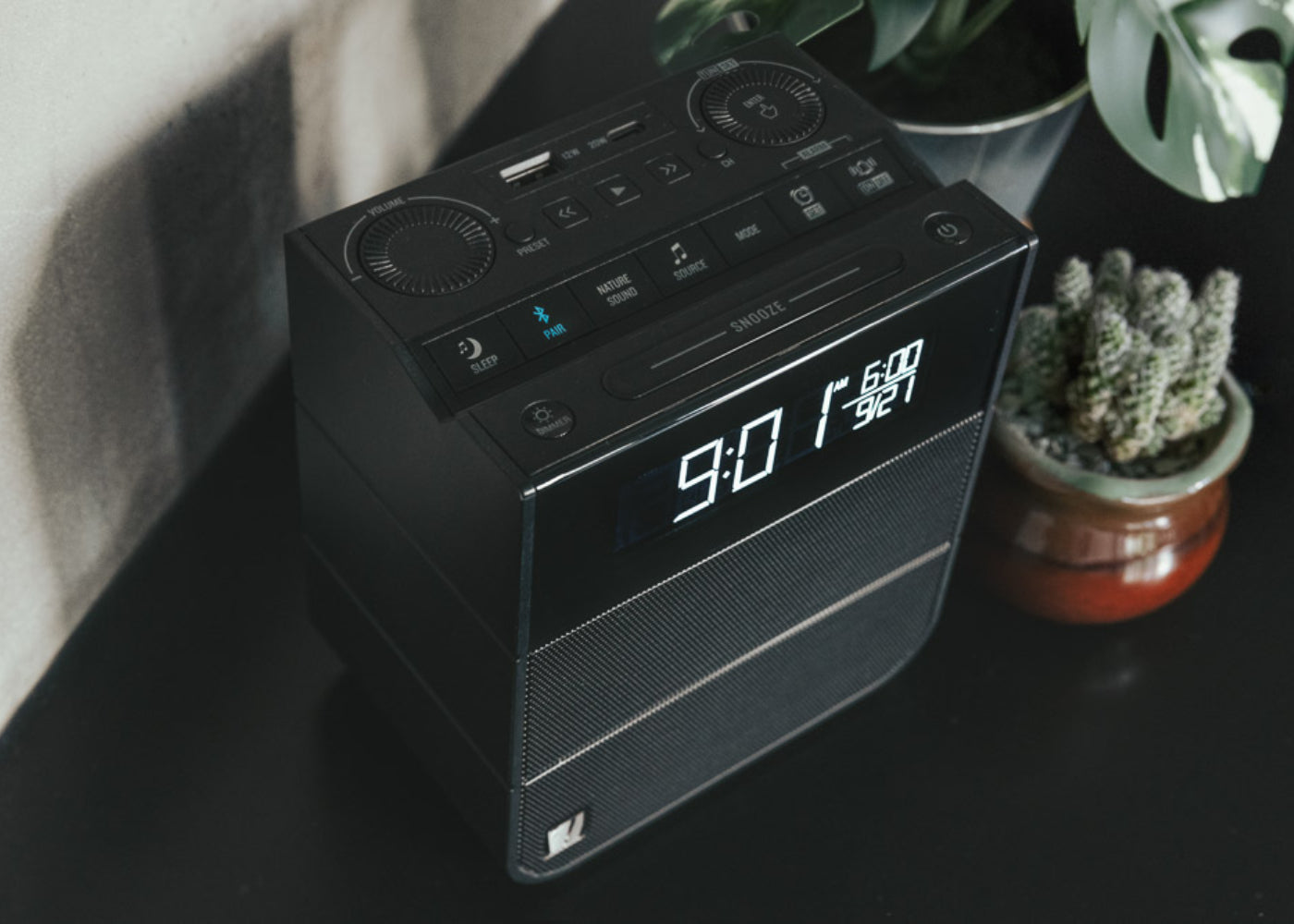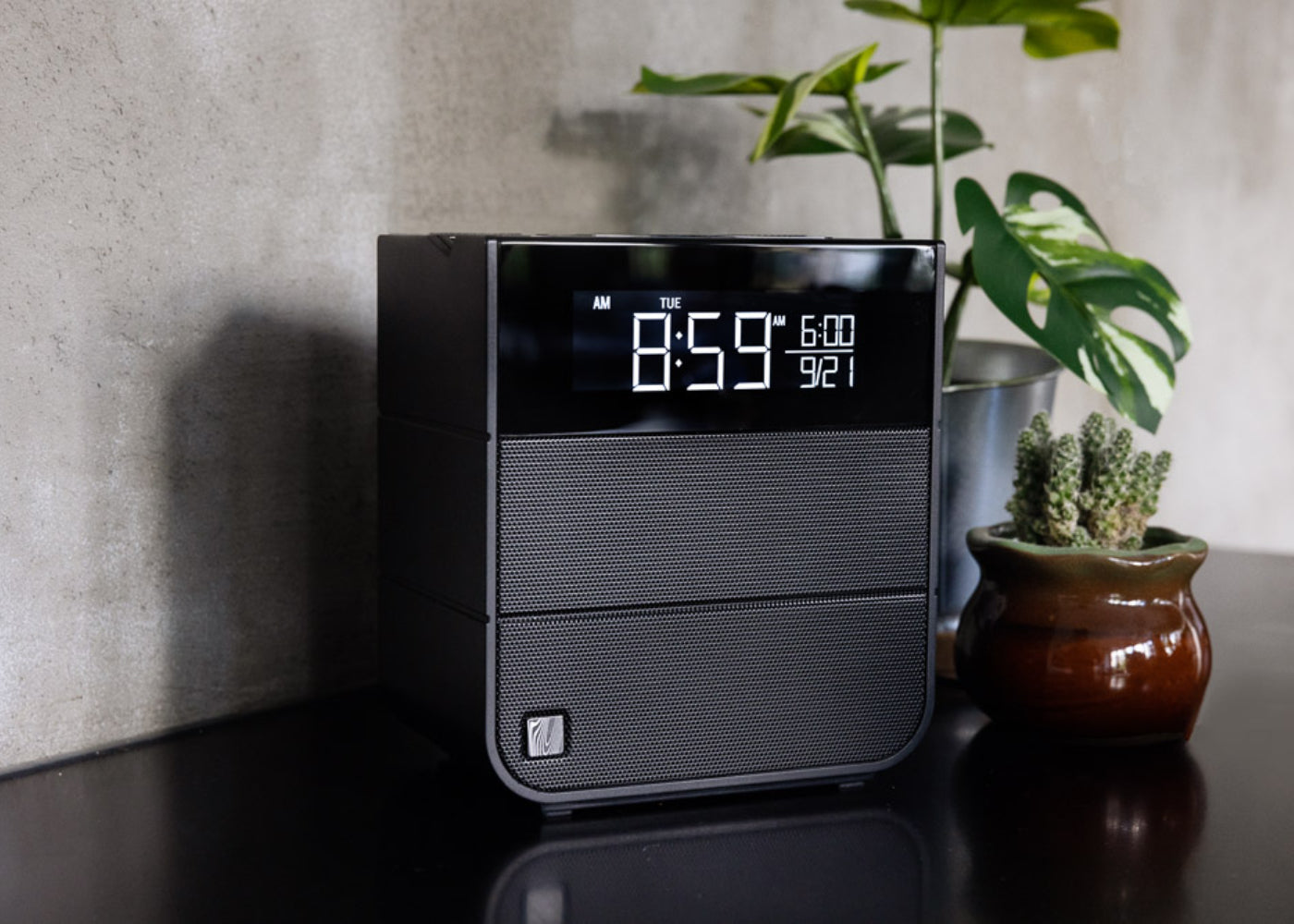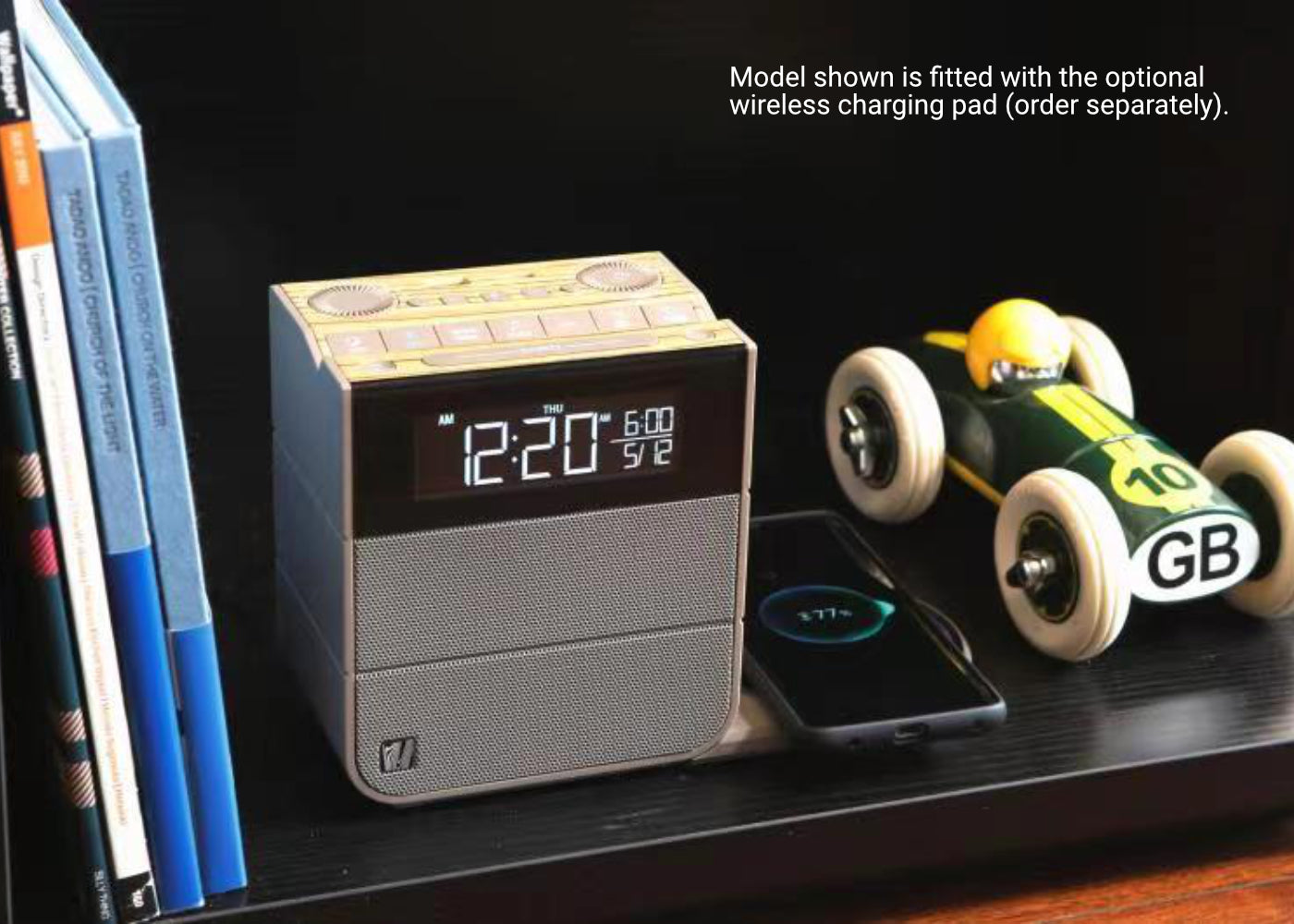 Sound Rise II Hotel
Request Quote
The Award Winning Alarm Clock Re-Crafted
Sound Rise II Hotel, TA16H, is a bedside alarm clock and wireless speaker for hotel guest rooms that meets the demands of your guests modern lifestyle. With the award-winning sound quality of the original Sound Rise, plus a range of refreshing new features including a bigger display screen and more versatile USB charging options, the contemporary, upright design of Sound Rise II Hotel leaves ample room on the nightstand. With Sound Rise II, your guests will enjoy their favourite songs with beautiful balanced audio while relaxing in your guest rooms.

Enhance Guest Experiences
The Sound Rise II Hotel has two fast-charging USB ports (USB Type-C and USB A) located on the top of the speaker, offering guests easy access to charge their devices while still being able to use them in bed. Guests no longer have to look for the essentials they need and will appreciate having these USB ports easily visible and by the nightstand. With Bluetooth, guests can stream audio while keeping their device exactly where they want it, in their hand.
Add Qi Wireless Charging
You can choose to add the optional Qi compatible wireless charging pad (TA-WLPAD-TB) which supports 7.5W charging for iPhone or 10W charging for Android as well as foreign object detection (FOD).

Sound Rise II Hotel Specifications
Dual top-facing high power USB smart charging ports (Type-C and Type-A). QC 3.0 compliant rear USB port for quick charging of connected devices.
Optional Qi wireless charging pad (purchase separately).
The sound of nature for relaxation, focus and deep sleep.
Rotary knobs for convenient volume control, tuning and alarm setting.
Battery-free backup for clock time and user settings.
Bluetooth wireless speaker to stream music from your mobile devices.
Digital FM radio.
Full alarm clock features with snooze and gradual wake up volume.
Choose to wake up to Bluetooth, FM radio or built-in alarm chime.
Single day alarm with ascending volume and 12/24 hour setting.
Sleep timer.
Display dimmer.
DST (Daylight Saving Time) in US timezones.
3.5mm AUX input.
Security lanyard and rear port cover.
Safe touch antimicrobial plastics for keypad and controls, metal speaker grill for easy cleaning and fire retardant plastic casing for safety.
Custom designed monophonic driver for balanced audio with vocal clarity and passive radiator for better bass reproduction. 5W optimized power for maximum distortion free volume.(3.5W for hotel use).
Black: Black housing with black speaker screen.
Wood/Taupe: Wood effect housing with taupe speaker screen.