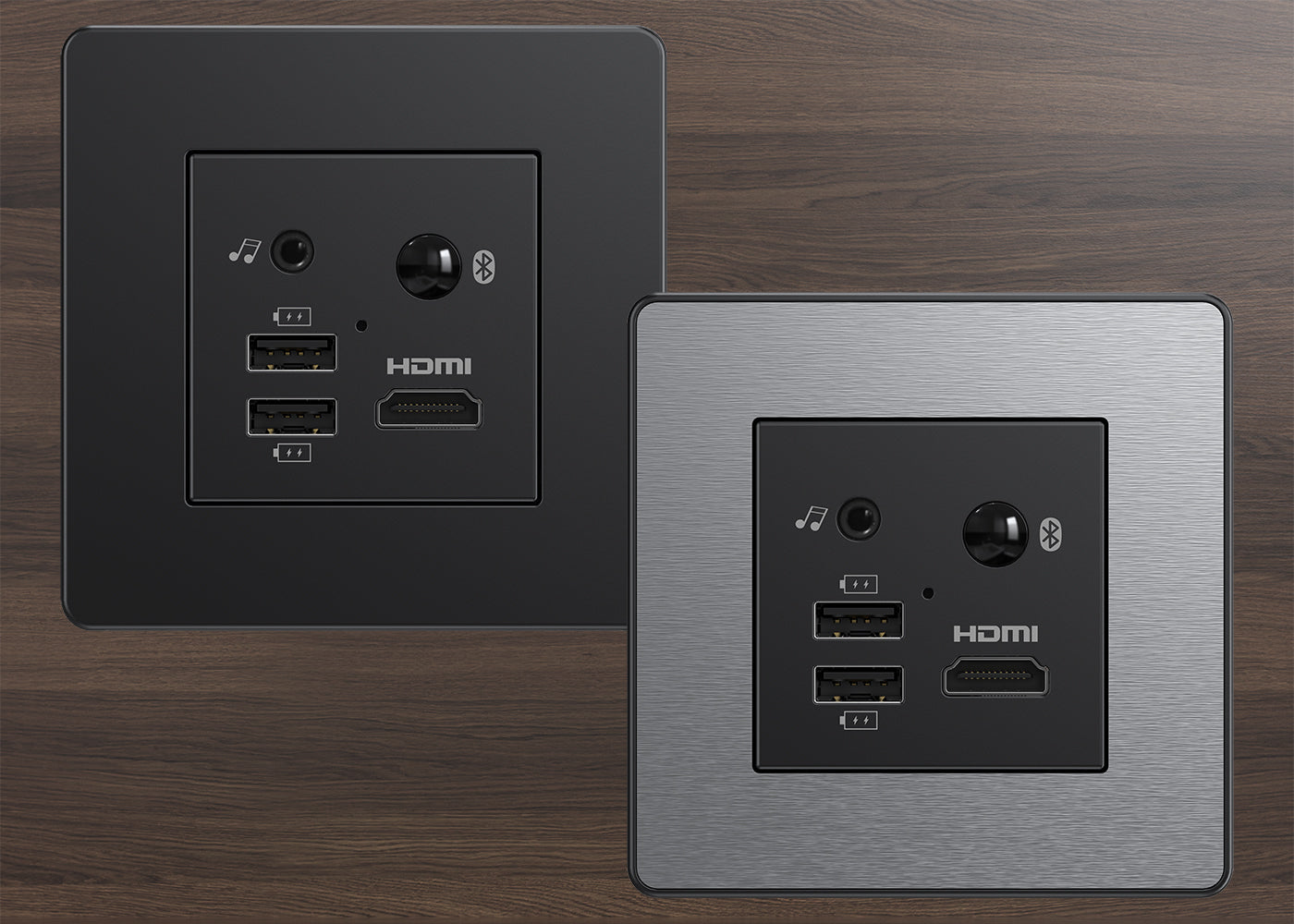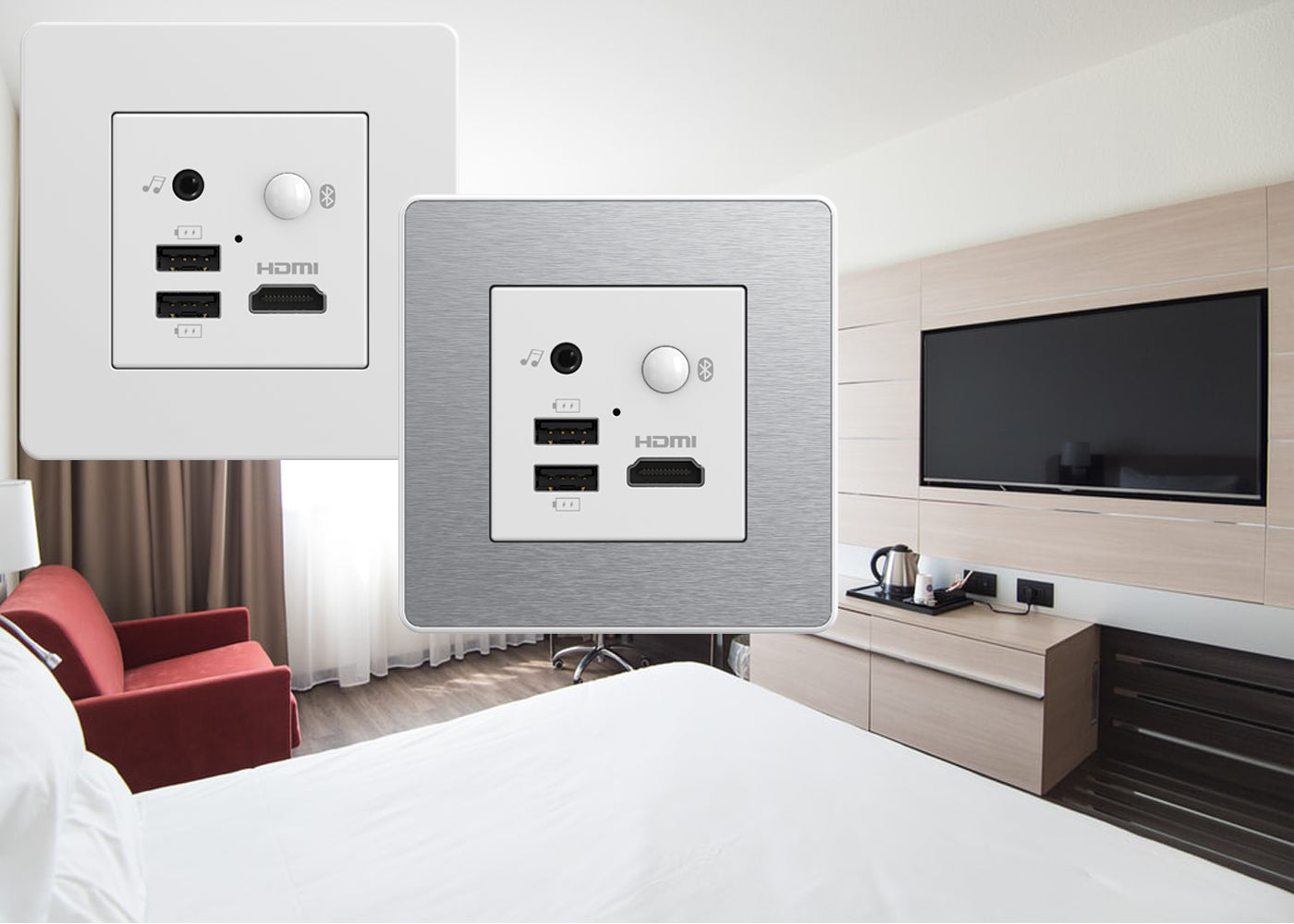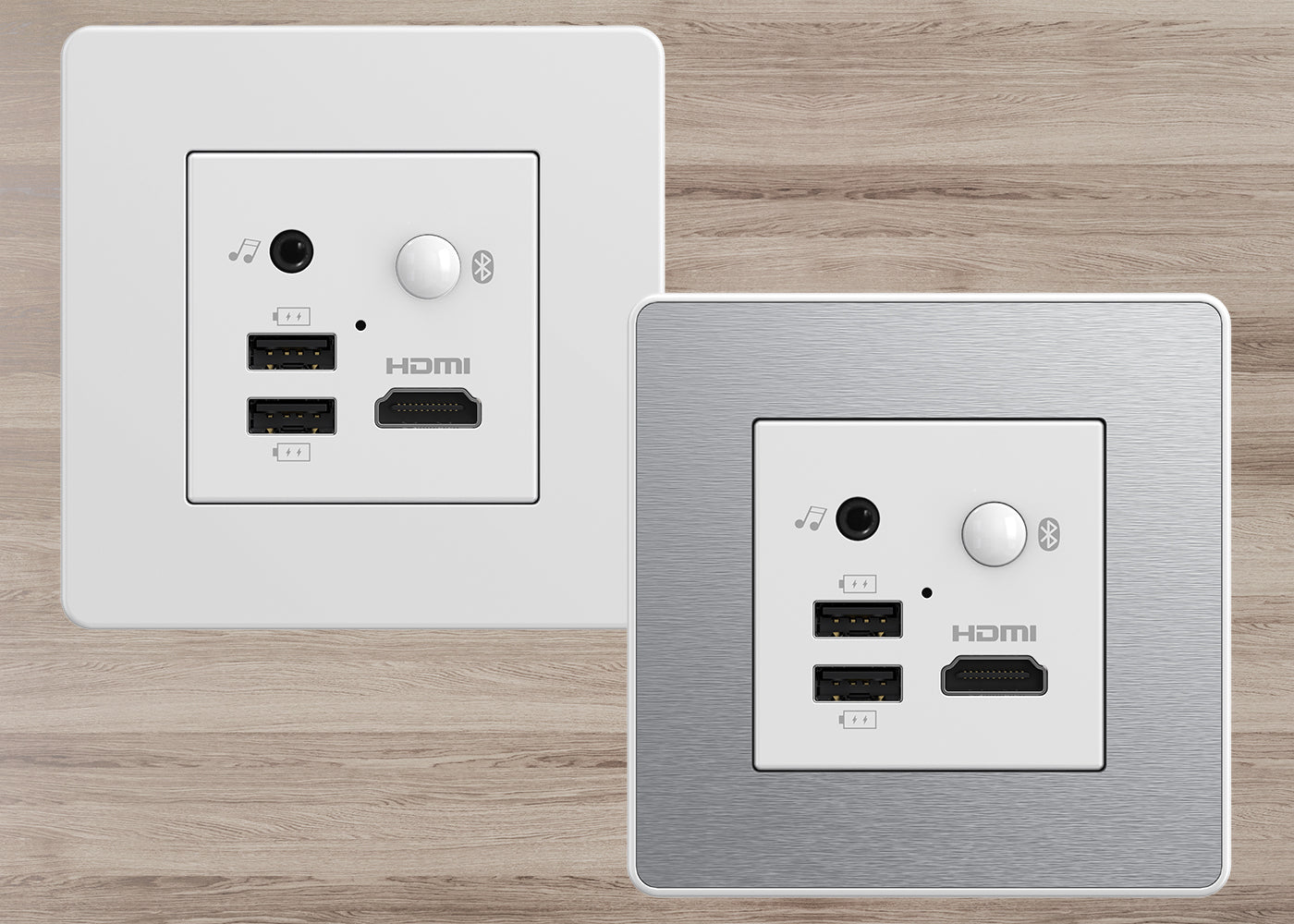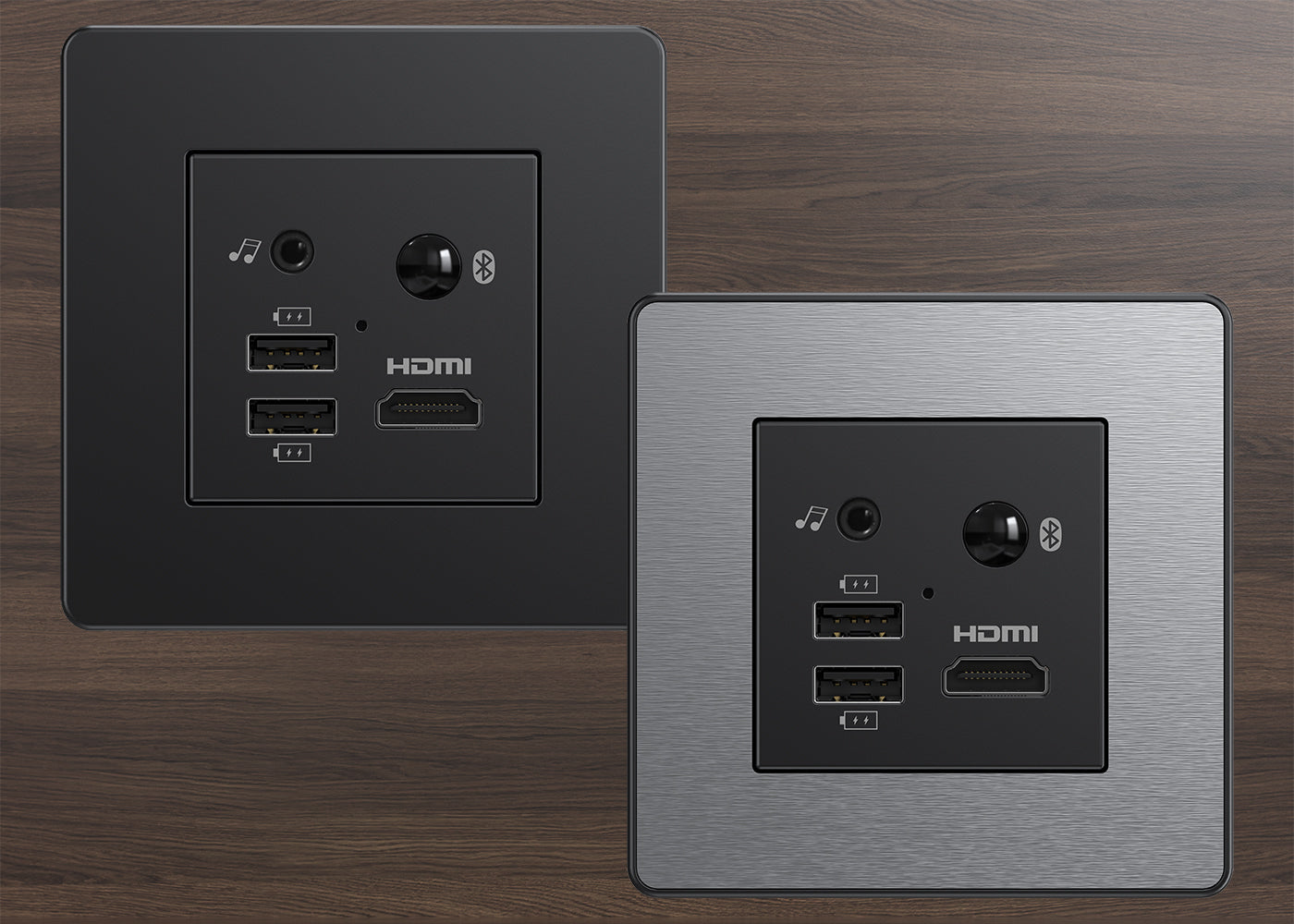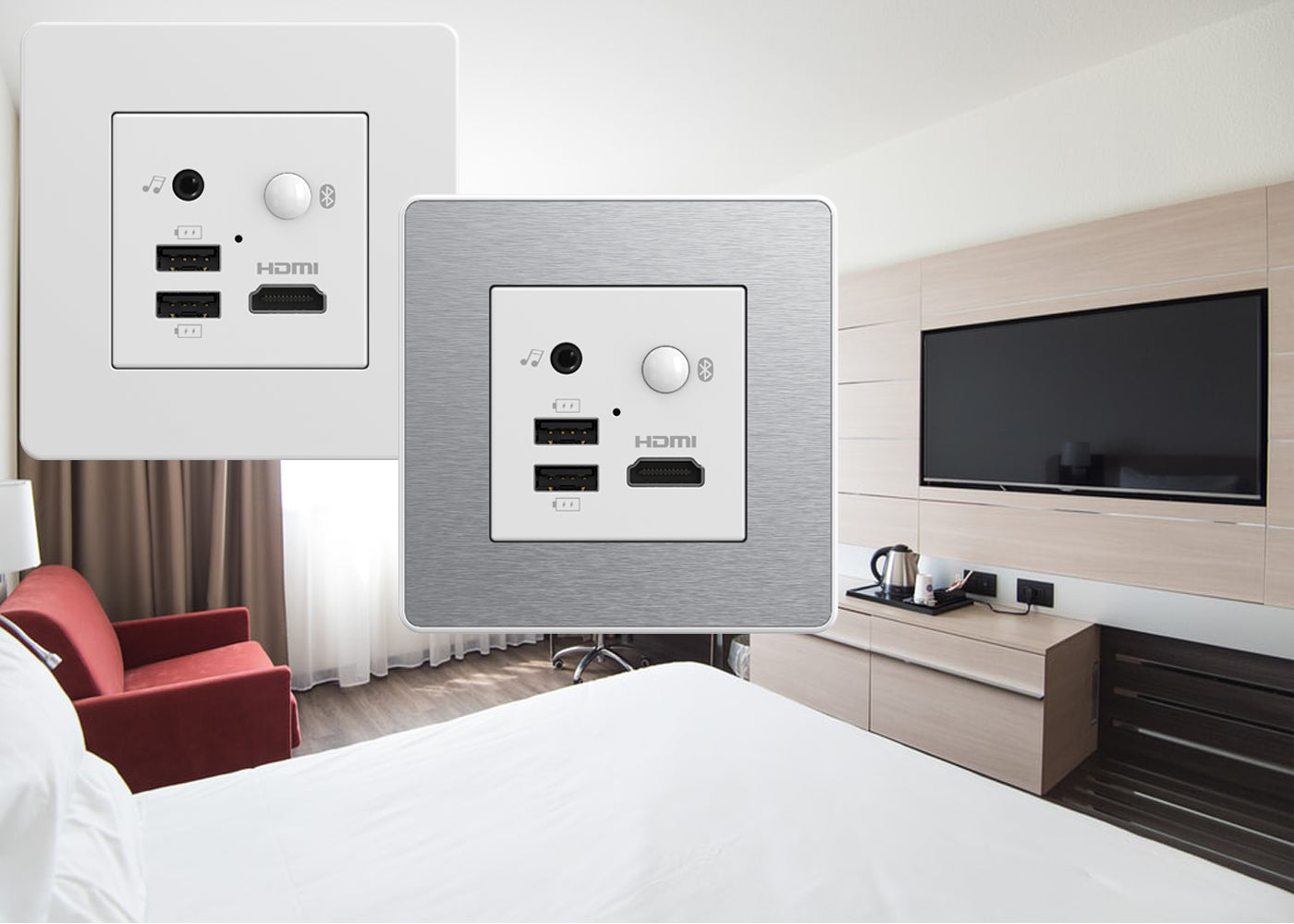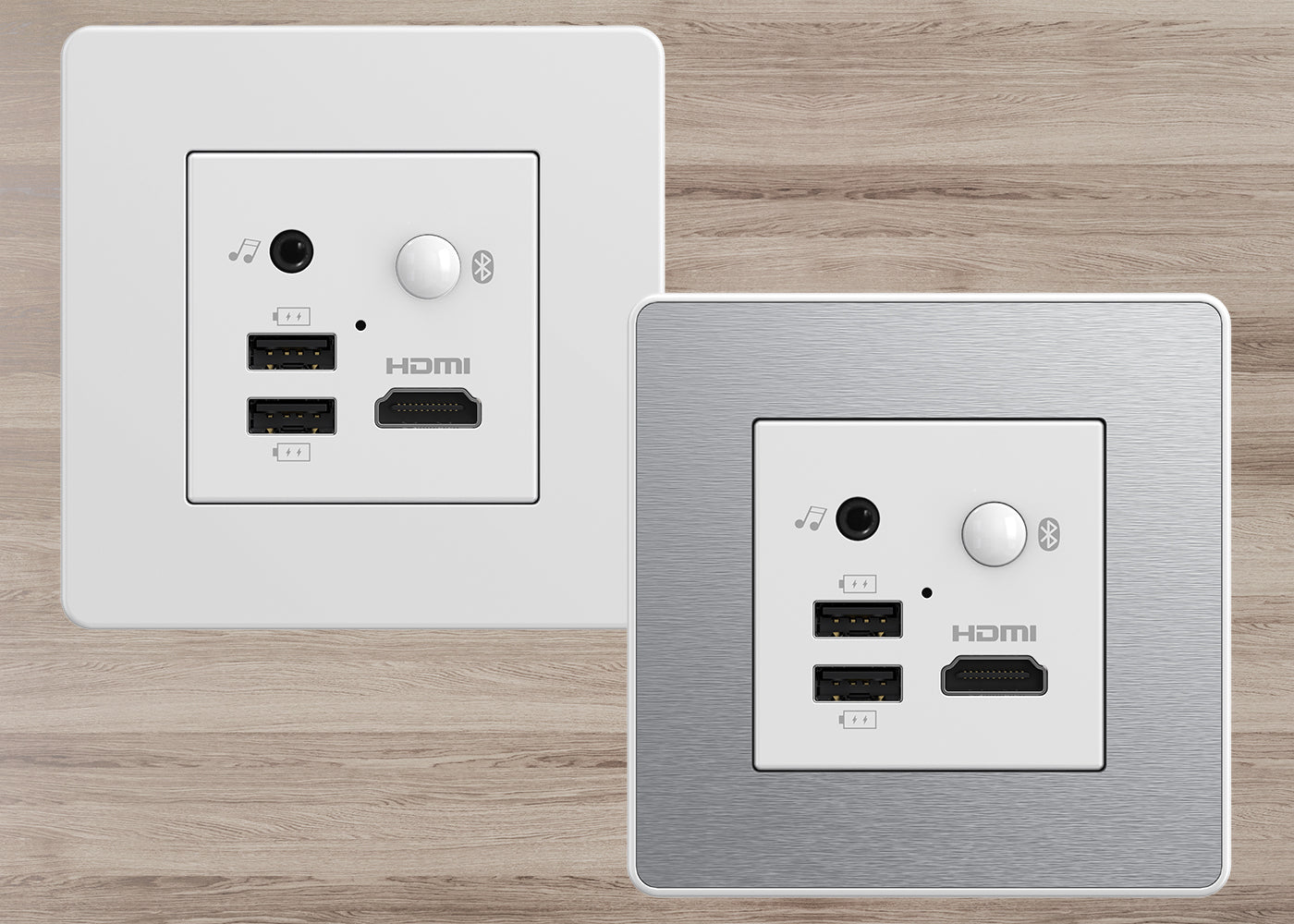 MediaHub UHD
Request Quote
TA-3360
MediaHub UHD provides your guests with all the connections they need to play their video or audio content on the in-room TV and also to recharge their mobile devices.
HDMI™, the universal method for connecting mobile phones, tablets, laptops and gaming consoles to HDTVs, supports 4K content to give the highest quality images.
Bluetooth lets your guests listen to their music or podcasts over the TV speakers without docking.
Finally, two USB ports are provided for charging mobile devices, one of which can can be configured as passthrough if required.
Combine with the PoE module to power MediaHub UHD and provide your guests with a convenient Ethernet connection.
A desktop version, MediaHub UHD Desktop, is also available.

MediaHub UHD Specifications
4K (2160p) support.
HDMI 2.0 port to display movies, videos and photos on the in-room TV.
Dual 2.4 amp, 5 volt USB charge port for tablets and smart phones.
Euroclip standard 50 x 50mm module.
Flush mounts into wide range of furnishings.
Bluetooth pairing point for wireless audio playback via the TV.
Audio jack for audio playback via the TV.
Automatic input switching with CEC-enabled hospitality TVs.
Available in SoftTouch black or SoftTouch white.
Supplied with two trims, SoftTouch (black or white) and SoftTouch (black or white) with brushed aluminium insert.
Other trim and extender options available (subject to MOQ).
Simple Installation, power supply included. HDMI cable must be purchased separately.
Trims And Extenders To Match Your Decor