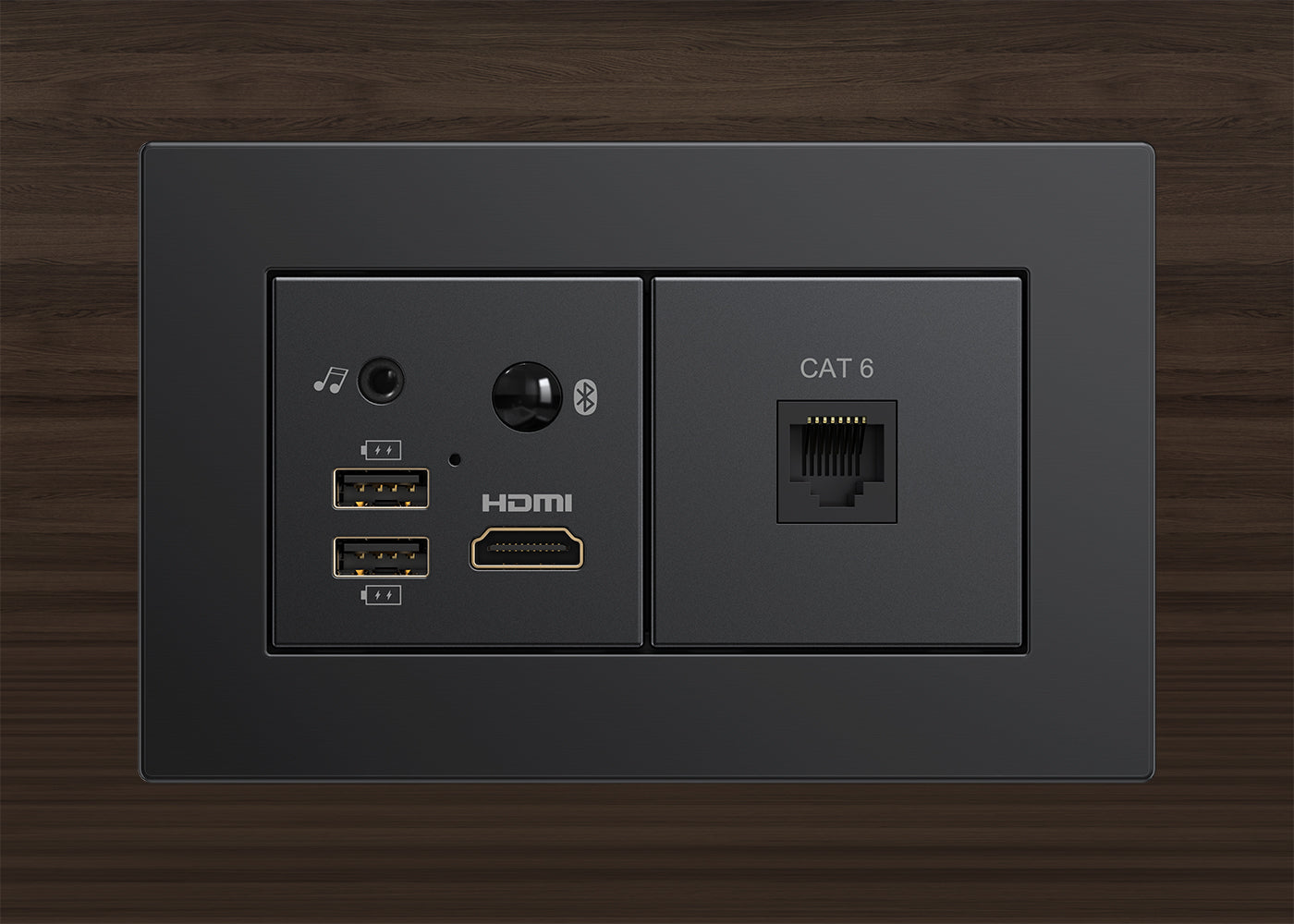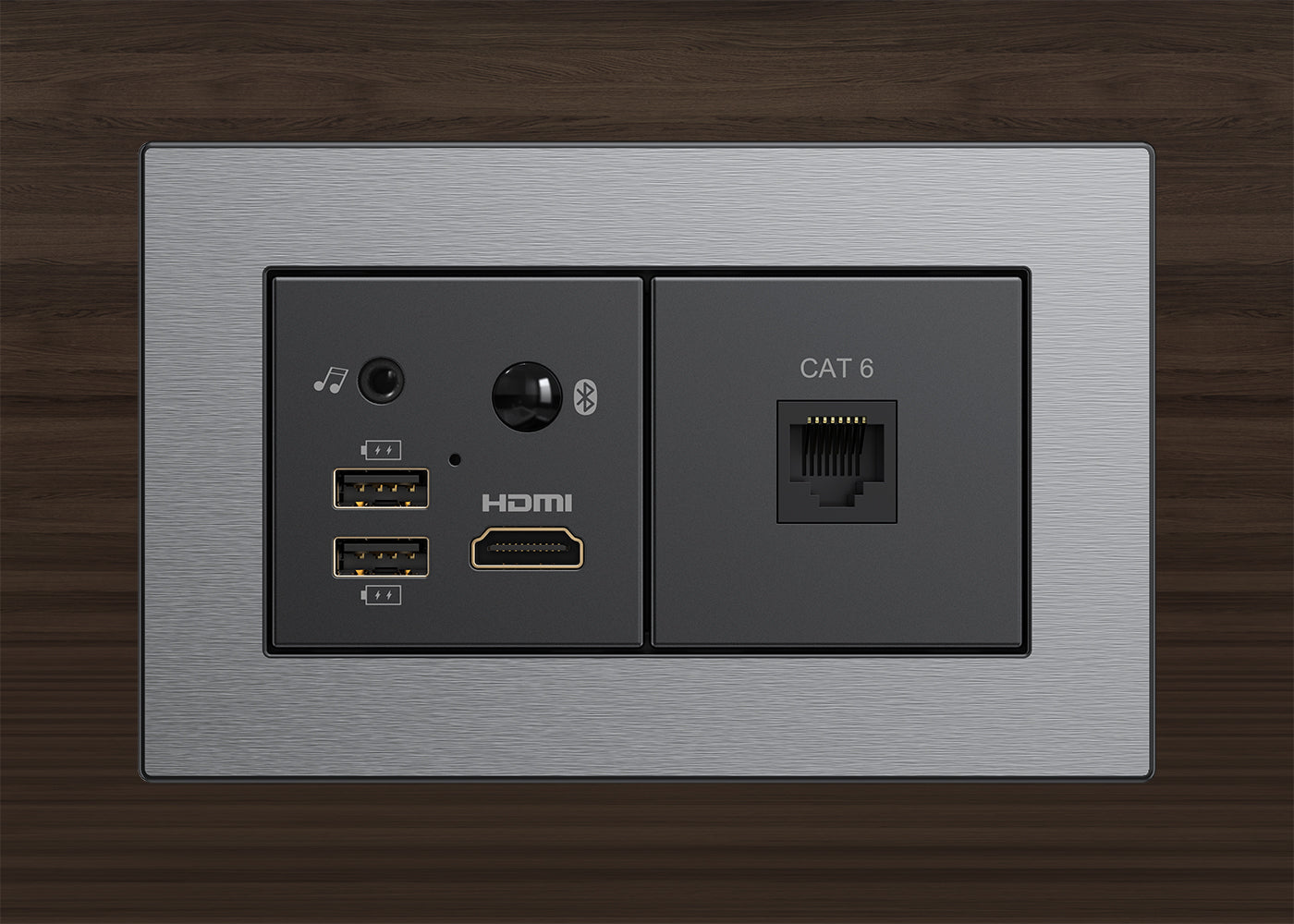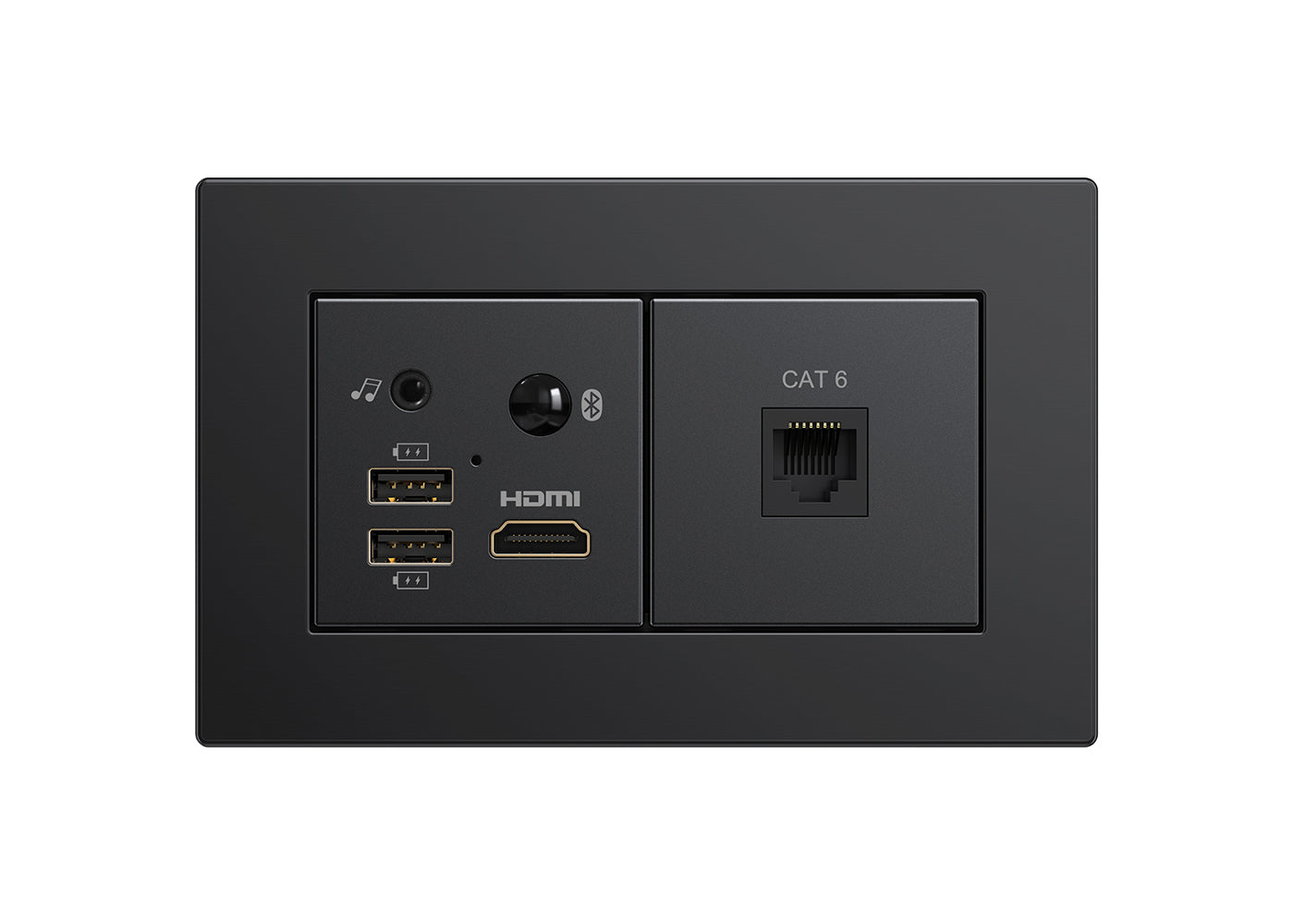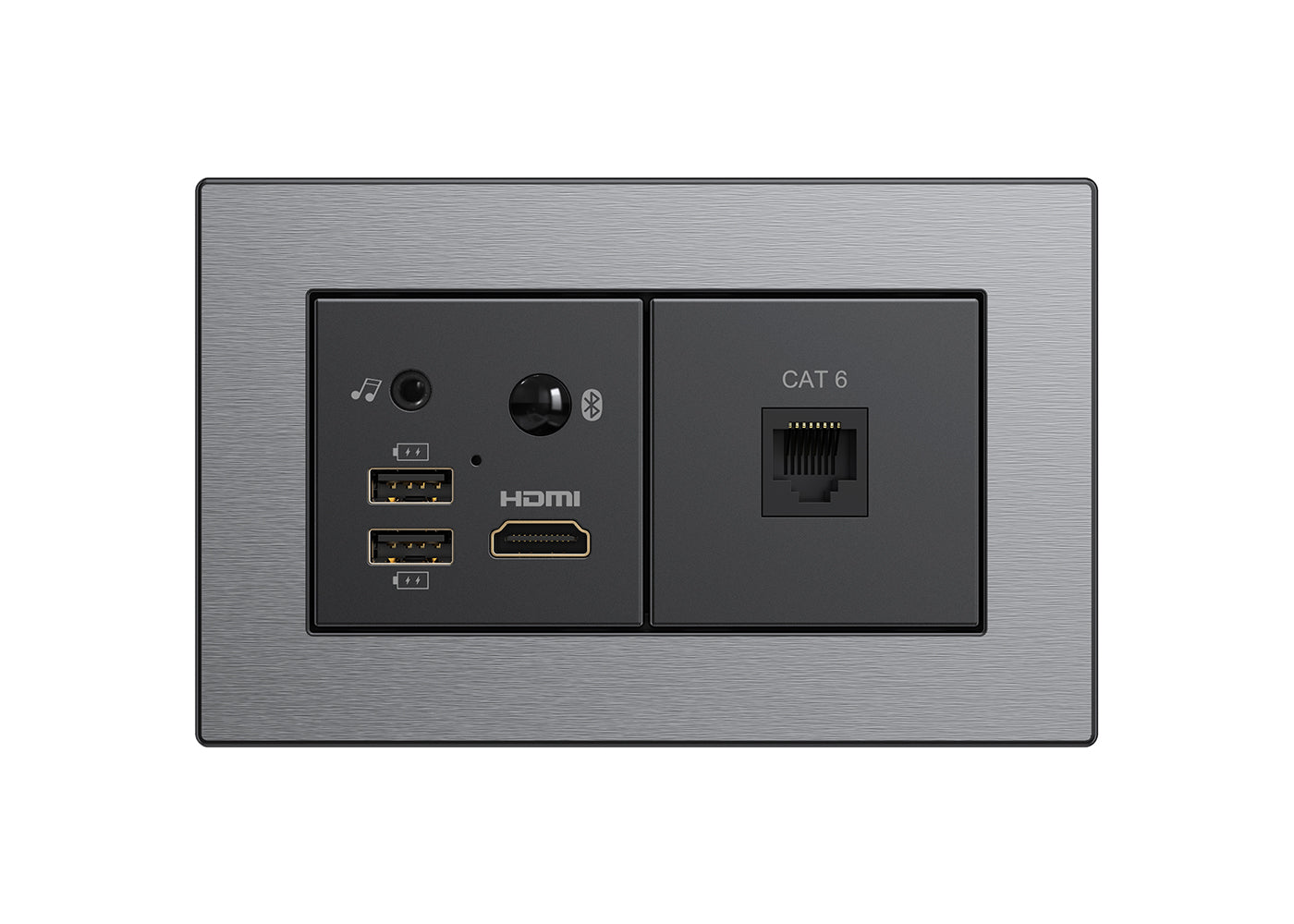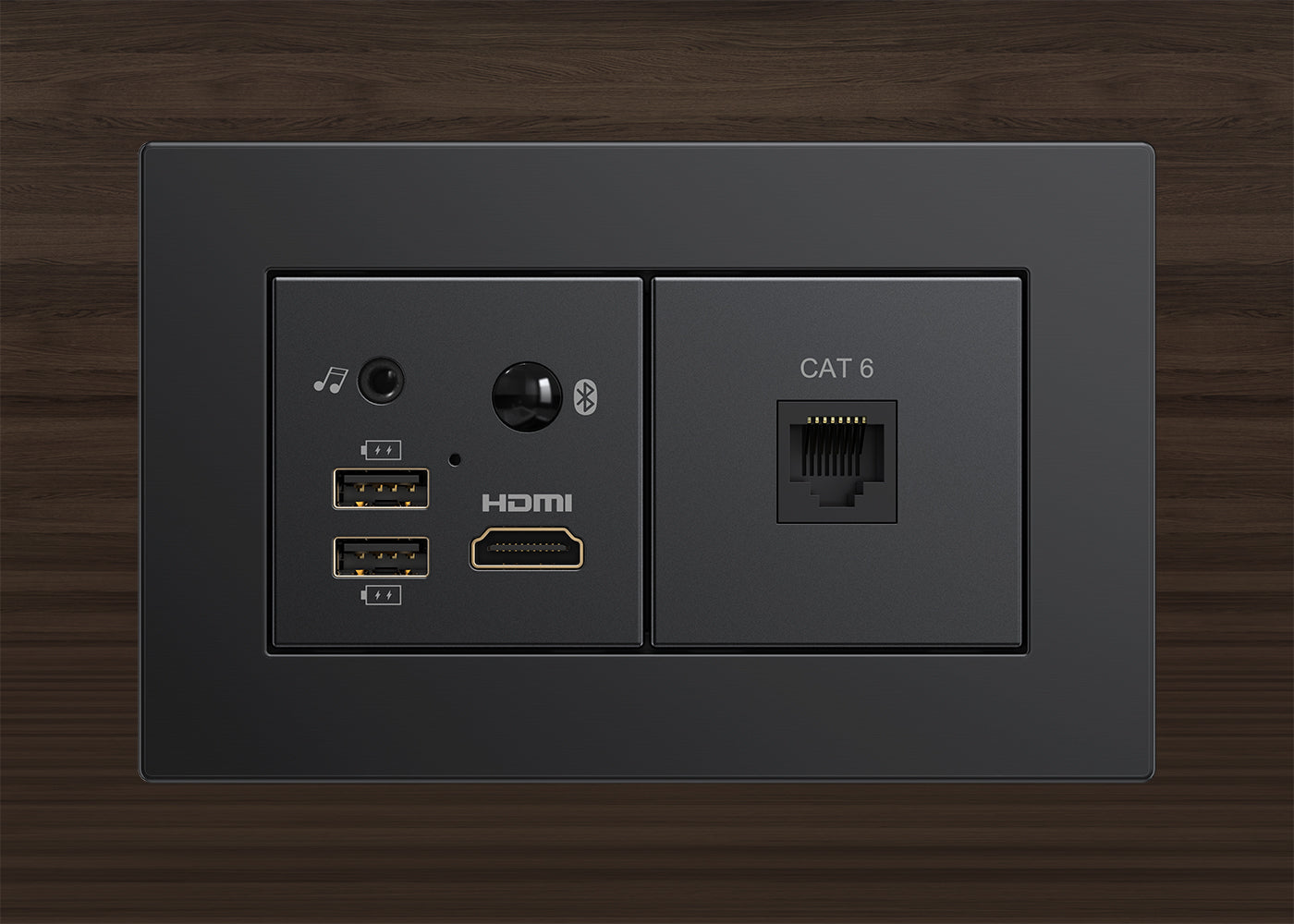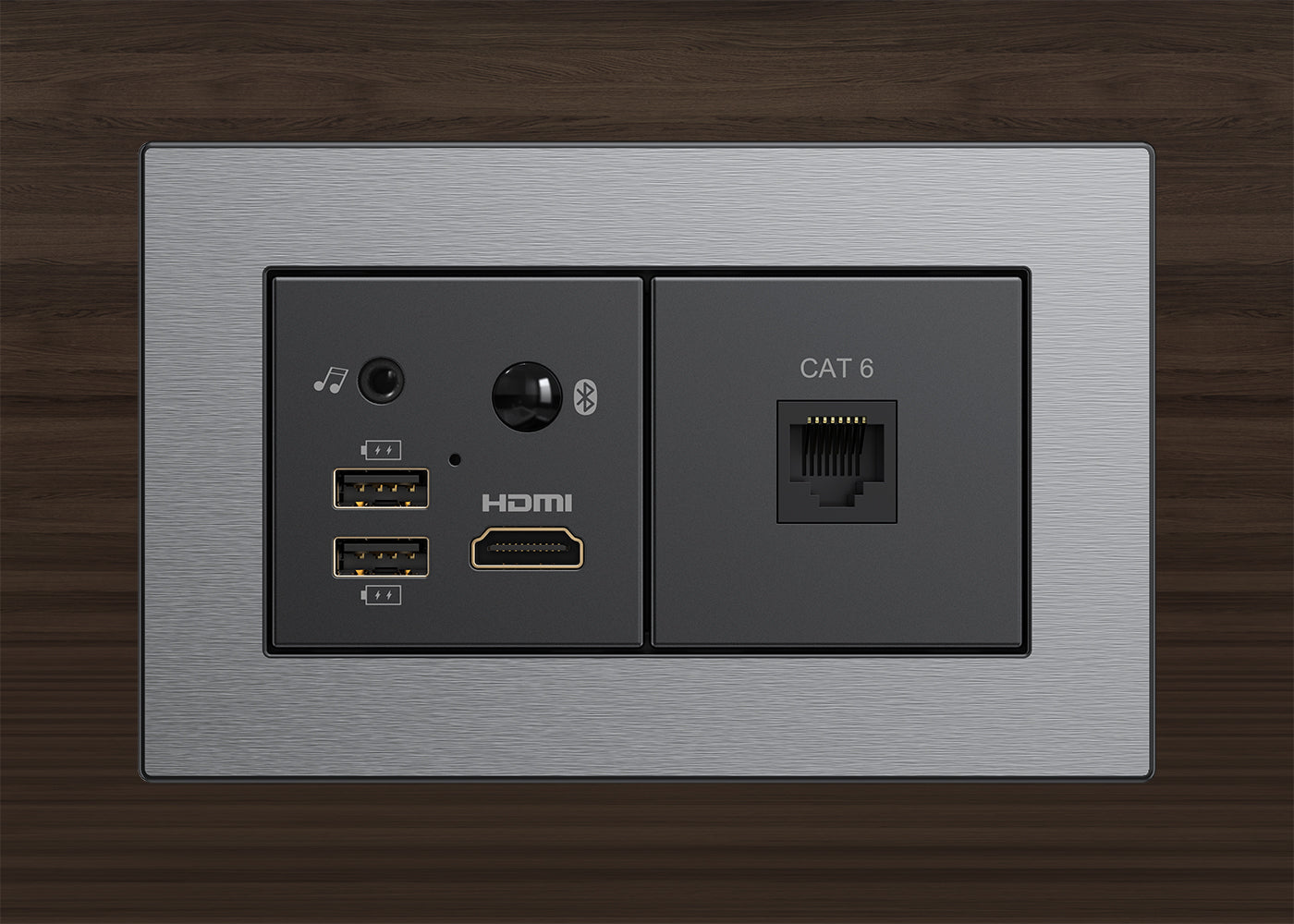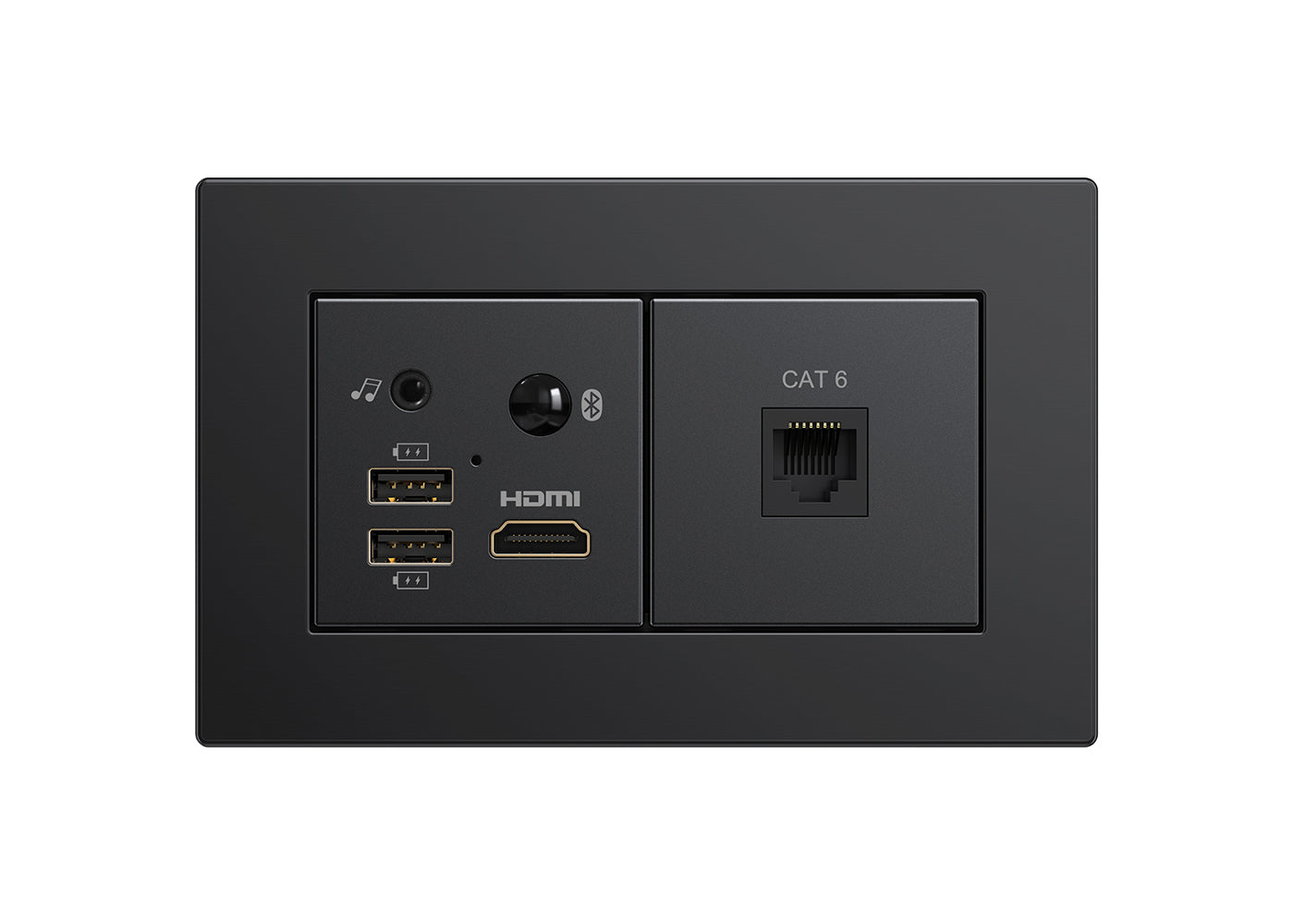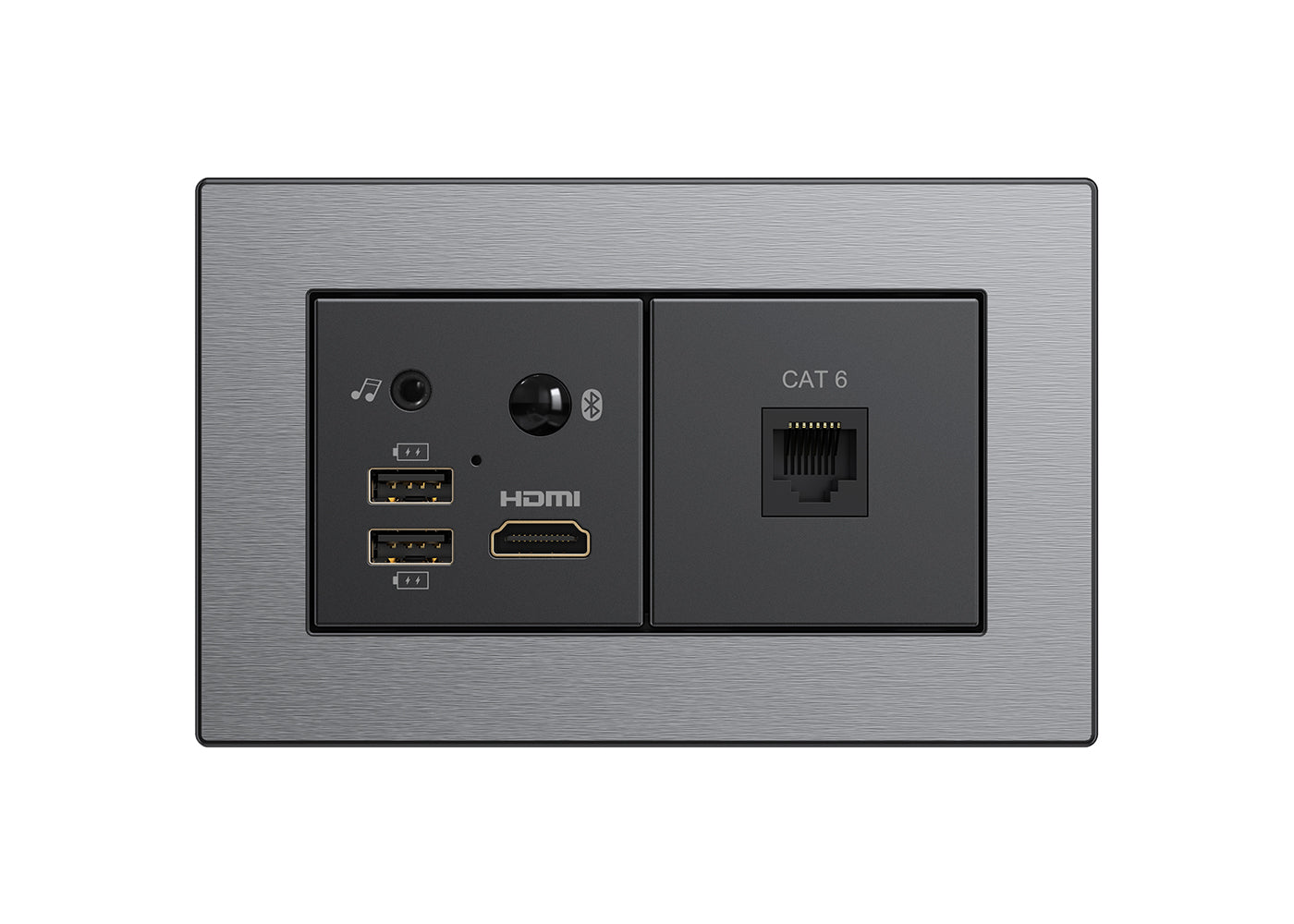 MediaHub UHD and PoE Module
Request Quote
The MediaHub UHD supports Power over Ethernet (PoE) in order to simplify in-wall installations. Now the MediaHub UHD can install flush into drywall and get power from a compliant Ethernet connection. Power over Ethernet Plus (PoE Plus) or IEEE P802.3at is required in order to supply sufficient power for fast-charging mobile devices. MediaHub UHD with the PoE module provides guests with the most important and universal mobile connections (USB, Bluetooth, HDMI™, and Ethernet). Guests can charge mobile devices, play music wirelessly through the TV speakers, play HD video on the in-room TV, and access a wired internet connection.
The MediaHub UHD with PoE is comprised of three separate parts:
1. Custom Trim
2.
MediaHub UHD: TA-3360-A-L0
3. PoE Module: POE-512VBK01

MediaHub UHD and PoE Module Specifications
Supports 4K (2160p).
HDMI 2.0 port for displaying movies, videos, and photos on the in-room TV from a device.
Two fast-charging (2.4 amp, 5 volt) USB ports for tablets and smart phones (2.4 amp + 1 amp when used with PoE.).
Flush mounts into a wide range of furnishings, millwork, case goods, and partition walls.
Bluetooth pairing point for wireless audio playback on the TV speakers.
Audio jack for audio playback on the TV speakers.
Automatic input switching via HDMI-CEC for any CEC-enabled TV.
Small footprint and choice of rubberized black or brushed nickel finish, provide designer-friendly aesthetics.
Simple Installation - Requires a single HDMI cable (3.5m HDMI cable included) from the MediaHub UHD to the TV and Power over Ethernet.