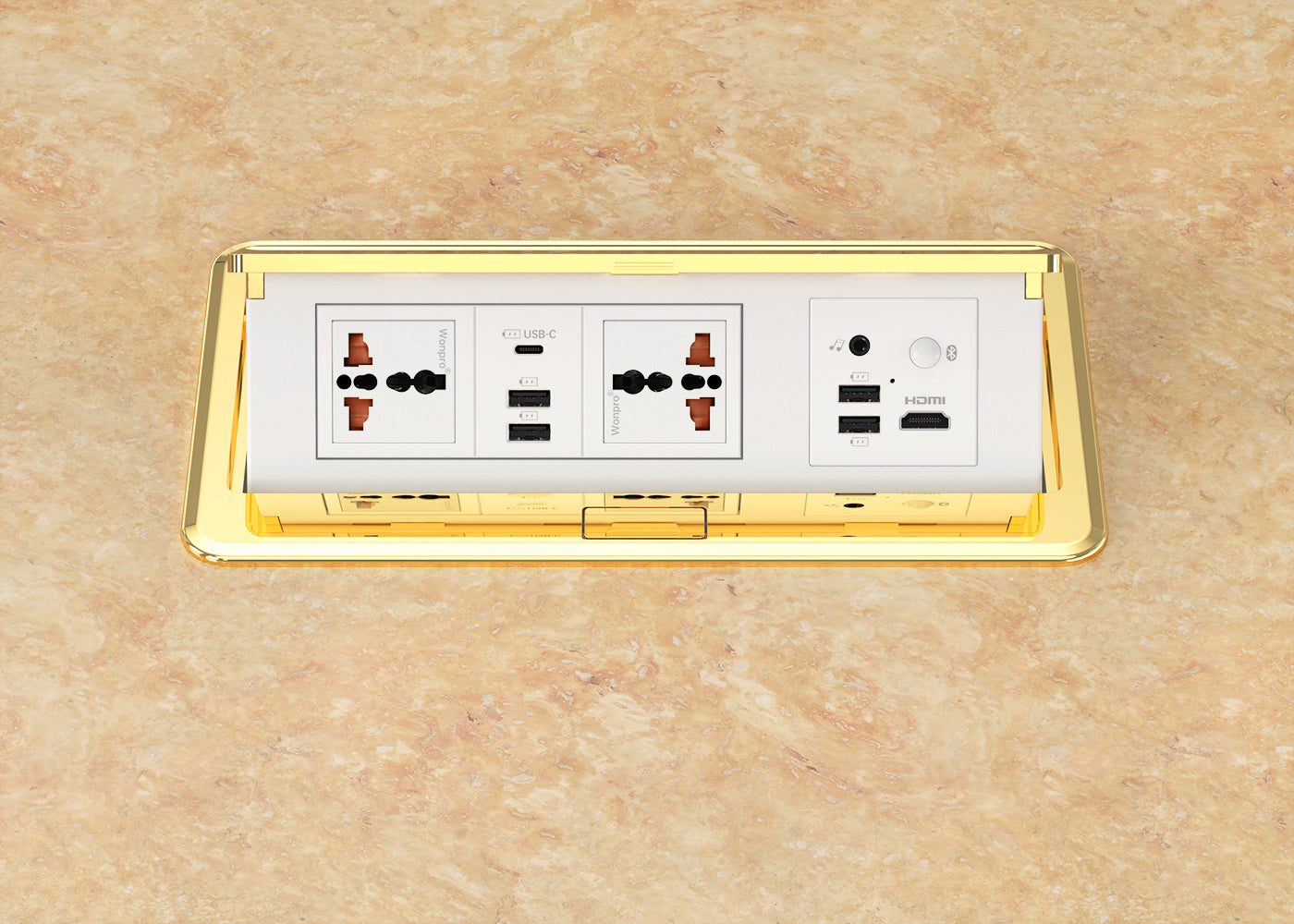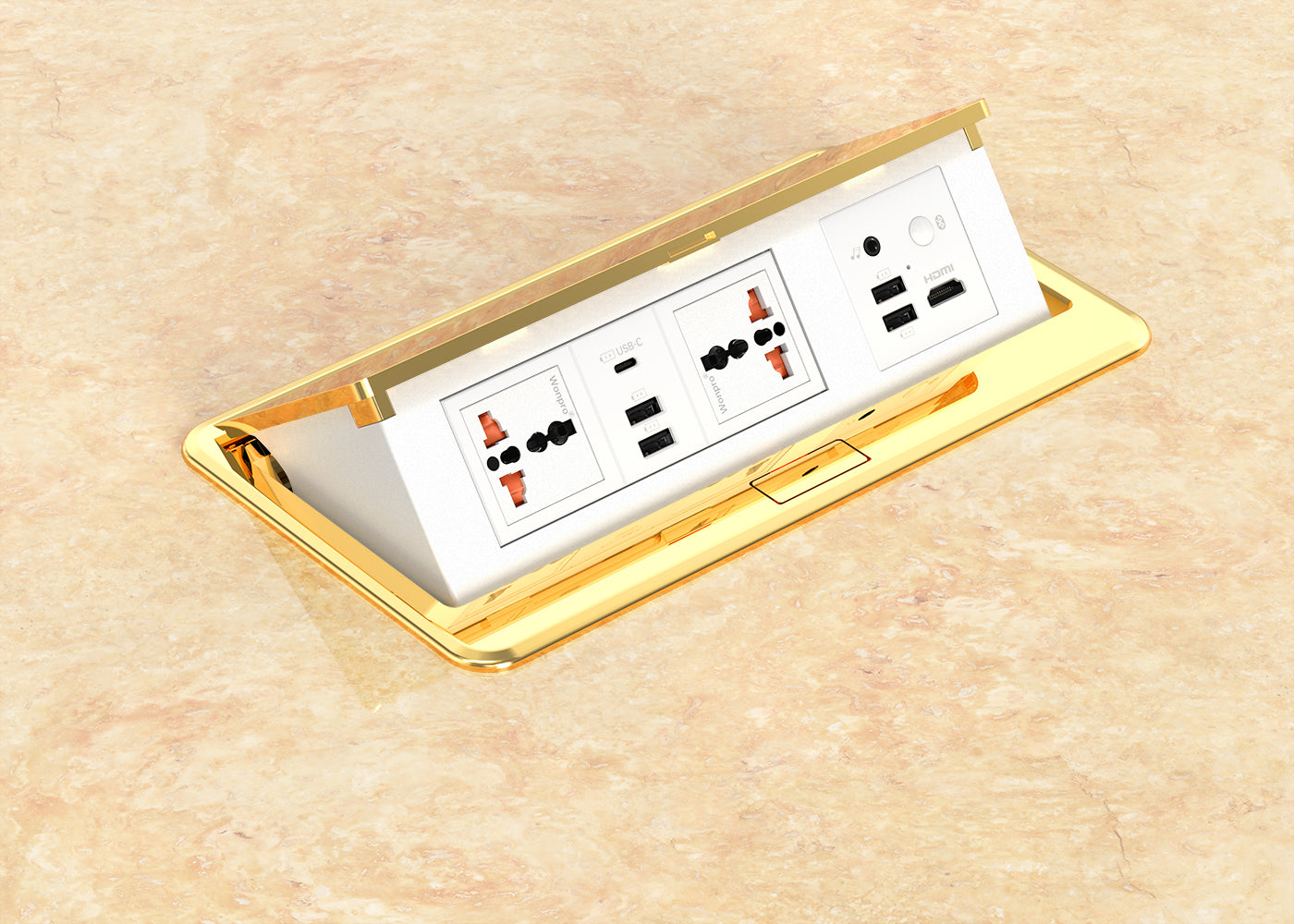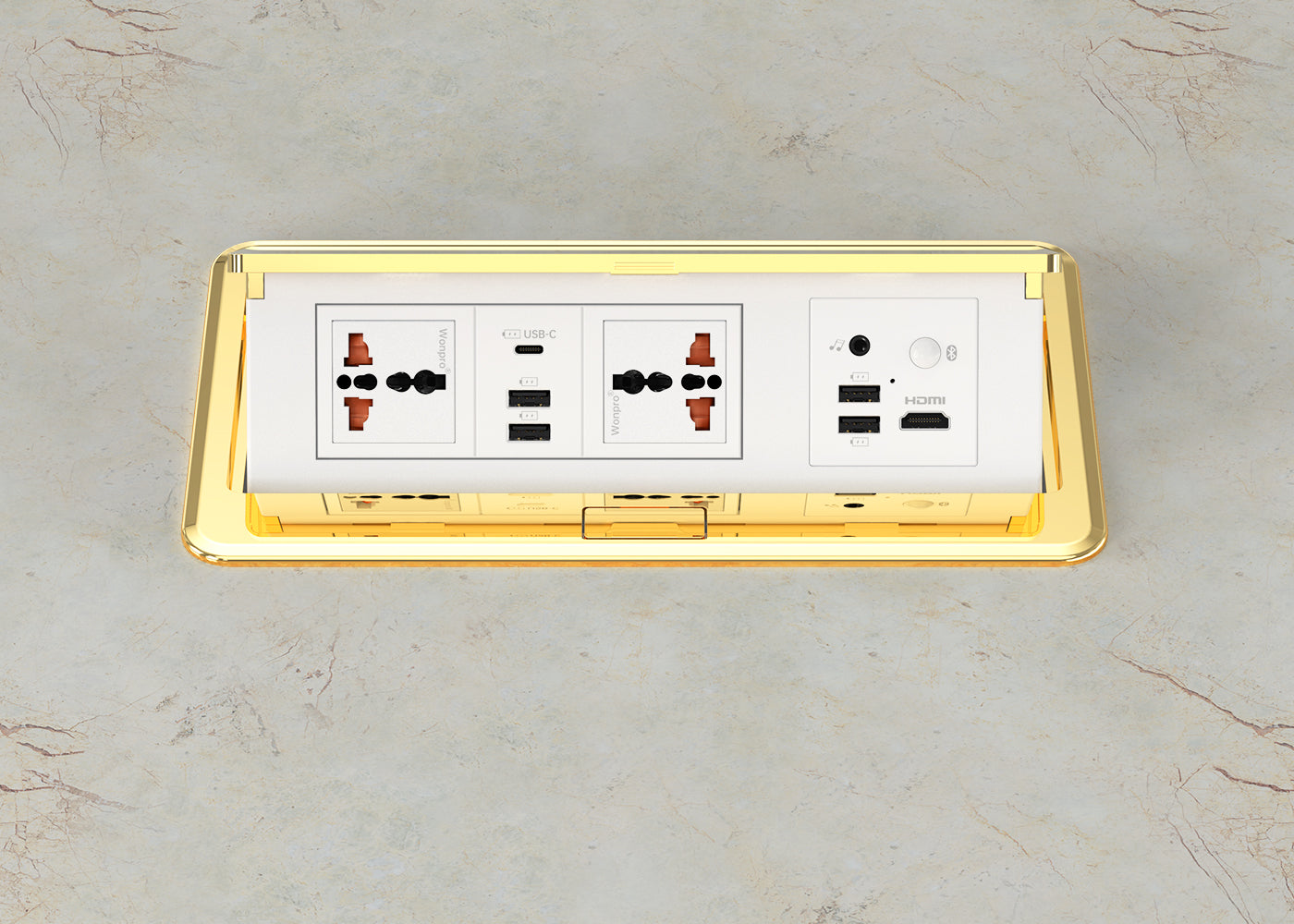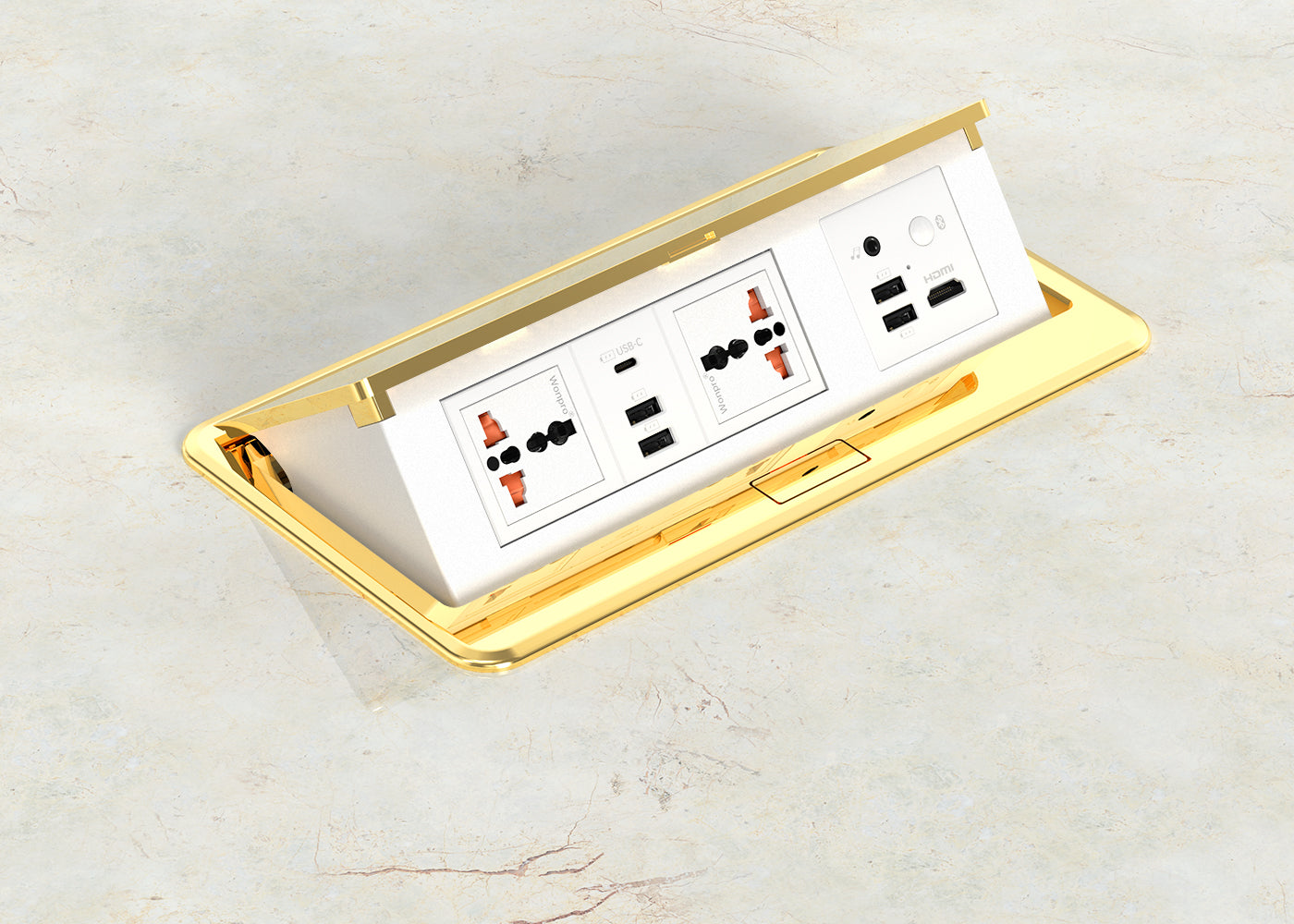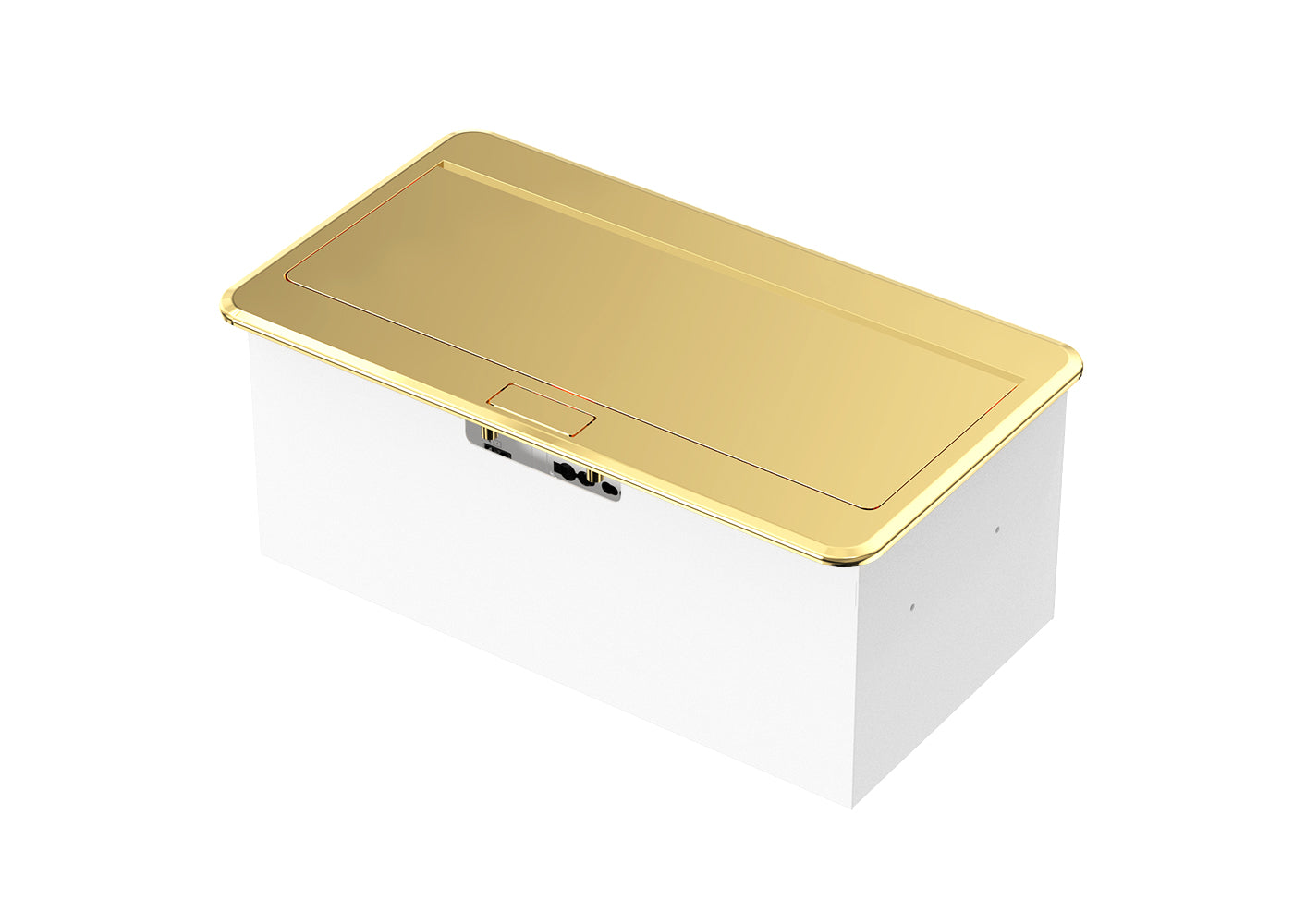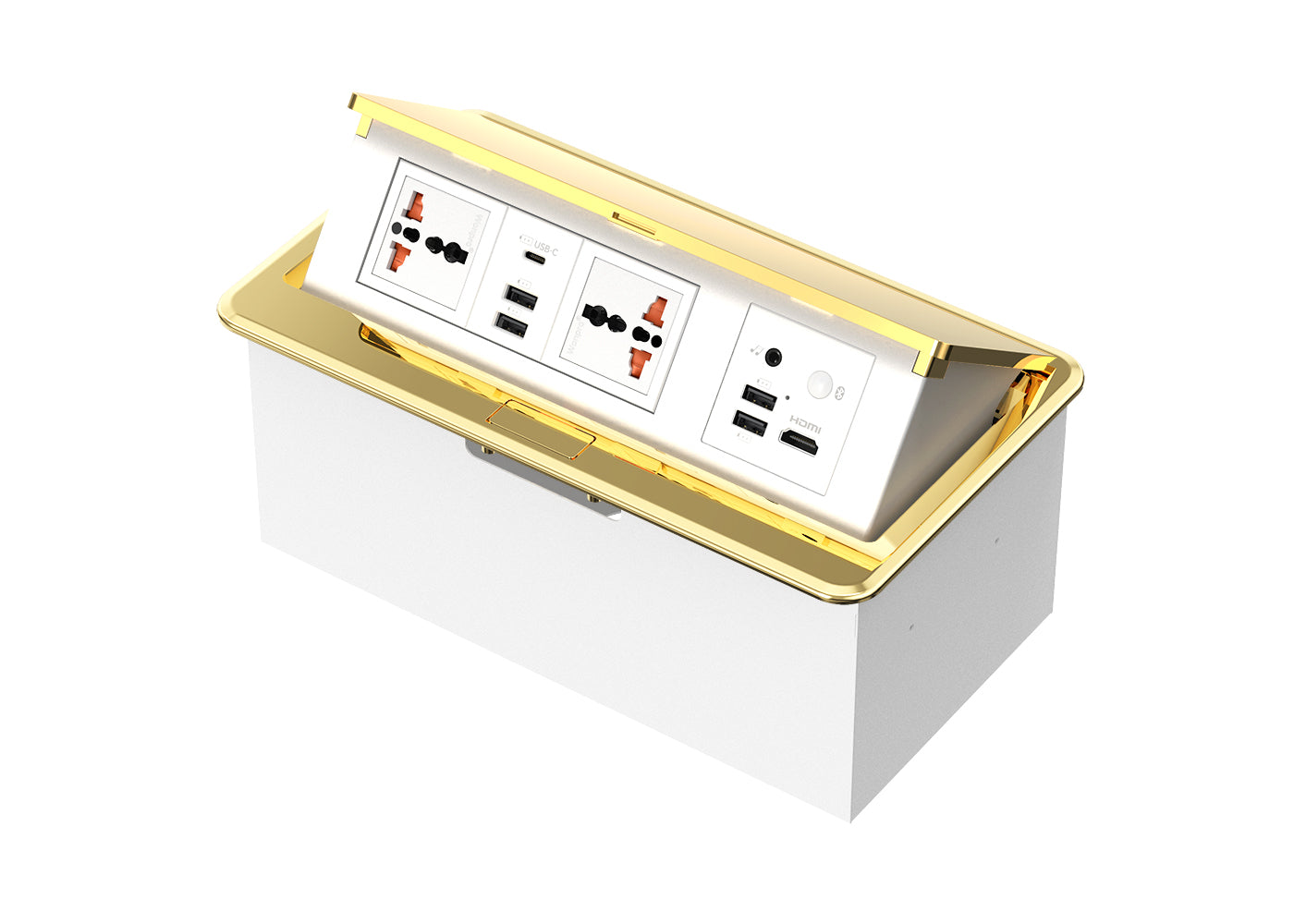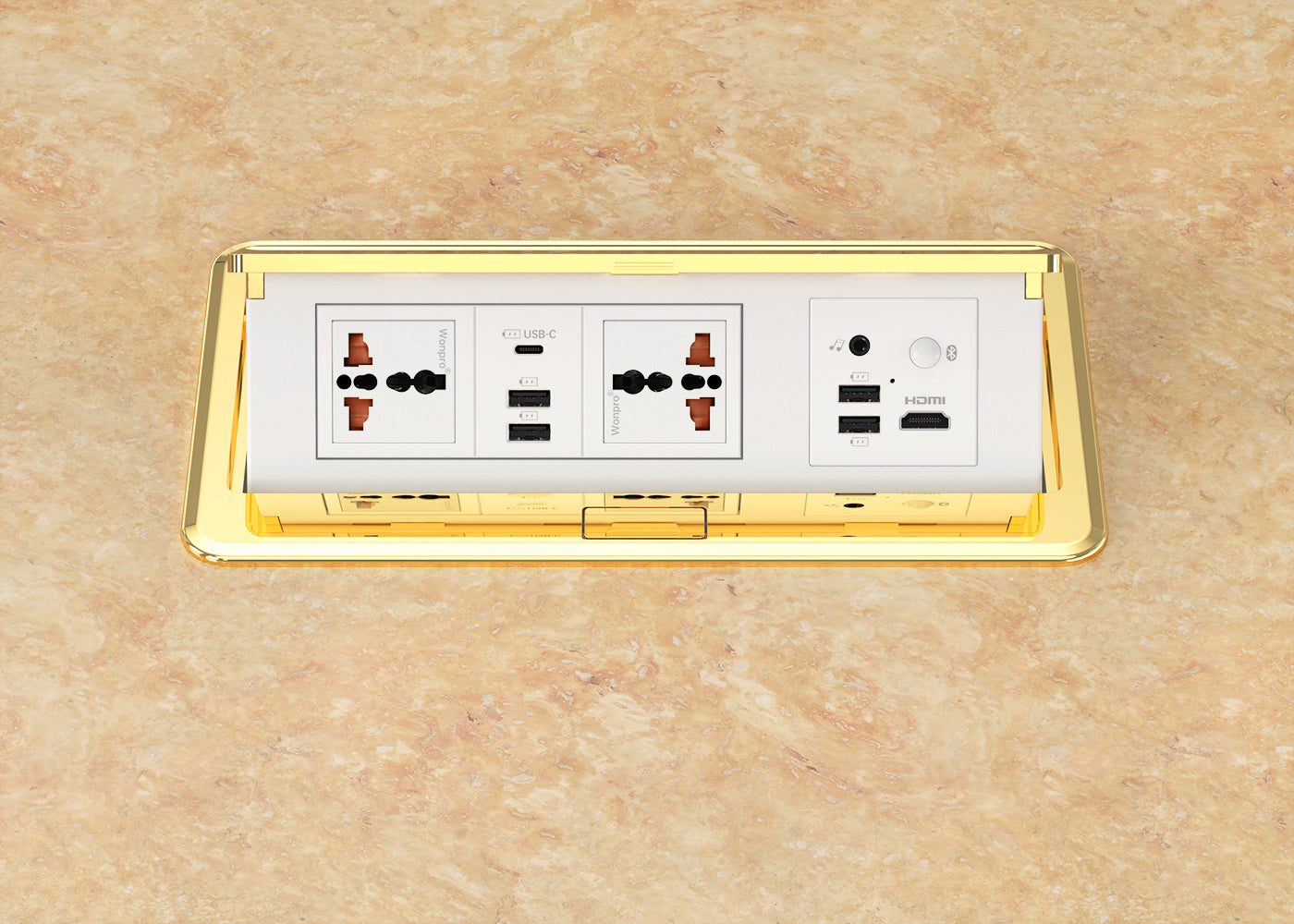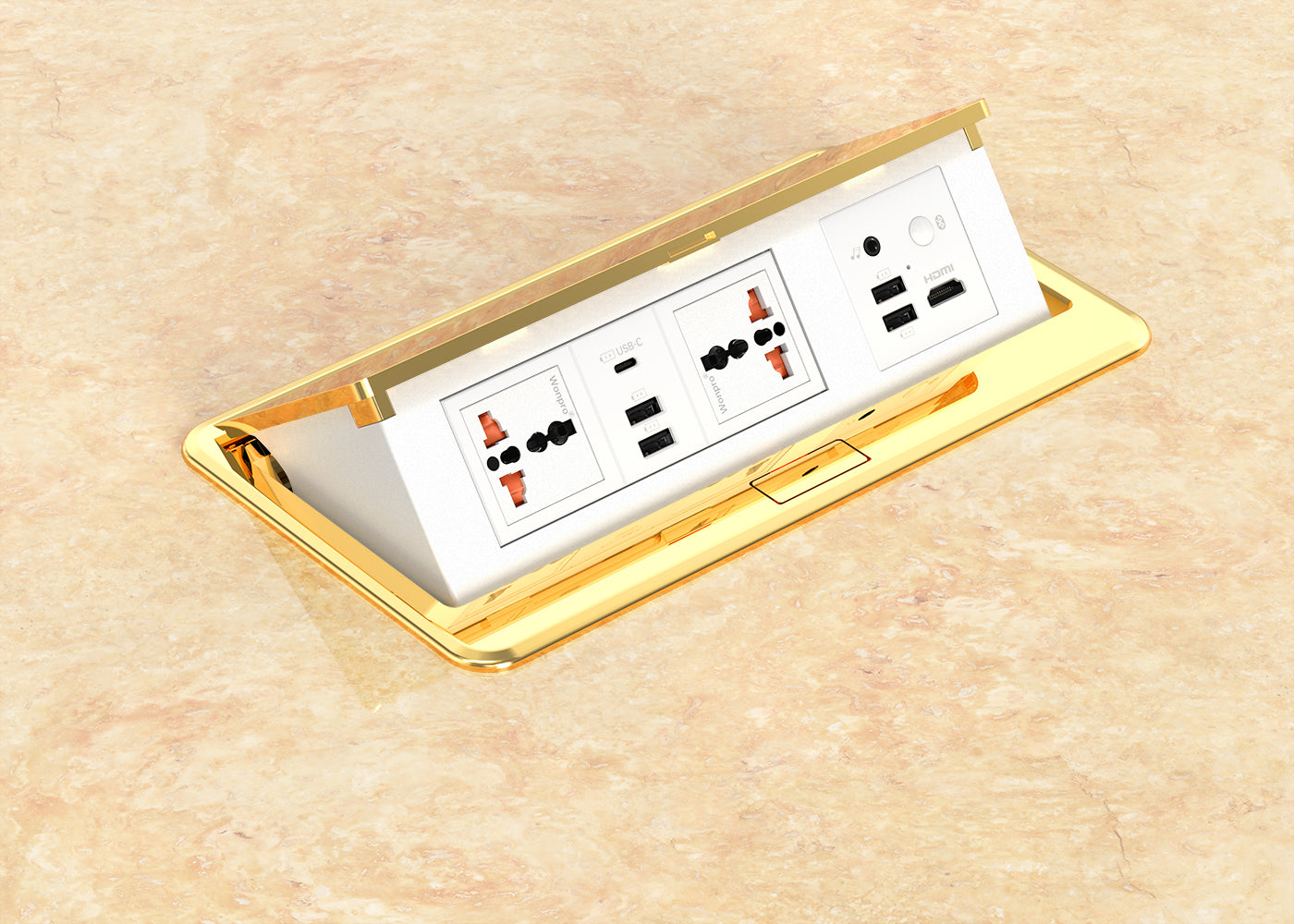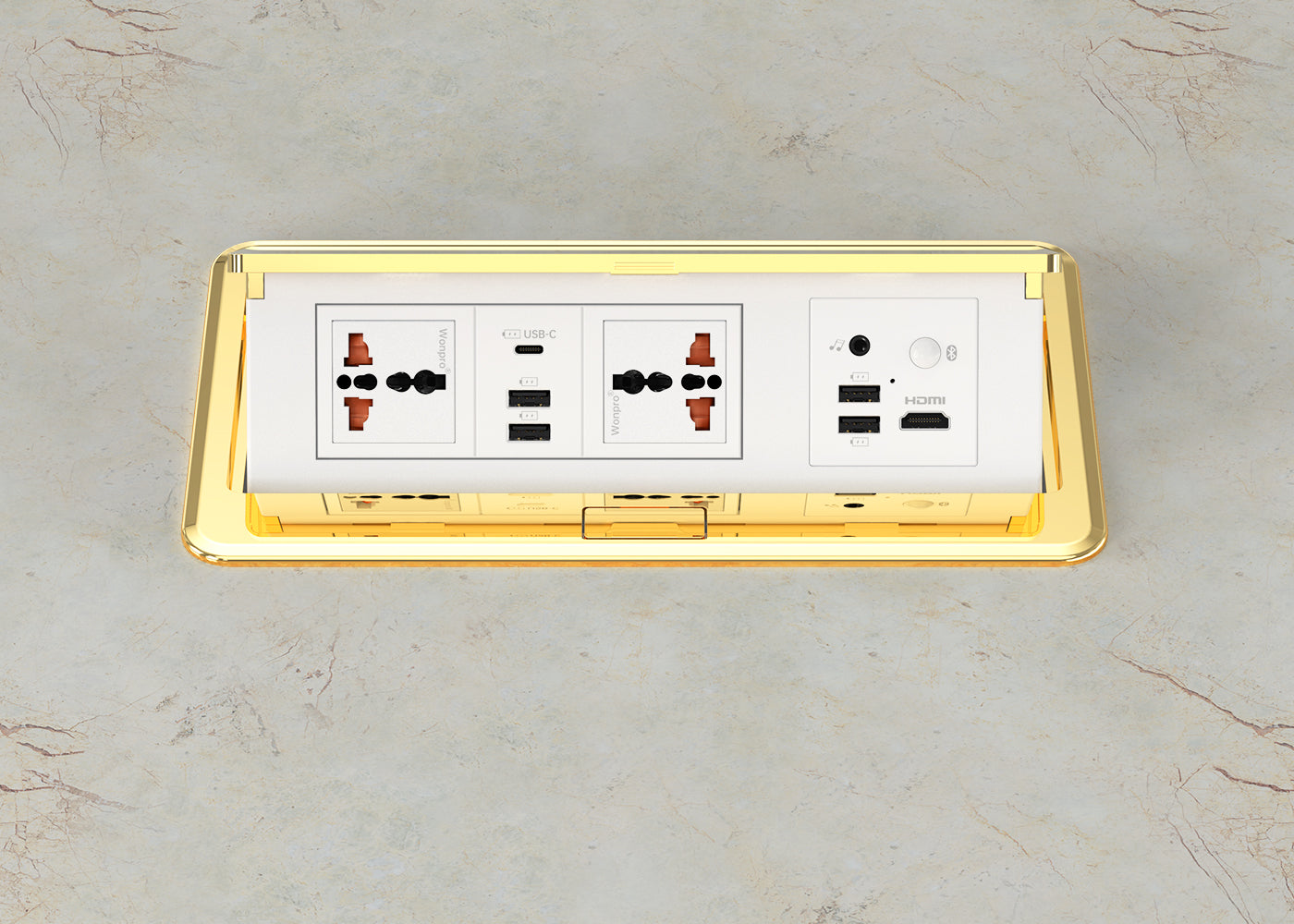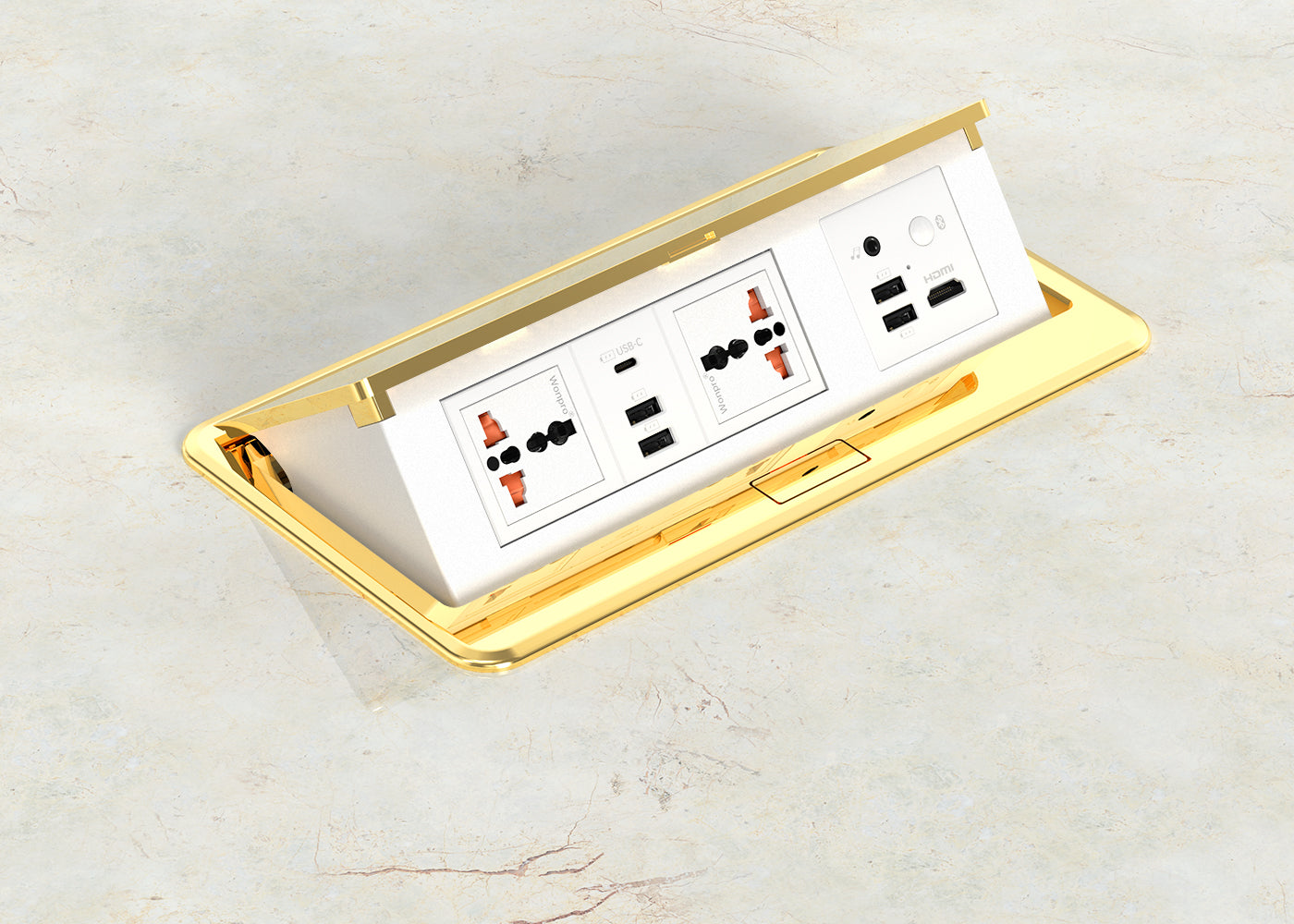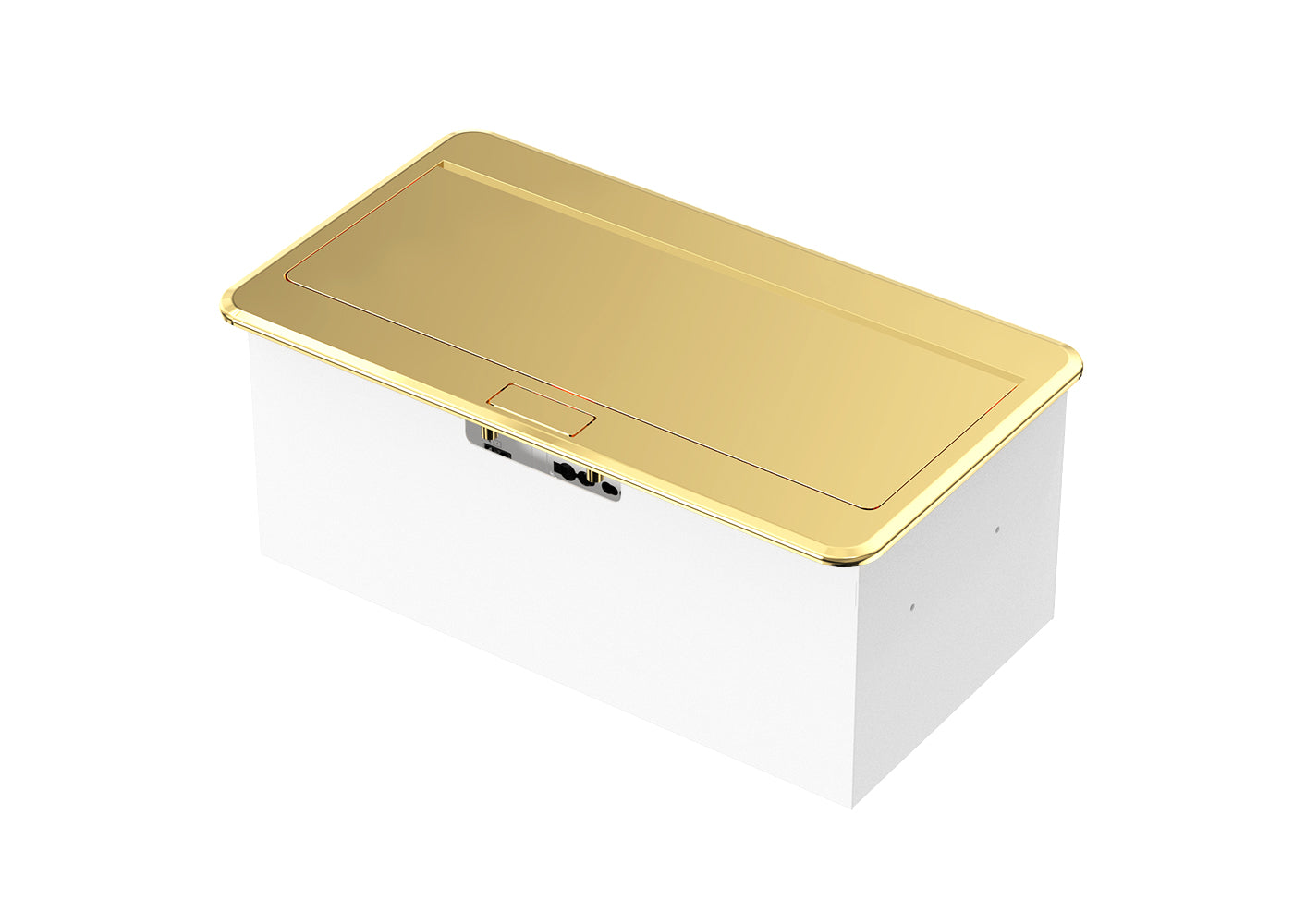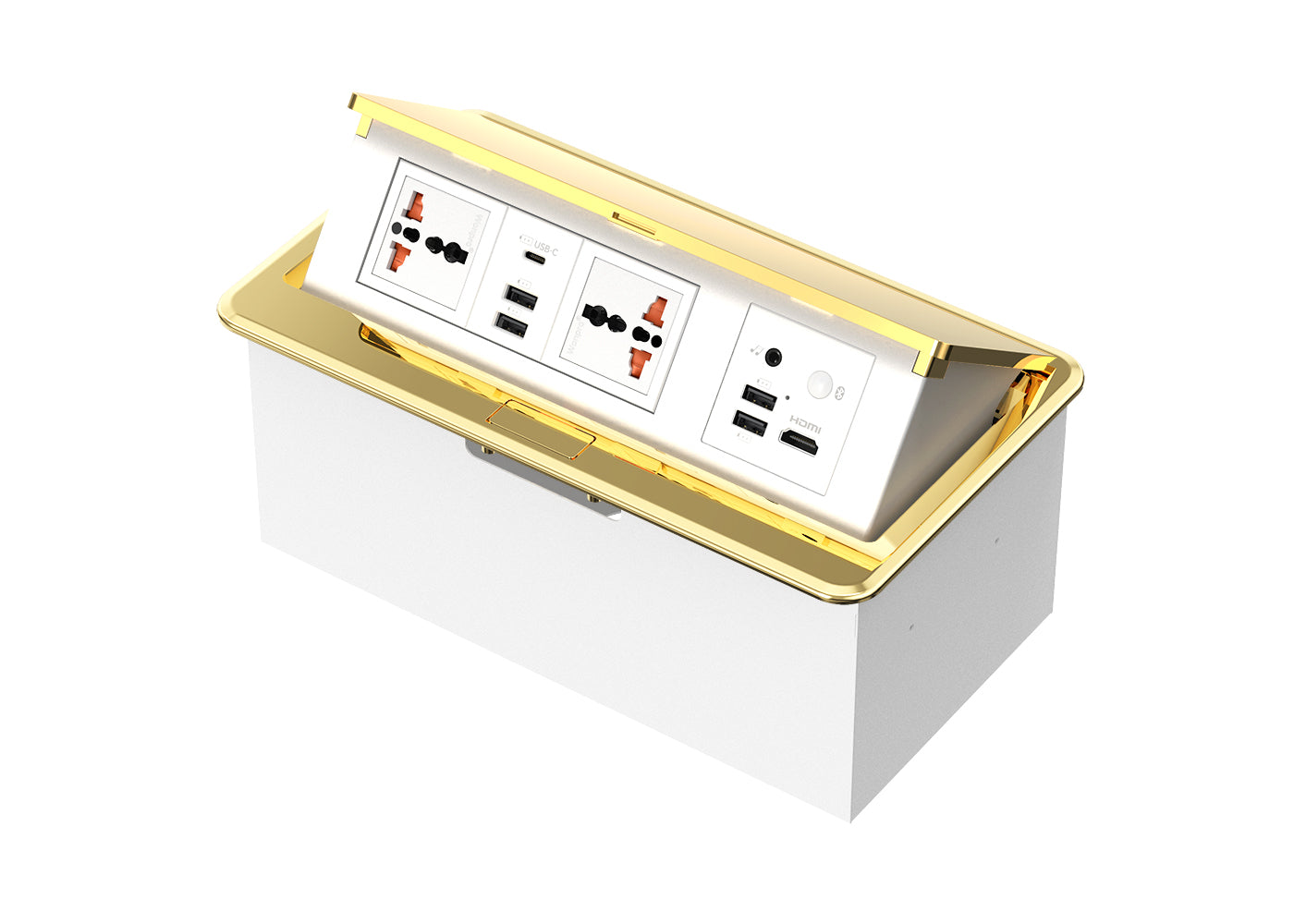 Media Popup - MediaHub UHD and PowerHub
Request Quote
Our popular, in-desk popup units are designed to fit unobtrusively into a desk or work surface. They match your décor perfectly and all connections are cleverly hidden when stowed. When your guest presses the release button the connections are revealed and presented conveniently for use by the smooth and quiet opening mechanism.
Engineered to the highest standards to ensure reliability, these popups have been chosen by leading hotel brands and are installed in tens of thousands of premium rooms worldwide.
This popup features a Universal Power Hub and a MediaHub UHD to provide all the power and media connections your guests demand.
A luxurious polished gold effect finish with matte soft touch white popup module really elevates this popup, however other finishes are also available to match your own choice or decor and style.
Custom designed modules or popups are also available to blend with your décor and provide the finishing touch to any style of room.

Media Popup - MediaHub UHD and PowerHub Specifications
In desk popup with polished gold effect finish and matte soft touch white module (other finishes available).
Integrated Universal PowerHub USB-C and MediaHub UHD.
Two Universal AC outlets, four USB A, one USB C charging ports, HDMI, Bluetooth and 3.5mm audio.
Single HDMI connection to in-room TV featuring auto switching using HDMI-CEC.
Overall dimensions:10.62" x 6.06" x 4.29"
Cutout dimensions:10.06" x 5.18"
Media Popup - MediaHub UHD and PowerHub Downloads
In-desk and Media Popups v1.pdf
PowerHub USB-C Universal Datasheet.pdf
Mediahub UHD Datasheet.pdf